Hyderabad: In yet another incident of police high handedness, a good Samaritan from Tolichowki who was distributing food to the needy, homeless, and even police personnel on bandobast duties was beaten up on 28 April. The man sustained severe injuries on his face.
Junaid, associated with Salt and Pepper restaurant at Shaikpet in Tolichowki, had to get at least 11 sutures for the injury. As the images of the bleeding victim went viral, senior officers took a serious note of the incident. Hyderabad police commissioner Ajani Kumar issued orders to suspend home guard Hanumanthu who was allegedly involved in the incident and also issued a charge memo to the inspector of the Golconda police station Chandrashekar " for not property briefing his subordinates on discharging their duties".
According to sources, Junaid, along with his brother, were distributing food and other essential items to the poor at Shaikpet and surrounding areas. They were on their way to distribute food on Tuesday when the cops stopped their vehicle at a check-post. There, an argument broke out between the victim and the officers.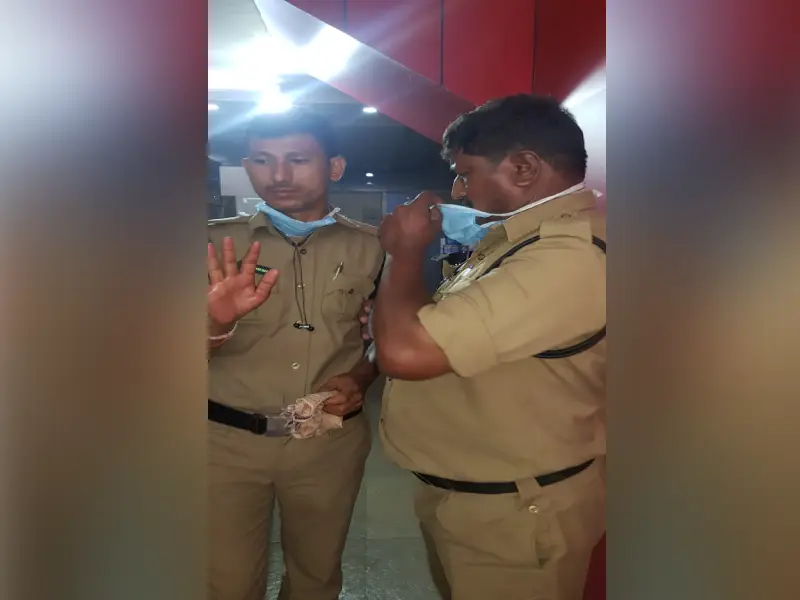 The argument turned heated and the home guard allegedly assaulted Junaid. The victim alleged that after the assault, the police forced them to leave the place, threatening them with false cases. But when they went to Olive hospital and sought treatment, the hospital refused to treat them because they had been beaten up by the police. However, the victim was later admitted to the hospital and is being treated.
In another similar incident, Ch. Sudhakar, a constable at Mirchowk police station, allegedly assaulted a person at a market place on Tuesday. Mr Anjani Kumar suspended the constable "for his unprofessional conduct which caused injury to a civilian". He also said that the Hyderabad police are committed to the safety, security, and dignity of the citizens.