Hyderabad: Häfele, a global leader in interior functionality, has started its largest facility in India at Gachibowli in Hyderabad. The set-up is spread over 10,000 square feet and has come up at a cost of Rs 8 crore.
Häfele's Gachibowli facility will bring together globally acclaimed interior trends and present them through interactive display settings, said the company. A 40-member staff will man the Hyderabad centre. Hafele has warehouses in Mumbai, Delhi, Bangalore, Kolkata and Colombo.
Telangana IT Secretary Jayesh Ranjan along with IIID chairman Nanda Kumar Birudavolu and Jürgen Wolf, Managing Director, Häfele South Asia, inaugurated the design centre on Thursday.
"Our deep appreciation towards Häfele for selecting Hyderabad for their largest centre in India. We hope to see more design initiatives from the brand that would create a larger impact on the overall design ecosystem of the city," said Jayesh Ranjan after the inauguration.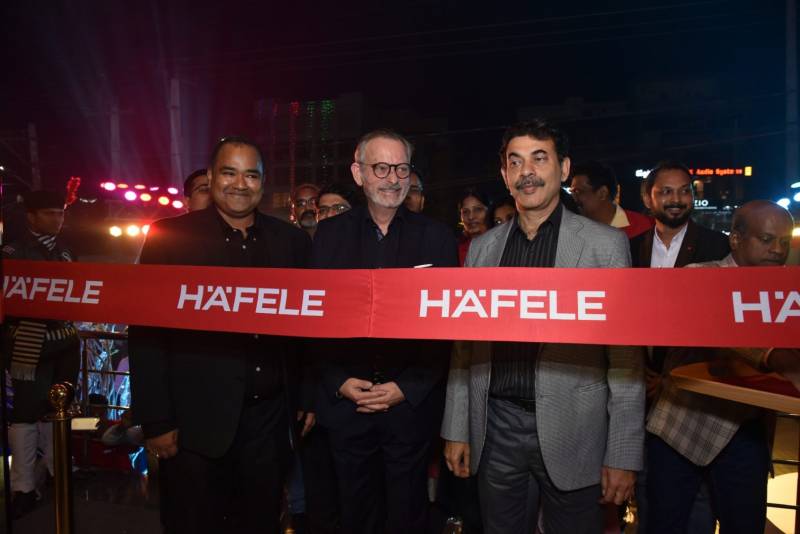 Elaborating the potential of southern markets, Jürgen Wolf said, "Hyderabad is currently turning into the new IT hub of the country bringing in a lot of investments. The startup culture is also booming in Hyderabad thanks to initiatives like T-Hub and We-Hub. The city is attracting well-educated people from around the region. The IT hub is elevating the overall working culture and standard of living in the city. Our initiative is to successfully cater to this growing customer base and offer them design solutions at par with their evolving lifestyles."
Häfele India posted revenues of Rs 706 crore in 2018 and is expecting over Rs 800 crore in 2019.
Also Read: https://newsmeter.in/a-rat-halts-vizag-flight-at-rgia/