Hyderabad: The rising cost of school education in metro cities have become a nightmare for parents. Tired of fighting against the franchise model of schooling, a few parents in Hyderabad has stated a noble way to protest. On every Saturday, they hold silent walks to at least three of the city's educational institutions. On their way, they socialize with people on the road and create awareness on the rising rate of school fees in the city.
Mr Satwinder Setia, the man behind this movement, told NewsMeter, "We all know the intent behind our private schools, It's pure business. Our fight is against such education shops which has made even the elementary schooling a huge business."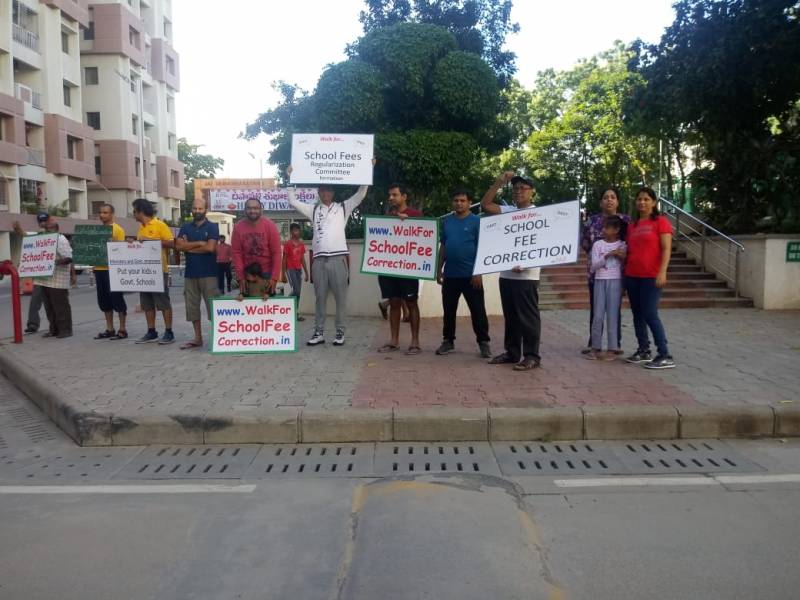 Another parent, Mr Jhunjhunwala said, "Whatever fee we pay today per annum for our kids, we did not incur that much amount for the entire education that we received. This is a clear-cut situation of exploitation. Parents' soft corner for kids is getting exploited at the cost of education. In the name of the child's education, we are looted. Here the right to education is a joke. "
The group is trying to garner parents who are struggling to pay high school fee and be heard. Till date, the walk covered more than 10 schools in the city. The school may or may not be where the child goes. However, the group suggest visiting schools which is not where your kids go.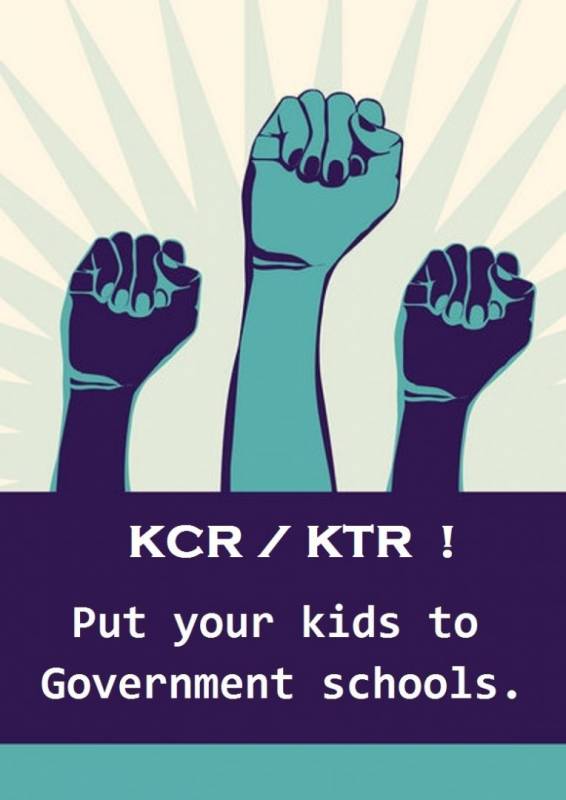 Mr Jhunjhunwala added, "Telangana governments have not been effective in regulating private school fee increases, and we have no option but to pay more fee for our kids' education. For LKG students, the minimum fee private schools charge per annum is Ts I lack. My daughter studies at 10th standard. Her fees per annum come to around four lack. Any private school in Hyderabad city this will be between 2-4 Lack".
Mr Jhunjhunwala added, "This is only a first step. We want it to become a mass movement one day. This is the solution we came up with after all our bitter experiences of dealing with school authorities and government officials urging for a fees correction," Mr Setia added.