Hyderabad: The Hyderabad police busted three gangs involved in 36 theft cases and arrested 12 people and recovered 77 vehicles worth Rs. 1 crore on 5 August. The police also recovered 41 motorbikes with default payments.
The commissioner of police and Hyderabad commissionerate, the DCP north zone, cracked down on the gangs after several cases of two-wheeler thefts were reported in the city.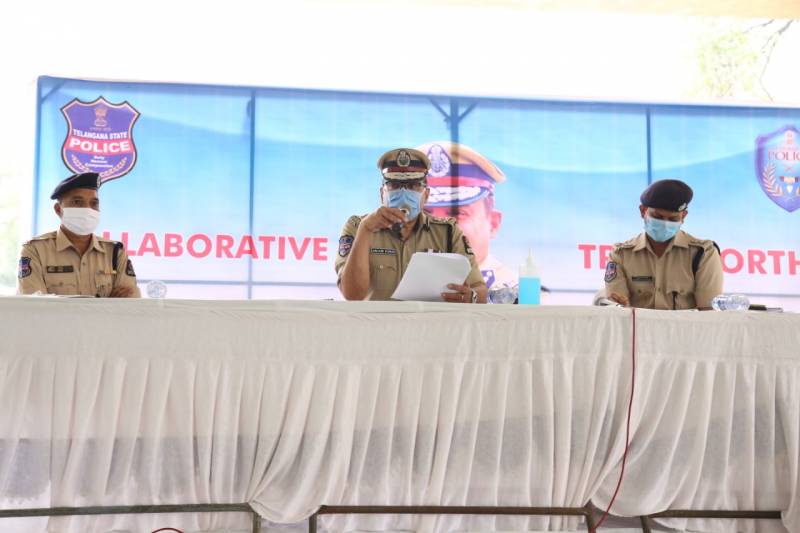 The gangs, which operated on the instructions of Akbar and Asghar, stole high-end motorcycles which cost between Rs. 1-3 lakhs. At times Akbar would ask the gang to steal a specific model.  The gang members would steal the bikes from residential colonies or isolated areas in the city. Akbar and Asghar would then send the motorbikes to Nizamabad. The duo was in regular contact with the manager of Hindustan Parcel Services, Rizwan, and other criminals and gangs in Hyderabad. The stolen bikes were sold to gullible people in the rural areas for a good amount, the police said.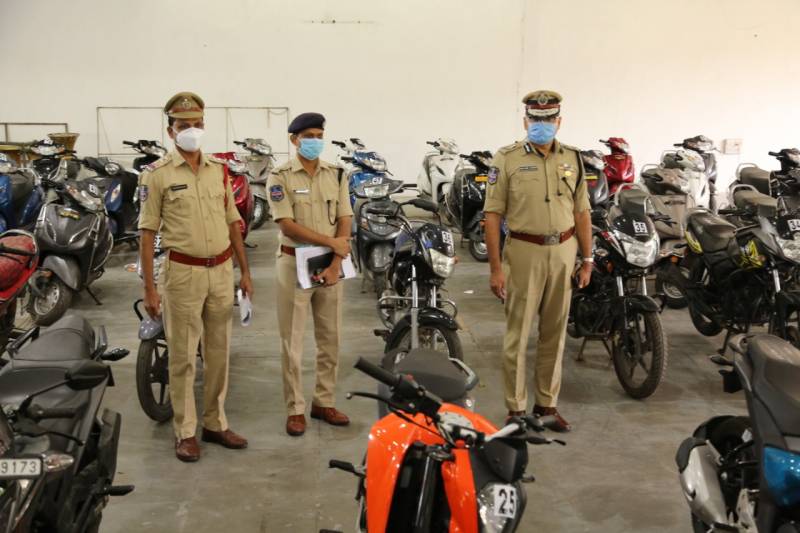 The police investigated a CCTV footage from the Karkhana police station showing two persons stealing a TVS sports bike. It led them to Adil from Musheerabad. The cops verified his call log and found that on the day of the incident he was with another person, Mohsin, a well-known motorcycle thief who was involved in six bike thefts and was arrested by the Nacharam police on 31 March 2020.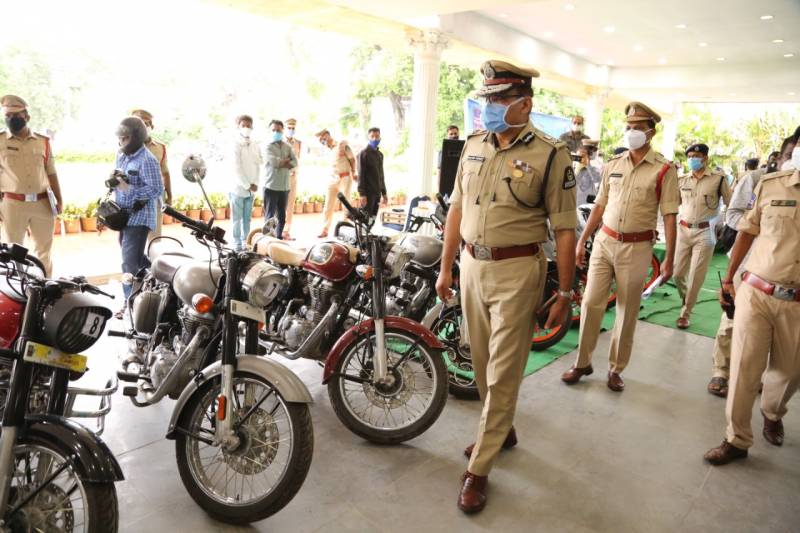 After his release from jail on 21 May, Mohsin, along with five others – Shoeb, Saif, Hafeez, Faizan, and Subhan – was involved in 15 motorcycle thefts in Hyderabad, Cyberabad, and Rachakonda commissionarates. Mohsin also told police that a vehicle belonging to the Karkhana police station was sold to Abdullah who also handled the stolen bikes.