Hyderabad police registers FIR against local media houses for violating SC guidelines in reporting rape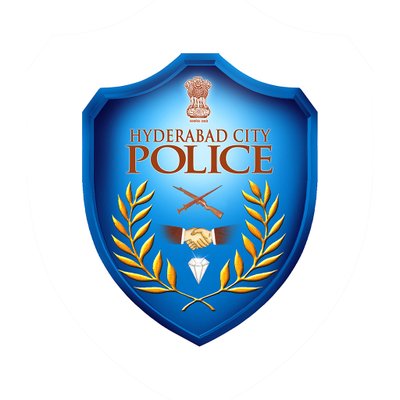 Hyderabad: Media houses around the country sprang into action following the brutal rape and murder of the 26-year-old Hyderabad veterinarian on November 27. While they made sure to update citizens on the information of the case and follow up, many have blatantly disregarded the legal and ethical concerning the reporting.
Vijay Gopal, Founder of Forum Against Corruption, filed a complaint on Tuesday with Osmania University police station against media houses concerning their extensive coverage of the incident. The complaint mentions that the media organisations published the victim's name and photograph and invaded the family's privacy. It is based on the violation of Section 228A of the IPC, which pertains to rules media has to follow while reporting rape.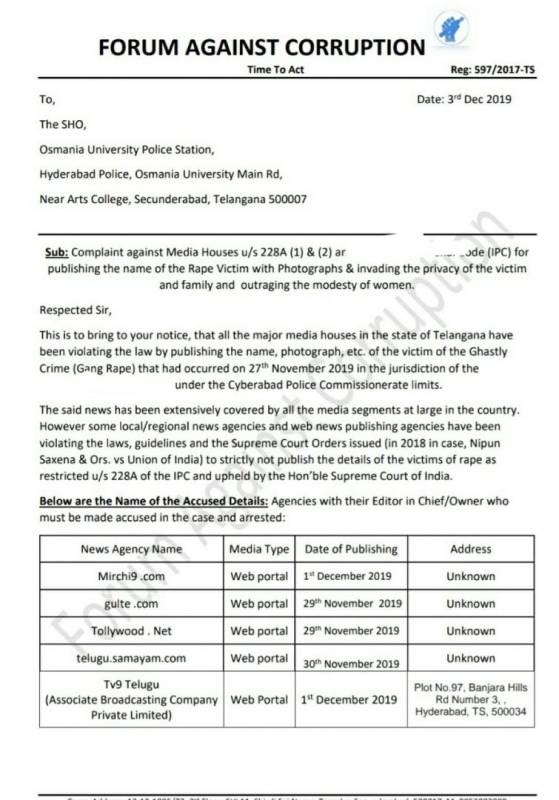 In his complaint, Vijay wrote, "This is to bring to notice that all major media houses in Telangana have been violating the law by publishing the name, photograph, etc. of the Hyderabad vet. All media segments at large in the country have extensively covered the news of her rape and murder."
He adds that at the same time, some local/regional news agencies and web news portals have violated the laws and guidelines set by the Supreme Court of India. The anti-corruption activist says, "The apex court had noted that Section 228A of IPC strictly restricts publishing details of rape victims. SC had made the order in a 2018 case — Nipun Saxena vs. Union of India."
In his complaint, Vijay accused Mirchi9.com, gulte.com, Tollywood.net, telugu.samayam.com, Tv9 Telugu (Associated Broadcasting Company Private limited) for violating the Supreme Court guidelines. Following the complaint, Osmania University police registered an FIR against the media houses under section 228A on Tuesday.