Hyderabad: Hyderabad police has denied permission to film actor Prakash Raj, who was to speak at Government Nizamia Tibbi College (GNTC), near Charminar, on Monday. Cops says no permission was sought for the public meeting.
The medical students of GNTC have been peacefully protesting against the Citizenship Amendment Act (CAA) since the past fourteen days. The film actor, as a mark of solidarity with the students, was scheduled to address the anti-CAA meeting. This is the first time that police has intervened in the peaceful gathering against CAA, possibly under pressure from the state government, alleged students.
According to Zubair Alam, one of the students, the police has cancelled the event citing that it was a "public gathering" while the event was happening within the college campus. "This was a peaceful gathering and they are frightened of that also. Police have started intervening in events organised at educational institutions where they are not actually allowed to enter without the permission of the Principal. We are not goons, we are doctors who are the voice of peace. What is the government planning to do by suppressing our voices?" asked Zubair.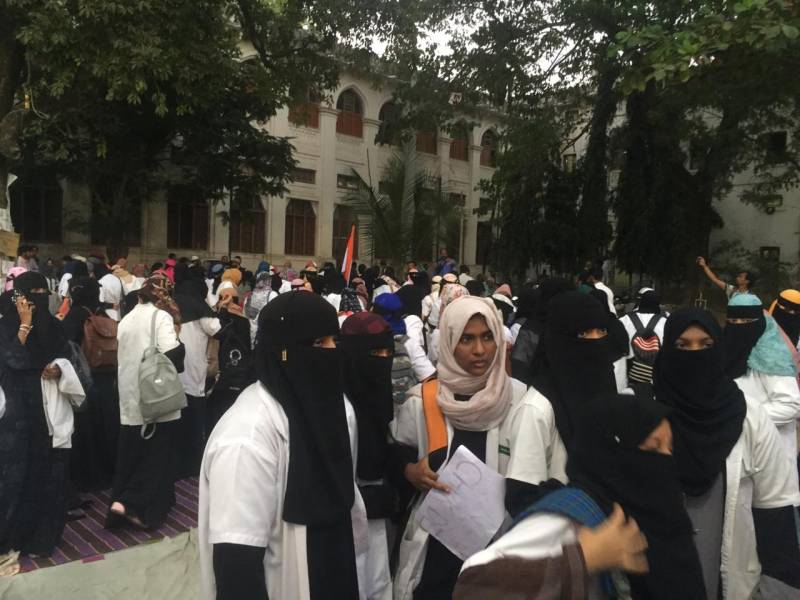 Another student said, "We don't want our college to be the next target. Even though we had arranged for a peaceful gathering, they are denying permission for that also'.
Khalida Parveen, an activist who wanted to attend the event said, "Prakash Raj is quite a vocal actor who had spoken about Gouri Lankesh. I don't understand why Telangana government is under so much pressure to cancel such gatherings. They have the manpower to control a situation."
Prakash Raj has earlier spoken at Dharna Chowk, Indira Park in the afternoon on January 20, which was organised with due permission. However, according to the police, this event at GNTC had been stopped because permission was not given.
Speaking to NewsMeter, one of the police officers from Moghalpura police station said, "We got orders from Mirchowk ACP that this gathering was happening without permission. Since this programme is against government, they will have to take permission to conduct it. This is why we stopped the programme."
Earlier on January 13, Telangana police had denied permission to former JNU president Kanhaiya Kumar to speak in Hyderabad, against CAA and NRC.