Hyderabad-based Jaspreet Bhatia, who was on a two-month-long internship program in Ukraine, accidentally drowned in a lake on Saturday (Ukraine time).
Jaspreet, 21, a resident of Nampally is a former student of the Amity University – Mumbai. He had completed his Bachelor in Business administration and had left to Ukraine in June for his internship.
According to preliminary reports, Jaspreet accompanied by his friend had gone to a local park in Ukraine on Saturday. He dived into a lake located inside the park. Only after entering the water, he found that water levels too deep to swim. While he struggled for breath, his friend sought help by calling out to the guards. The guards who were present did not know how to swim and Jaspreet drowned. "The local police reportedly reached the site an hour late after the incident occurred," said the family back in Nampally who are waiting for the arrival of his body.
The family has sought the help of the ministry of external affairs to speed up the process. A cousin of Jaspreet, tweeted to the MEA, " Hello sir! My cousin Jaspreet Bhatia drowned in Ukraine yesterday (Saturday). Since the embassy is closed today. It is taking a lot of time to dispatch the body to Hyderabad – India. Request you to kindly help expedite the process. Awaiting response (sic)."
Following his tweet for help, the Telangana government has reached out to the family and assured them help in bringing back Jaspreet's body.
In a separate incident, another boy from Hyderabad was killed in a road accident in Chicago, US. The incident occurred last Thursday.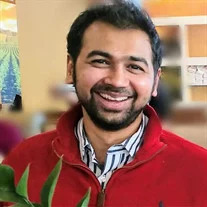 A condolence message read, "On August 8, Pratyush Proddutur, youngest son of Vanasri Sudharshan Reddy, died in the US in a road accident. He was 34." The deceased was the grandson of communist leader and MP Nallamala Giri Prasad and former MP and PCC president of united AP P. Narsareddy. The funeral was held in the US.