Hyderabad: It was not only the burqa-clad women who joined Hyderabad's Million March on January 4. Women, from all walks of life, across all religious spectrums were found protesting at the Dharna Chowk in Indira Park, against the Citizenship amendment Act (CAA).
Women leave homes, students bunk classes to protest
Amidst the sea of people that gathered, a substantial number of women protestors were seen. Ordinary women from various parts of the city had set aside their work for the day and extended their solidarity to the protest. Interesting placards playing with words were abound at the protest site. Scores of women students from various colleges were seen holding placards like 'Modi Shah need psychiatrist,", I have seen smarter cabinets at IKEA", "Make Tea, Not war."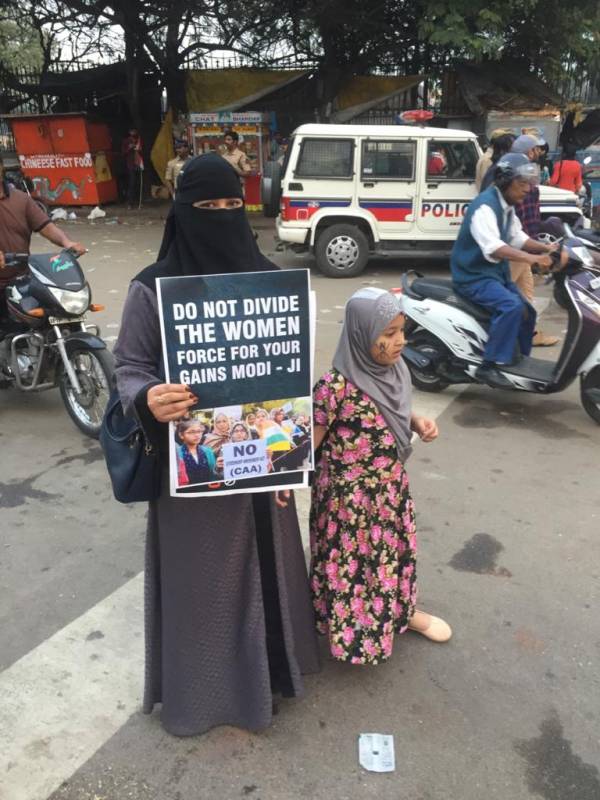 Speaking about how polarized and communal schools have become in the wake of CAA, Faiza, a female protestor from Mehdipatnam fumed, "My son, who was distributing chocolates in his class, was told to leave the country by his classmates! This country had gone to dogs because of Modi and Amit Shah. What has India become, when even little kids are talking about Hindu-Muslim rivalry and beating each other up?"
"Our parents don't know that we are here protesting, but I am aware that it's a now-or-never situation. It is a question of our religious freedom in this country, about saving our Constitution," said a female student who did not wish to be named.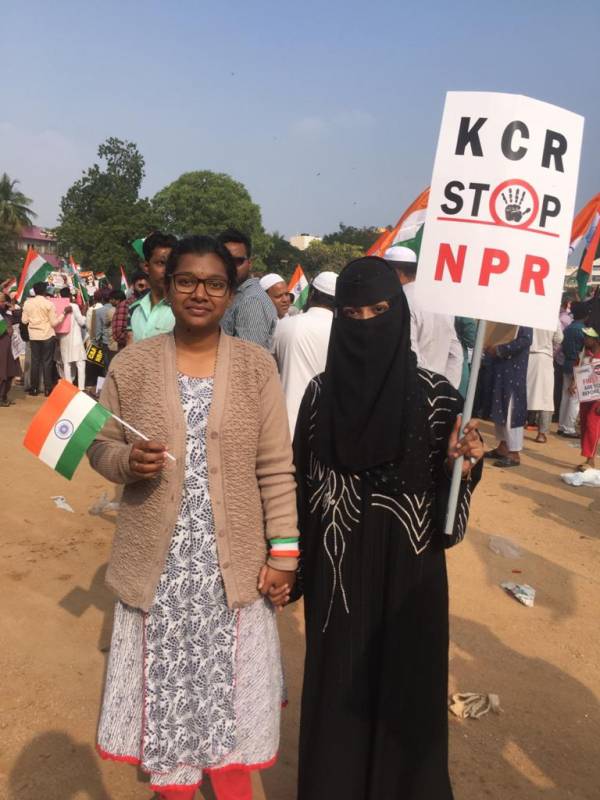 Many activists and lawyers however complained that the visibility of other communities was less at the protest. Vimala, an activist said, "This is not just a Muslim issue. People from other communities need to open their doors and come for protests like these."
Faseeha Rahman, a protestor said, "They want only Hindus in India. But after sending away Muslims from this country, the others are also going to be in danger-Christians, Jews, Parsis…They say they will discriminate us by our dress, but here, everyone has turned up irrespective of their political and religious affiliation."