By Epsita Gunti
Hyderabad: A group of youngsters under the banner Street Dogs Hyderabad is feeding around 200 dogs in and around Osmania University every day ever since the government imposed a lockdown due to the COVID-19 pandemic.
Before the lockdown, the dogs fed on the leftovers from the campus mess. But since the hostels have been shut down and the mess partially closed, they do not have enough food. Raghav, a member of Street Dogs Hyderabad, told NewsMeter, "We initially started feeding stray dogs because we realised that they constitute a majority of the street animals. Other animals such as cows and buffalos are taken care of. As dogs multiply in large numbers, people often tend to ignore them." He also said that due to the lockdown, it is difficult for the dogs to find food, especially those that live on the university premises.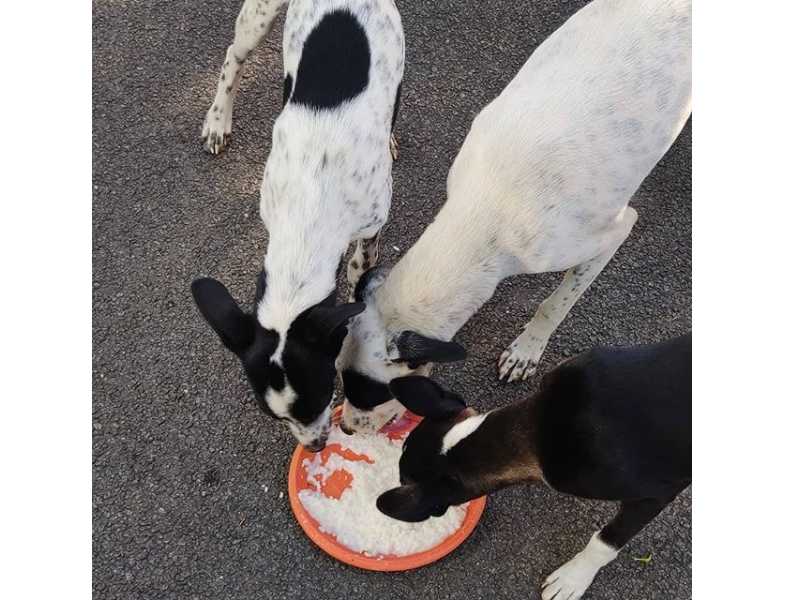 "The work that we do has brought positivity in our own lives. Seeing happy dog faces every morning brightens our day. Apart from our lovely four-legged friends, we also made friends with the university watchmen and morning walkers who greet and appreciate us for the work we do," he said.
Social media users have appreciated the group's good work and now the group has been receiving donations from fellow animal lovers.
Meanwhile, Anjali Lal Gupta, a professor at the University of Hyderabad, has also taken up the responsibility of feeding stray dogs on the campus. "The dogs depended on various establishments on the campus for food. But now they cannot find food in the canteen and mess. So, I've started feeding a group of dogs here," she said. She believes providing food to anybody who is in need is a good virtue, be it a human or a stray animal.
While horrific news stories of a pregnant elephant being killed and a monkey hanged to death often leave us doubting humanity, stories like these give us hope.