Hyderabad: A duo from Hyderabad is redefining art with their video paintings, wood and metal artworks, and portraits. Brothers Lester and Glower Paul fondly call their building which houses their art the Art-Mill, after the wooden art mill set up in the terrace.
Right from the entrance of the Mill, one gets a glimpse of the versatility and artistic abilities of the two brothers. The Paul brothers start with the story of the evolution of the human mode of transportation. First on display is a cycle, then a scooter, and a car, each a piece of art. As one walks deeper, one can see a lighthouse which, according to the brothers, reflects hope, then on display is a huge train engine made of metal. The Paul brothers say their love for trains comes from their father, a retired Railway employee.Moving further inside the Mill, one can now see video paintings, where a video is inserted inside a painting. The Paul brothers are the first artists from India to introduce this art form. The first video painting is of Lester's daughter, who can be seen seated near the window of a train with a doll in her hand, enjoying the view outside, while the window opposite to her seat is closed. The painting is meant to represent two sides of the world: one which is closed and dark and the other, open space and Nature.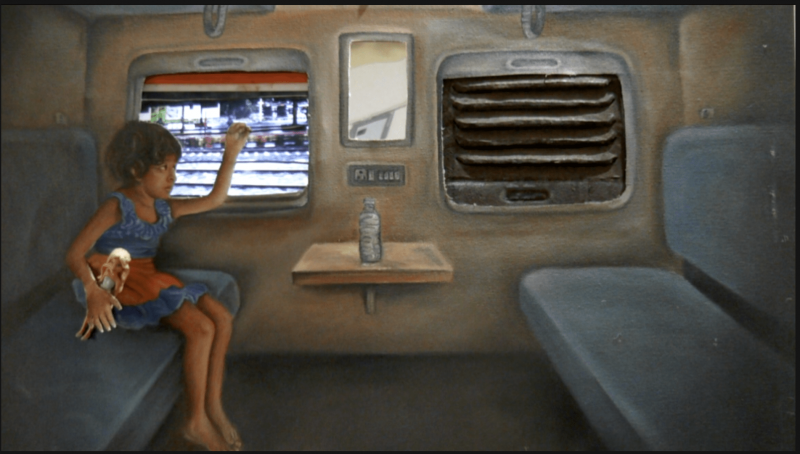 The second video painting is of a mother carrying a child. The child can be seen moving in the video inside the painting. The painting, made by Lester, shows the relation between a mother and her child.Meanwhile, Glower Paul's art is more sensitive and depicts social issues. He also specialises in portraits. One of his paintings shows a tiger's head, split down the middle, and a woman's face emerging from within. He explains that the idea is to show women are powerful.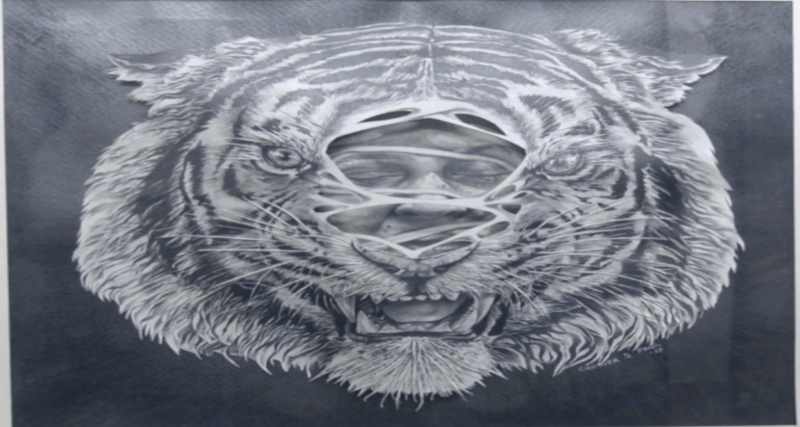 Another of his artwork, which is yet to be completed, will be called the "Cock and Bull stories". Explaining the idea behind the painting, Glower says, " We've always heard this word in our school. Whenever we made an excuse or gave a reason for something, our teachers called it "Cock and Bull stories". So it's about how people turn the fake into real and the false to truth."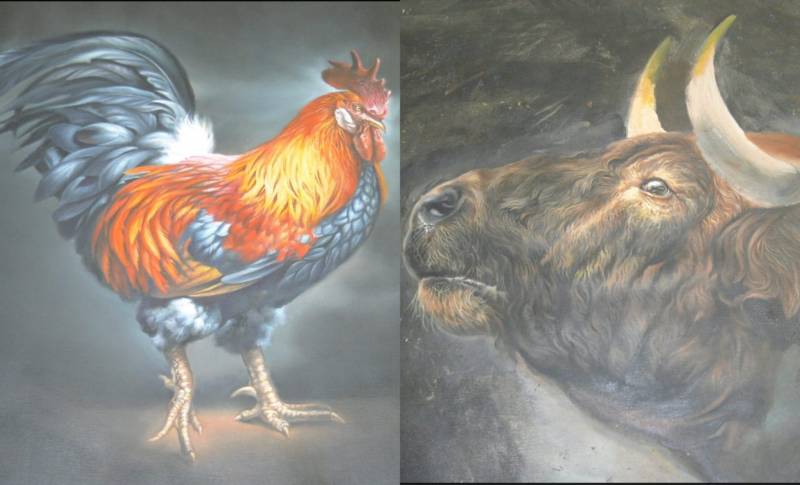 Then, finally, comes the "Mill". Lester explains the purpose behind making the mill: "I once saw a painting of a mill. After looking at it, I thought, why not make the mill. I wanted to see how mother Nature takes over." Lester took around 15-20 days to make the mill and also made a small space inside where kids can play. The mill is now covered with plants.
Speaking of their journey so far, the Paul brothers say, "Each day for us is a journey. It's a step-by-step process. We are born artists. Ever since our childhood, we've been very curious about the little things that brought us joy. We think like children and paint like adults they say." When asked if their art has a theme, they say, " We don't have a particular theme. It's a streak of ideas. One idea leads to another. Imagination is key here. We turn imagination to reality."
When asked to pick one favourite art piece, they say, " We can't and won't pick favourites. It's because when we work on something, we put our heart and soul into it. That particular moment is our favorite and we love it this way. " About their approach towards the modern world and their critics, they say, " We don't compromise on our ideas. We don't paint for anyone, we do it for ourselves. It's because when someone else gets added, they will tell us to do things their way. That will be compromising our art, which we don't like. It's the same when our paintings are sold. There have been cases when they've tried to bargain but we were not interested. It's not how big your name is, it's how bigger your art is. It's been a wonderful journey. Hope our art helps people take up art seriously. That is one of our main motives."