Hyderabad: Sri Nitya, 10 years old is among the youngest medal-winning swimmers in Hyderabad with 32 are Gold, 14 silver and 11 bronze medals in her kitty.
Nitya's first medal was a bronze at the SFI (Sports For All) Championship at Gachibowli when she was seven. As of now, she has won 57 medals.
"I began swimming when I was six-years-old. Now, I am in Class V. My favourite is backstroke. As a 6-year old, when I started, exercising was tough, and I struggled. But now I am familiar with all the exercises, she says."
While, another young promising swimmer in the making is Jaswant Reddy, who has won a bronze at the Khelo India youth games in 200m backstroke category in January.
The 15-year-old started swimming 10 years ago when he was 5-years-old. He says, "The backstroke has always been my favourite. I was always interested in swimming and was fascinated by the medals. The national-level competitions are my favourite. That's why I started swimming. When I was starting, it was a struggle to attend classes. The sport is physically tiring."
The common thing between the two young swimmers is the swimming pool their practice at and coach.
Zion Sportz swimming Academy in Bachupally in Hyderabad has produced national-level medallists in swimming for the country thanks to John Siddiqui and his team.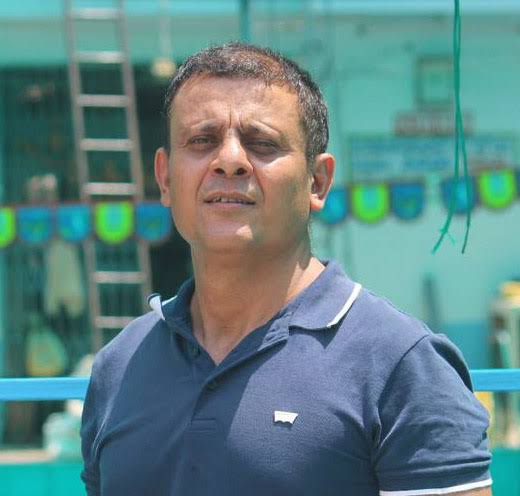 John, a national and international Fina diving judge, is a NIS certified coach and has an experience of over 28 years. He is also a national game record holder and has won the best sportsperson award in the services.
A former junior warrant officer at the Indian Airforce, John started his academy in 2010, driven by the passion for producing national and international-level swimmers for the country.
In conversation with Newsmeter, John said, "Five years before leaving the Airforce, I had planned to open an academy for children who are passionate and dedicated towards the sport. Without passion, there is nothing. Discipline is equally important in the sport."
Having a strong foundation with the basics right is very important for any sportsperson to succeed in any sport. John says, "I, along with my team, see that the foundation of our students is strong so that learning becomes easier in the later stages."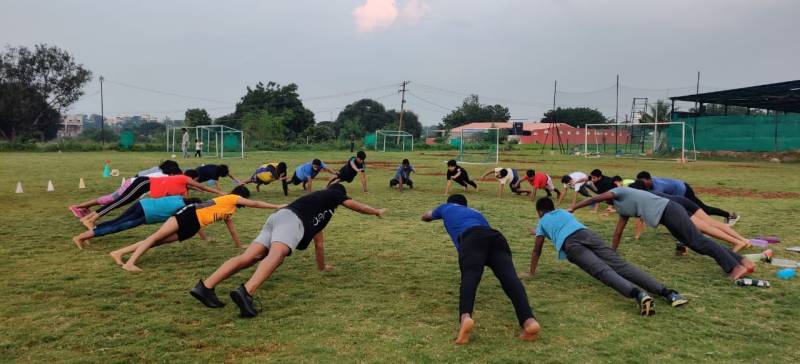 Talking about the swimming scene in India, John says, "In India when it comes to swimming children are put under excessive pressure from the initial stages itself, leading to exhaustion. So, by the time the child is turn 18 or 19, they are worn out, and their career is done and dusted."
Speaking about the parent's involvement and support, John added, "It's simple. I have told the parents one thing when you leave your child here to learn; it is my responsibility to teach them in the best way possible. Their interference in the process is something I never appreciate. I don't go to their office and tell them how to work. That is not my job. It's the same here."
Students at the academy balance their academics and swimming. Medal-winning swimmer Jaswant shared, "For me, swimming comes first. Academics are secondary. I have tuitions on Saturday and Sunday, so I concentrate on studies on these days. The other days I swim. I want to represent the nation and win medals for my country."
In the 10 years of his swimming career, Jaswant has won as many as 150 to 200 medals, of which 70 or more are Gold, 40 to 50 are silver, and 30 to 40 are bronze.
"If I had to choose one, it would be the bronze that I won at the Khelo India Youth Games in January 2019 in Pune. Ramakrishna sir, secretary of the Telangana swimming association handed over the medal to me. It was extraordinary," he adds.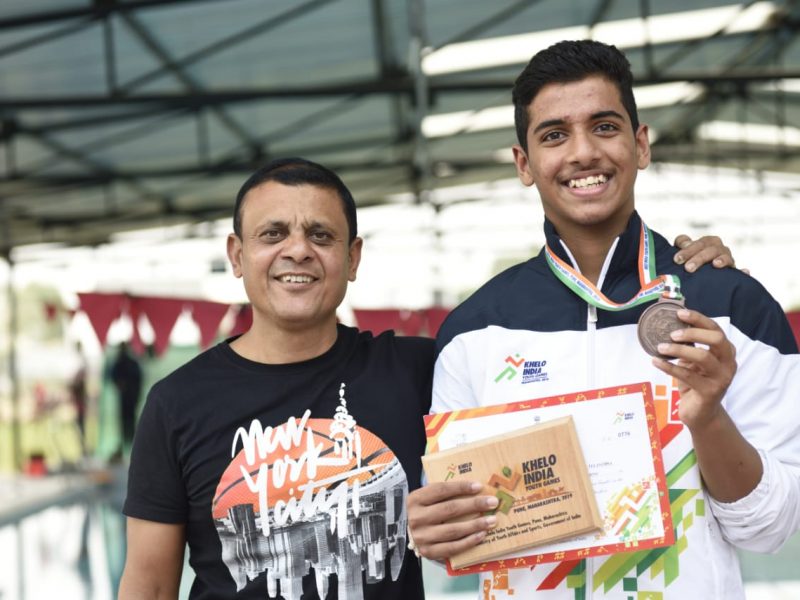 Y. Hemanth Reddy, the elder brother of Jaswant, is also a swimmer and took to the sport as a nine-year-old boy. Hemanth says, "In the initial stages, I had a fear of water. It took me one year to overcome my fear and get used to the sport. In my eight years of my swimming, I have won as many as 120 medals. At the district and state levels, I have mostly won Gold. The remaining were silver and bronze." Hemanth has won two Gold medals at the south zone, and the rest are either silver or bronze.

For Hemanth the medal he won at the south zone last year is very dear. He says, "I was going through a rough patch and had a lot of injuries. I did not expect to win a medal. But I won two Gold and silver, which I cherish the most."
About his plans, Hemanth says that presently aims to get a gold at the nationals and then to qualify for the Asian Games. It's a step by step process. The next championship would be the South zone by the end of the year.
What is Backstroke?
A Backstroke or back crawl is one of the four swimming styles used in competitive events regulated by FINA (International Swimming Federation) and the only technique swum on the back. This swimming style has the advantage of easy breathing, but the disadvantage is that swimmers cannot see where they are going.