Hyderabad: In today's fast-changing digital world, the empowered youth are not just aware of the corroding social and moral values in the society but are also trying to address them at their individual capacity by bringing change at a local and hyper-local level.
These youngsters are not backing off whether the issues are micro, macro or global.
NewsMeter brings you a few stories of young changemakers of Hyderabad.
Abhijit Biswas, Romila Gillella, Asra Fatima and Ruhi Gidwani are young activists from a background in development work and they are also alumni of Teach for India. The group formed the 'Bharat Dekho' coalition, with a principle of speaking less and doing more. The group has been working on food, gas supplies and medical care requests from daily wage workers, migrant labourers, senior citizens, and pregnant women who are stranded in and around Hyderabad during Covid crisis.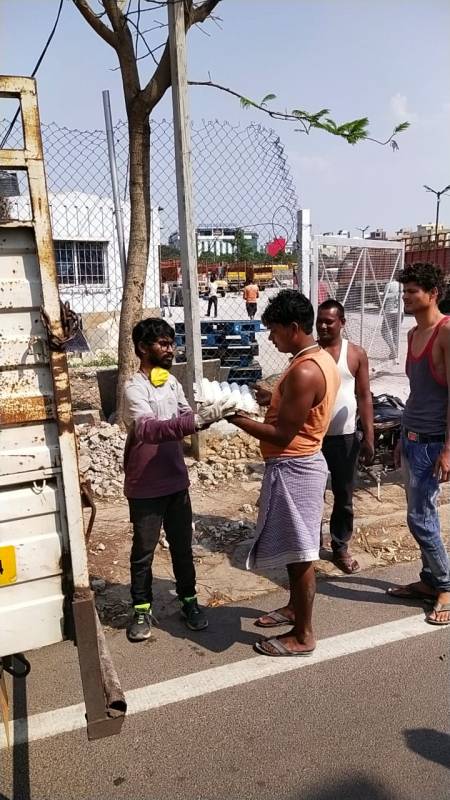 Speaking to NewsMeter, Romila, a member of the group says, "Bharat Dekho is a volunteer group started with an intention to provide constitutional literacy through Nukkad Natak (street play) in the areas of Kishanbagh, Jahanuma, Shaikhpet, etc.
Started by Abhijit Biswas, Romila Gillella, Asra Fatima and Ruhi Gidwani, a group of teachers, the alumni of Teach for India Fellowship programme, they trained 150 teachers from 100 schools across the city on performing a Nukkad Natak in Hyderabad streets.
On January 26, 2020, nearly 70 schools performed street plays across Hyderabad.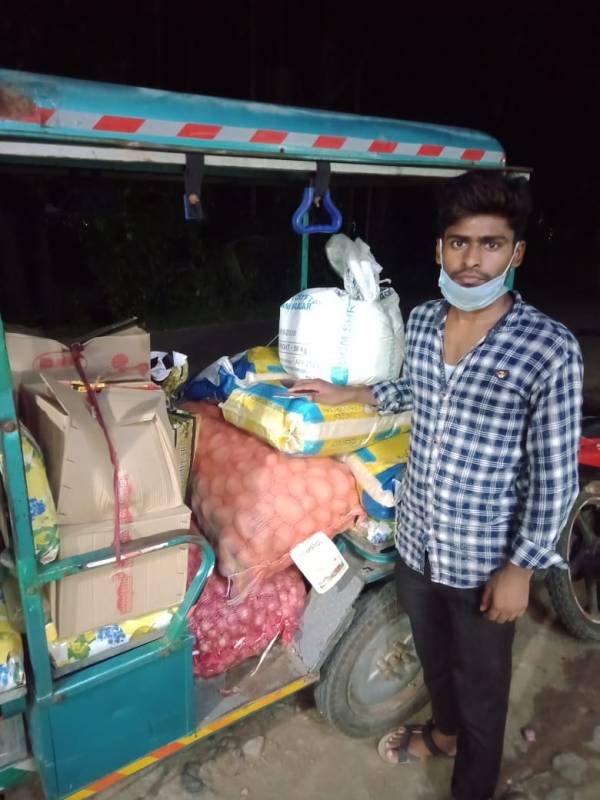 Post the lockdown, we started volunteering with food distribution and serving the migrant labour majorly in the areas of Singada Basthi, Syed Nagar, Ahmed Nagar, N.B.T Nagar, Hasan Nagar where there are thousands of migrant worker from West Bengal, Bihar, Jharkhand and Chhattisgarh. The group was able to reach out to more than 50,000 people across the city with dry ration and arranged transport to 5,000 people back to their hometowns through fundraising on Milaap and collaborating with many other organisations.
Now, the group identified that the need of migrant labourers is employment and is currently, working on putting together a technological platform to inform them about employment opportunities in the market. The group's online fundraiser has already raised
Rs. 3.7 lakh out of their target of Rs. 5 lakh with 92 supporters from across the world through Milaap."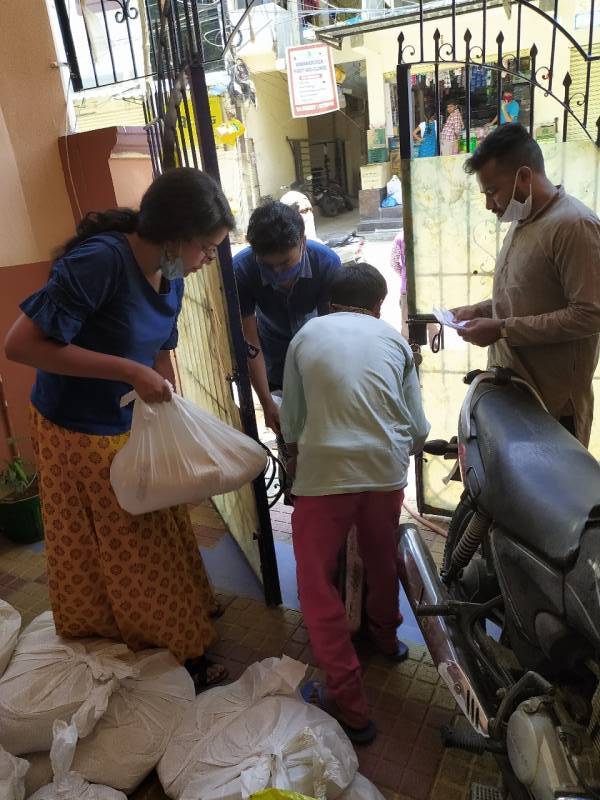 In the same way, Sujath Ulla, a college-going student, thought of serving breakfast
to the people who are living on the streets. He has been regularly serving
breakfast at three government hospitals of Hyderabad for free. He started the 'Humanity First Foundation' to serve everyone irrespective of creed, caste, religion, gender.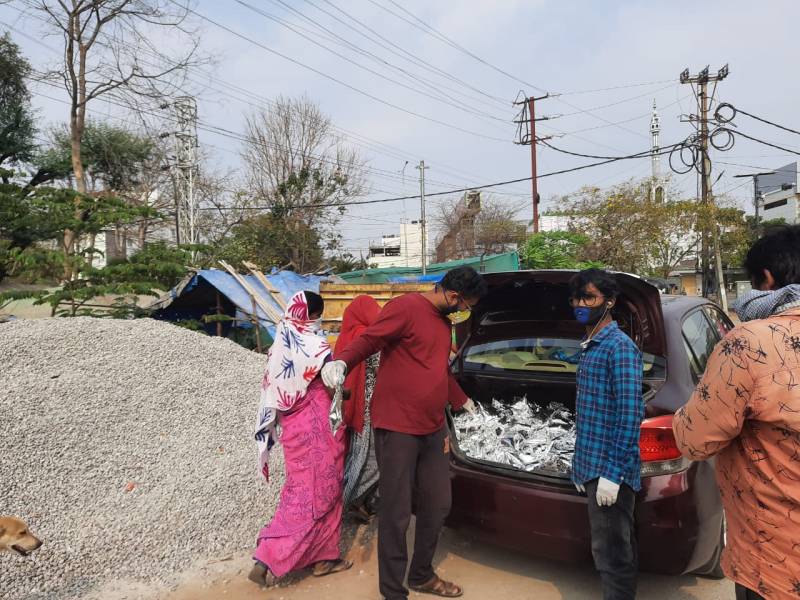 "I had first done this in 2007 on my birthday and I cannot explain to you the happiness it gave me when I saw the poor, hungry patients have their breakfast. Having travelled hundreds of kilometres to get the treatment and sleeping on the street as they cannot afford to live in hotels or other places, they feel so happy to know there is someone to help them. Eating the breakfast, they would thank and bless me. What else would someone need to be happy," asks Sujath Ulla.
"When the lockdown was imposed, I was not able the continue the service and had stopped it for a day but immediately, the police came to know of it and themselves asked me to start the service again and also promised to extend help if required so that the poor are not left without food," he added.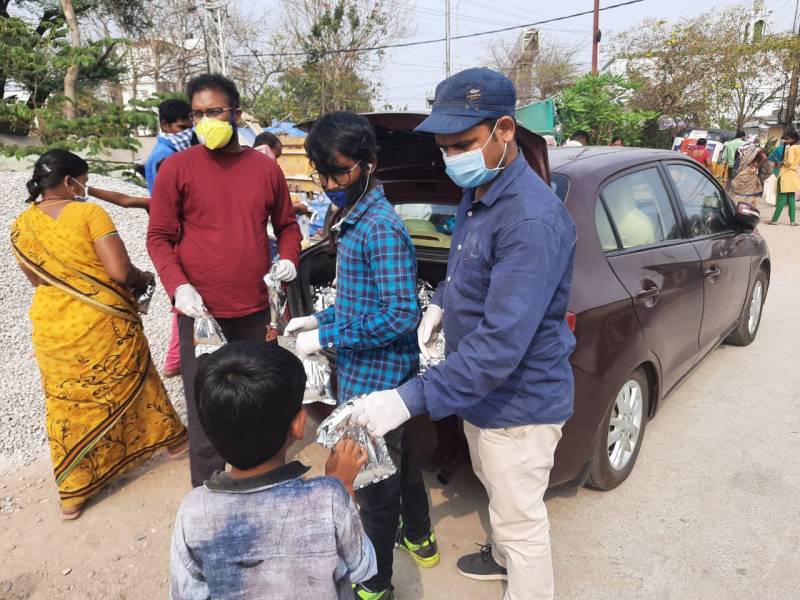 Malleshwar Rao, the founder of 'Don't Waste Food' (an organization which has been collecting leftover food from hotels and functions and serving meals to the people on the streets for eight years), has distributed around 4 lakh meals since its inception.
Rao, a child labour himself, says he has experience of hunger pangs. "I have slept empty stomach many nights. It is not easy for me to see someone sleeping hungry. During Covid, the hotels which used to give us the leftover food had stopped functioning as they were shut and we had no option but to ask help through social media platforms and many came forward. I started off distributing food in the city with one vehicle and now, we have around 24 cars and are feeding at least 20,000 poor people in Hyderabad during Covid. We have also approached Milaap for online fundraising and will continue to feed the poor even in the pandemic, he added.