Chennai: In a bid to help trapped victims, students of Indian Institute of Technology, Madras have developed drones equipped with artificial intelligence and computer vision.
According to a release from the institute, 'Eye in the Sky' is unique because its analytical modules are based on state-of-the-art technology, besides the team creating a personal database for some modules.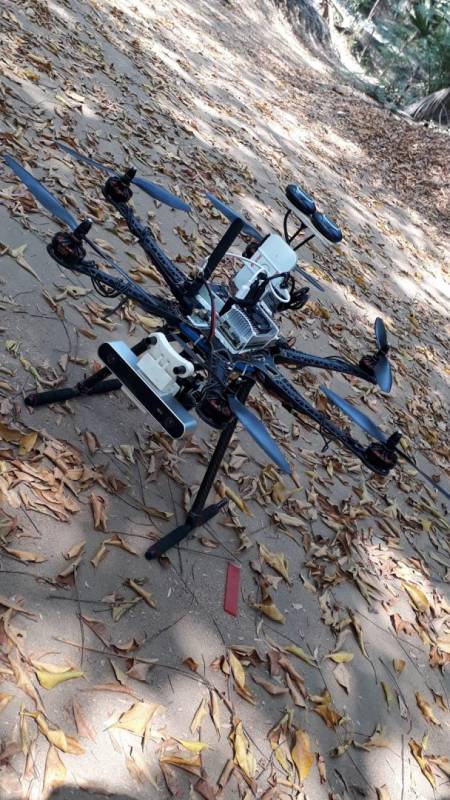 The release further added that 'Eye in the Sky' team won the finals of Indian Innovation Growth Programme (IIGP 2.0) University Challenge held at IIT Bombay recently. They were among the 'Top 18 Innovative Start-ups' from all over the nation and will receive Rs 10 lakh-worth equity-less funding. The team also received 'Microsoft AI for Earth' grant given to only 390 projects globally.
According to IIT-M, Department of Aerospace Engineering's faculty advisor to the team PR Shankar, the 'Eye in the sky' programme would be a powerful tool for saving lives and providing assistance during disaster relief and humanitarian aid operations.
The team plans to collaborate with hardware companies that can provide scalable drone technology to conduct the required spot surveillance of disaster-struck areas, the release said.
Air Force and Army readily respond to the needs of the affected community in all possible ways. 'Eye in the Sky' can also help them to conduct an efficient aerial survey, provide food and water supplies, medical and safety aids to marooned and trapped people. It can also help them rebuild a collapsed communication channel and provide navigation support.
Speaking about the project, Ayush Parasbhai Maniar, Student Member, UAVs For Disaster Management, CFI-IIT Madras, said, "We propose to use a team of drones which can scan the entire disaster-affected region in just a few minutes, analyse, and provide critical data that could potentially save lives. The final aim of our start-up is to make end-to-end drone software solutions which can be used by any Disaster Response Force in the world. Thus help save thousands of lives."
Some of the advanced and innovative technologies that the team has worked on as part of this project would include:
Deep learning for highly accurate person detection. The technology can detect people in high and low altitude, take count, and mark the density on a map and send it to authorities. It can also detect whether a person can move or not, and it will signal authorities if no motion is detected. Also, the drone can detect part of a person and understand whether they are stuck in debris or not.
Autonomous mission execution by drone
Swarm intelligence for maximal area coverage in minimum time
Made highly optimised path planning algorithms for a swarm of drones which can enable to cover a maximum area in minimum time.