'I'm nearing retirement but was laid off'; 50 YO Zaheerabad sugar factory announces mass layoffs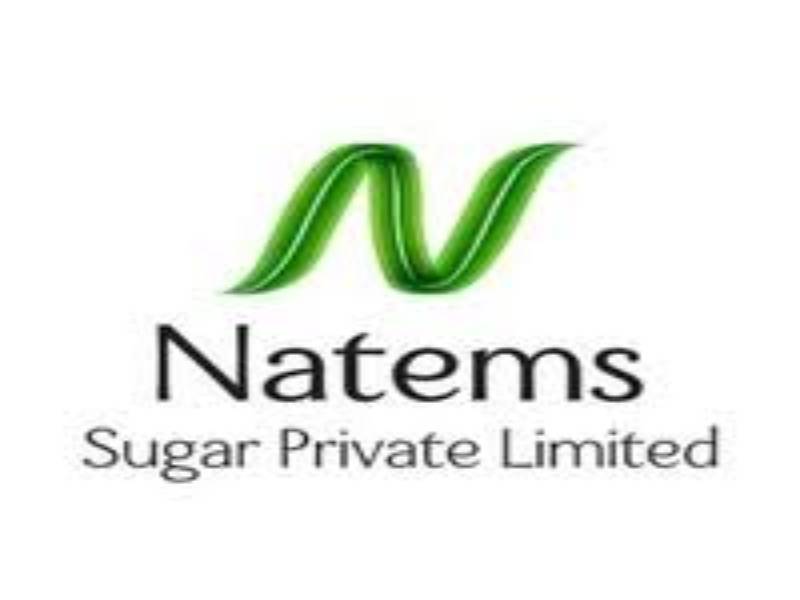 Hyderabad: A 50-year-old sugar factory in Zaheerabad area of Sangareddy district has laid-off all its 87 permanent employees amid coronavirus fallout.
Trident Sugars Limited, a subsidiary of Natems Sugar private Limited, decided without informing the labor union. Employees came to know when they saw a notice being put up on the premises.
"After the Telangana government announced relaxation in the lockdown on May 7, the management asked us to resume duties. We received our last salary on April 7. So after joining back, we asked for our salary, but HR told us to wait. Suddenly, on May 13 we found the factory locked and lay off order on the notice board." said Tahir Kathur, who has been working in the sugar factory since 1991.
On May 14, the workers staged a dharna against the management. Later the rural sub-inspector asked the management to discuss the matter on Monday in his presence.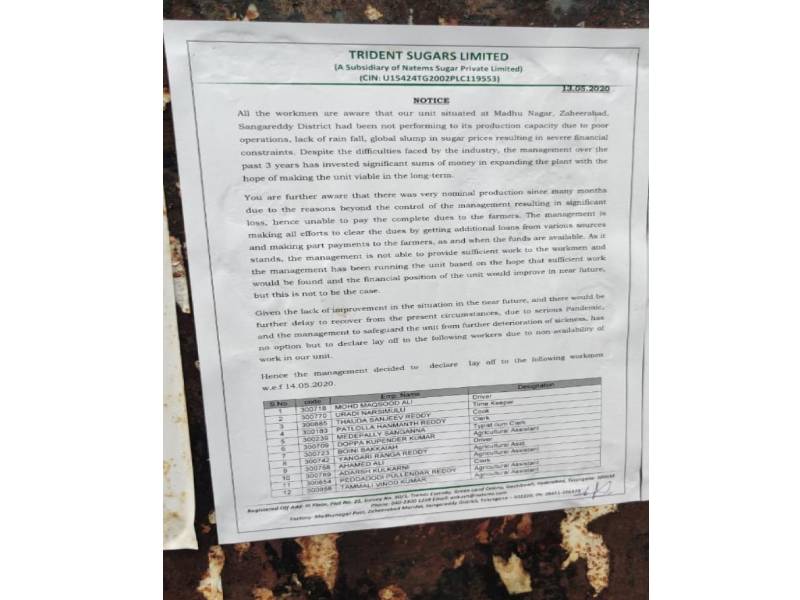 On the other side, the employees alleged they have not got the arrears and wages for extra working hours since November.
"The sugarcane processing happens from November to March. During that period the factory runs 24 hours. So, most of the employees work for extra hours," he said.
The factory that started as a public enterprise 50 years back was divested and made a private company in 1991. That year many of its employees were laid off. Later the factory was acquired by two more private parties.
"We have employees who have been in the team before 1991. Some employees are approaching the retirement age. Salary ranges from Rs 18,000 to 27,000. The senior-most employees earn Rs 27,000. A majority of the employees are from poor families. If the management decided to lay- off, then all our arrears and salaries should be cleared," said one of the senior employees.
Employees from all the four departments including agricultural assistants, timekeepers, clerks, cooks, and drivers have been terminated.
"There was a very nominal production for many months due to the reasons beyond the control of the management, resulting in a significant loss. The management is making all efforts to clear the dues by getting additional loans from various sources. Given the lack of improvement in the situation, the management has no other option but to declare layoffs due to the nonavailability of work in our unit," the company said in a statement.