Hyderabad: Indian Meteorological Department (IMD) has forecasted heavy rains likely to occur in the city in the next 48 hours.
It also predicted thunderstorm accompanied by lightning to occur at isolated places.
IMD said light to moderate rain or thundershowers very likely to occur in many parts at times intense spells in one or two places of the city for the next 48 hours.
It also predicted heavy rain very likely to occur at isolated places in the Telangana districts.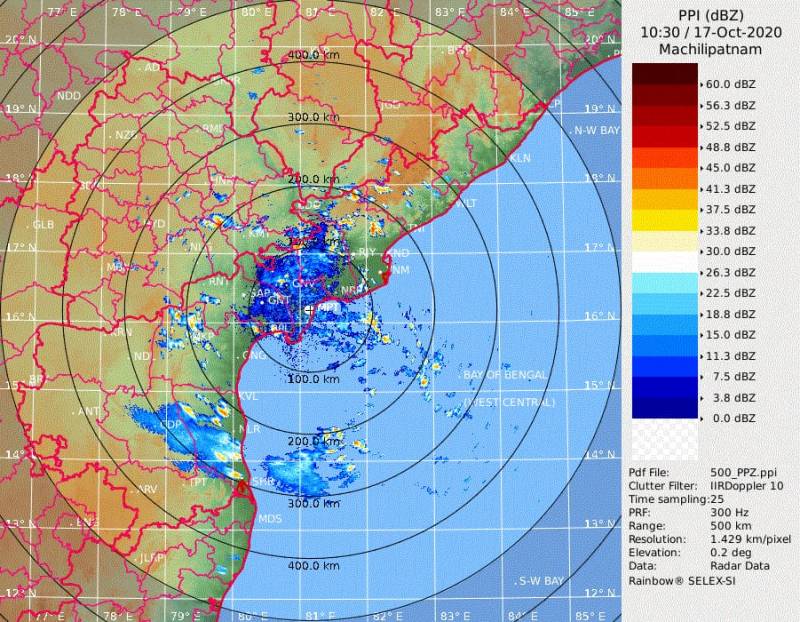 According to the Telangana State Development Planning Society, State Cumulative rainfall from 1st June to 17th October 2020 is 1215.4 mm with deviation 54 per cent which surpassed the earlier highest annual Rainfall June 2013-May 2014 record was 1212.2 mm.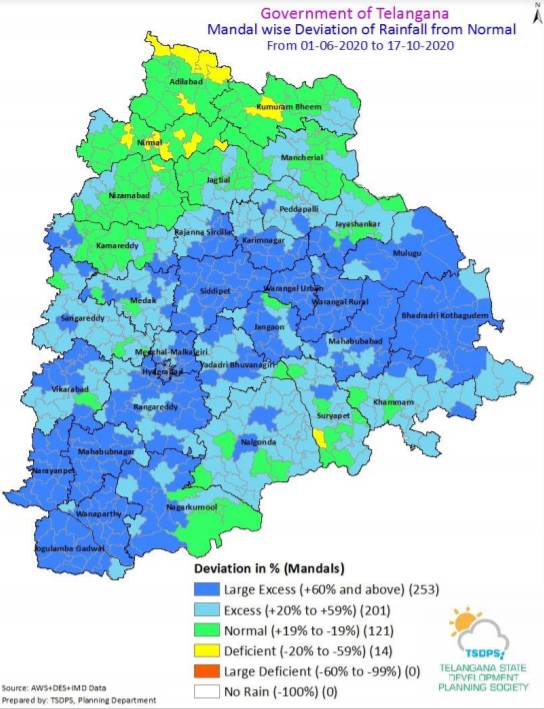 It also said that 201 mandals received excess rainfall of 20 to 59 per cent, while 253 mandals received more than 60 per cent of rainfall.
Meanwhile, 121 mandals in the state received normal rainfall and only 14 mandals saw a rainfall deficit till October 17. State Average Rainfall on October is 3.8 mm against 4.9 mm Normal.
"The well-marked low-pressure area over East-central & adjoining Northeast Arabian Sea has concentrated into a depression and lay centred at 8:30 am on 17th October 2020 over East-central & adjoining Northeast Arabian Sea, about 380 km south ­southwest of Veraval (Saurashtra ­Gujarat), 440 km west ­northwest of Mumbai and 1600 km northeast of Salalah (Oman). It is very likely to move nearly westwards during the next 48 hours and weaken gradually thereafter," aid IMD weather interference.
"A cyclonic circulation lies over the west-central Bay of Bengal off south Andhra Pradesh coast extending upto 5.8 km above mean sea level. A fresh Low-pressure area is likely to form over the central Bay of Bengal around 19th October. It is likely to become more marked during subsequent 24 hours," added IMD weather interference.