In Conversation with Ojha: Career, IPL, future, post-retirement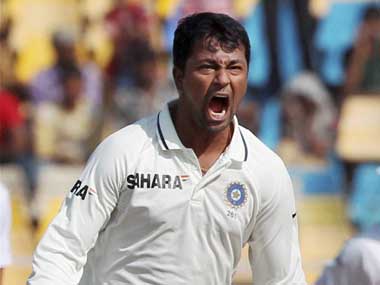 In an Exclusive Interview Pragyan Ojha spoke to newsmeter after his retirement announcement.
Anurag Mallick
A sports enthusiast, Anurag Mallick is currently working with Newsmeter as a reporter. He is a mass communication graduate from Loyola Academy. He is also a budding presenter and loves talking in front of the camera. His future aim is to discuss cricket professionally. He has earlier interned with a YouTube Channel, "Hind ki Pukaar" where he spoke on various topics infront of the camera. He has also interned with "WrytIn", a content writing platform, where he wrote articles on sports & entertainment. "Lights, Camera, Cricket" is what sums him up. He also loves playing cricket and other sports like Badminton & Volleyball.
Get Factcheck news on Whatsapp

Click here and say "Hi Newsmeter"
Subscribe to our Telegram Channel

https://t.me/newsmeterenglish
Join the fight against Misinformation with Newsmeter
Have a photo or video or news that you think needs checking?
Send in the photo, video or news that needs to be checked on
Whatsapp
@7337455929
Email us at
[email protected]
Tweet at
@newsmeterfacts
Post on Facebook
https://www.facebook.com/NewsMeterFactCheck