Hyderabad: Like any other Saturday, Satyaveni and her younger daughter Praneetha left their home in Manikonda in search for a new rental house. Little did the mother-daughter duo realize that death was following them.
Satyaveni and Somashekar, a couple in their early 40's hailed from Tadepalligudem city of West Godavari – Andhra Pradesh. The family of four moved to Hyderabad years ago for employment. For Somashekar, a manager in a hotel at Gachibowli, life will no longer be the same.
As per the Saturday plan, the mother-daughter pair reached the auto-stand located opposite to Nissan Vibrant Datsun showroom at the busy Biodiversity junction. While they were waiting for a transport to ferry them to Hyderguda, where Satyaveni's elder daughter lives, Kubra, a young engineering graduate from Anantpura, who was on a job-haunt was found taking shelter under a huge tree next to the parked autos.
While, for Balu Nayak, father to three children and an auto driver, the stand was his usual adda. He was waiting for his next savari.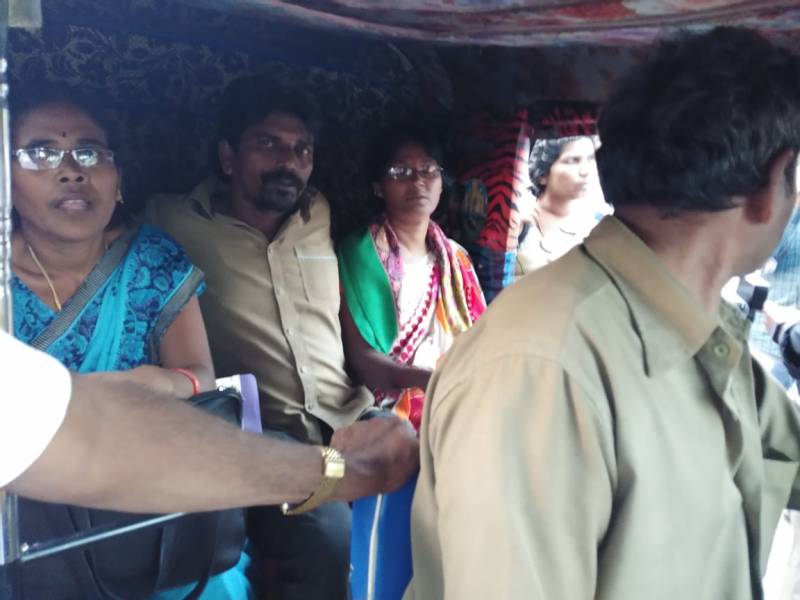 The trio hailing from three different cities never thought that they would turn victims to over-speeding.
On the dot of 1.04 PM, November 23rd, a speeding car plunged from the newly-inaugurated Biodiversity flyover- Hyderabad and fell on Satyaveni who died on the spot. Praneeth escape with injuries but Kubra suffered multiple pelvic fractures, and Bala Nayak fractured his left foot.
The man behind the wheels was Milan Krishna from Jubilee hills. The 27-year-old, along with two of his friends, was on his way to Hitech-city when he lost control at the S-Shape portion of the flyover. The car plunged on a bunch of people and killed Satyaveni.
Kalvakuntla Milan Krishna Rao, is admitted to the same hospital where Kubra and Balu Nayak are being treated. The youngest of the trio Kubra has been categorised critical and has been put under observation by Orthopedic surgeons. Balu Nayak had a fracture of left foot, and Milan suffered a scalpel laceration and multiple abrasions over the body and right clavicular fracture.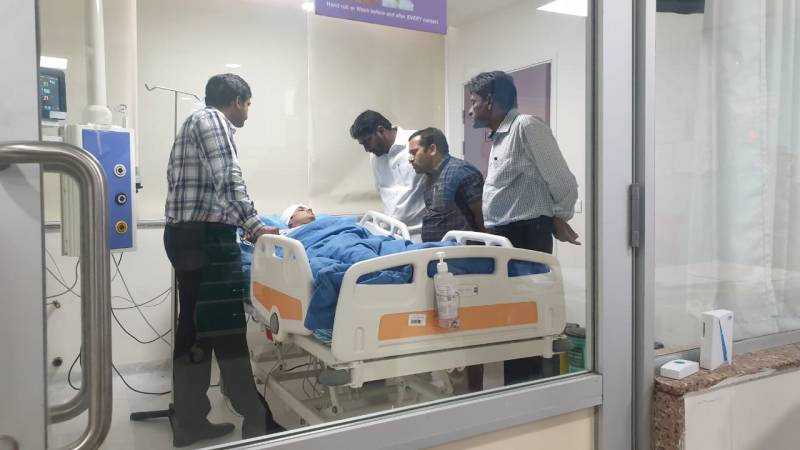 While they were being treated, the postmortem of Satyaveni was done at Osmania General Hospital and the family has decided to shift the family to their native place in Andhra Pradesh. The incident has shocked Hyderabad and left many talking over the safety measures to be undertaken on the biodiversity flyover.
Notably, The Cyberabad traffic Police have issued an e-challan of Rs 1000 against K Milan Krishna Rao for over speeding.
Cases of over speeding registered against Commuters taking Biodiversity junction
During the last six days, 550 over speed challans have been generated on Biodiversity Flyover by Cyberabad Traffic Police(CTP) using the latest technology and CCTV's.
"The officials on the ground are monitoring the Biodiversity flyover through CCTVs and have given instructions to the citizens through Public Addressing System (PAS).
The public was advised to follow self-discipline and traffic rules for safe travel. Driving discipline and public behaviour plays a crucial role in road safety", said, S. M Vijay Deputy Commissioner of Police traffic- Cyberabad.