Inadequate oxygen ports, overcrowded wards: Patients shifted to Quli Qutub Shah block send SOS to Osmania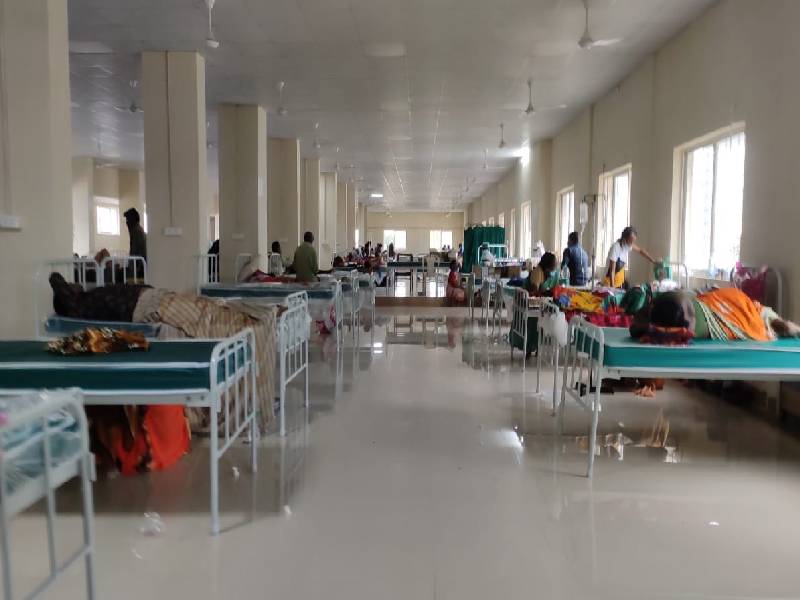 Days after Osmania General Hospital was inundated, the administration has shifted patients to a newly constructed Quli Qutub Shah block, a few hundred meters away from the main building.
However, patients complain about cramped space, overcrowded wards, and inadequate facilities in the new block.
"My knees are swollen, I can't walk. I was on the ground floor before they shifted me to the fourth floor of the new block. More than 100 patients have been shifted to this ward in the last three days. Patients who underwent surgery for orthopedic and gastroenterology ailments have been shifted here," said one of the patients.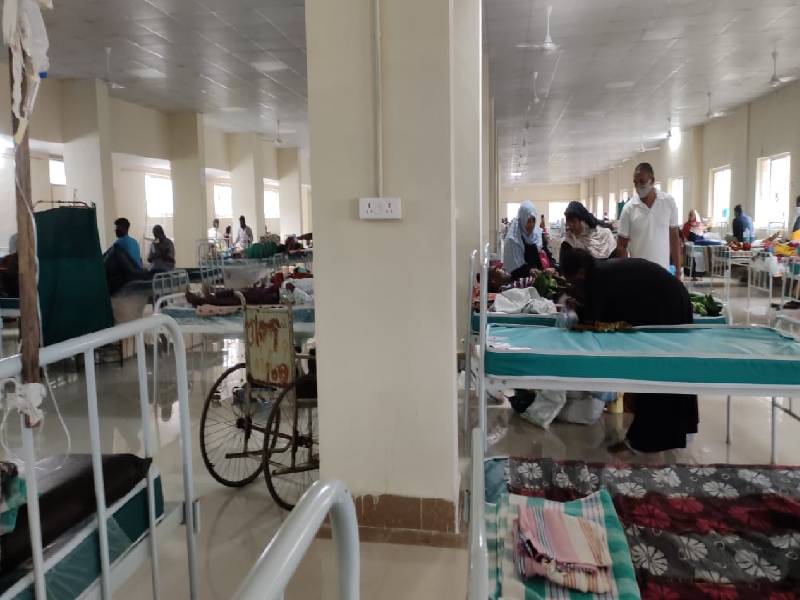 The fourth floor of the Qutub Quli Shah block is packed to the capacity. Two nurses are posted to take care of 70 patients. Physical distancing norms have been thrown to the wind. Patients and attendants frequently mix up, caring two hoots about COVID.
"Only to keep these patients in a safe environment, we are shifting them to Qutub Quli Shah block. It is monsoon season and due to the rain, there's water logging inside the building. It has caused damage to the building. Safety of the patients comes first," said Dr. Pandu Naik, acting Superintendent of Osmania General Hospital.
Patients allege that the Respiratory Intensive Care Unit (RICU) has only oxygen facility and ventilator. "My brother needed oxygen, but RICU was filled with patients. After an hour, oxygen was arranged. There is no oxygen port near the beds," said Durga Prasad, attendant of a patient on the third floor.
Dr. Naik, however, said RICU is only for critical care and they have separate wards for patients suffering from different conditions. "For example, Acute Medical Care Unit, Intermediate Care Unit, etc have oxygen facility available. Stable patients are kept on the third and fourth-floor," he said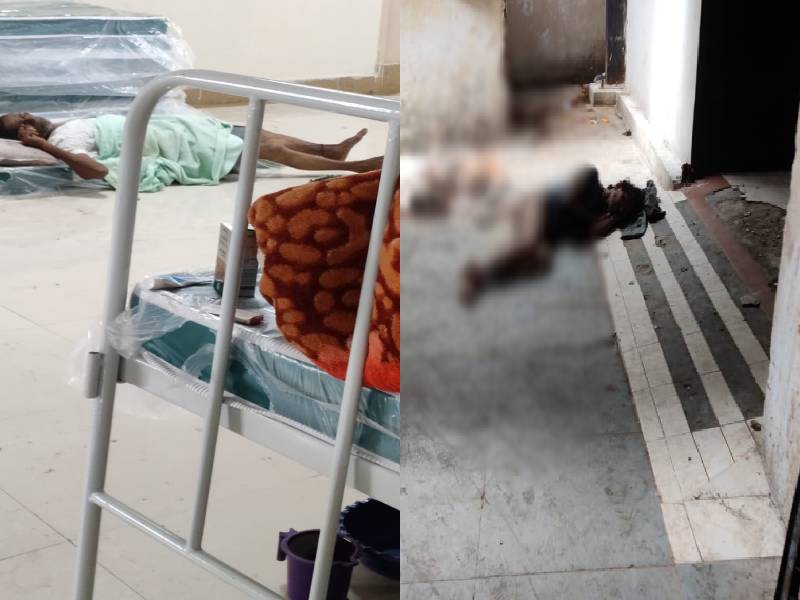 Not only this, but some patients are also sleeping on the ground near the casualty ward. "Attendants may be sleeping on the ground. As per my knowledge, no patient was sleeping on the ground. I will enquire about it. I will look into the matter," said Dr. Naik.
Patients fear that they may contract COVID given the overcrowding in the wards. Hospital administration, however, claimed that they are screening the patients regularly.
"When patients with COVID symptoms come to the hospital, we isolate them in a dedicated ward. Those testing positive are shifted to Gandhi Hospital. Non- COVID patients are shifted to the critical ward. After they get stable, we shift them to the wards in Qutib Quli Shah block where we have 600 beds," said Dr. Naik