Hyderabad: In the past 74 days there have been 726 anti-CAA protests and 102 pro-CAA protests across the country, according to protestmonitor.com. In Telangana, 34 CAA-related protests have been organised, out of which only four were pro-CAA protests.
The website, launched by factchecker.in, collected data based on online news articles. The website lists out the location, the type of protest, date, and the source of information, which are mostly news articles. The numbers of protests are calculated from the date the Citizenship Amendment Bill was passed in the Parliament, 12 December 2019.
Maharashtra saw the most number of protests with 63 anti-CAA and nine pro-CAA, followed by West Bengal with 53 anti-CAA and 13 pro-CAA protests. Karnataka and Assam recorded 64 and 60 protests, respectively. Mizoram saw the least number of protests, two, both were anti-CAA. Arunachal Pradesh, Chandigarh, Meghalaya, Jammu & Kashmir, and Puducherry each saw three protests. Except one pro-CAA protest in J&K, all the three protests in other states was against CAA. In Telangana, the biggest anti-CAA protest was the Million March. Delhi's Shaheen Bagh protest, meanwhile, continues.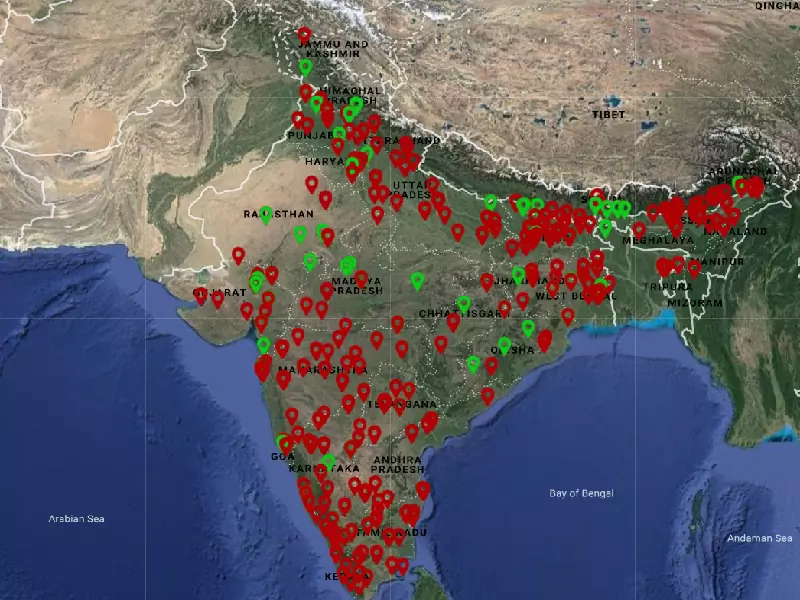 Anti-CAA protests marked by Red
Pro-CAA protests marked by Green
All India Muslim League's Telangana and Andhra Pradesh state president Abdus Sattar Mujahed said, "Most of the people are against the Citizenship Amendment Act. Now even the Sikhs and Dalits have joined the protests. More and more people are realising that the CAA is against democracy. The government has other things to focus on, like unemployment and economy. But instead it is worried about citizenship. As more people realise that this law is unnecessary, the protests are increasing."
Vice-president of BJYM P.M Sai Prasad, meanwhile, told NewsMeter, "This platform is undoubtedly biased. They want to push anti- CAA viewpoint, rather than reporting the veracity. This is a clear case of bias by selection of sources, leaving out many Pro CAA protests. Highlighting only anti CAA protest is the hidden agenda of this platform."
The website also accepts inputs of protests which it failed to record. The complete data can be found on their website.
(Image courtesy: Protest Monitor)