Highlights
Soldiers from India, Pak help retarded person reach home
Srinagar: In a moving gesture that is a befitting salutation to what a humanitarian change of heart can achieve, army personnel from two enemy nations, came together to help a mentally-retarded man to reunite with his family back home in Pakistan.
Shabir Ahmed, 32, of Pakistan Occupied Kashmir (POK), who inadvertently crossed the Line of Control in May, was handed over to Pakistan army as a goodwill gesture, at Tithwal crossing in Tangdhar sector on Thursday.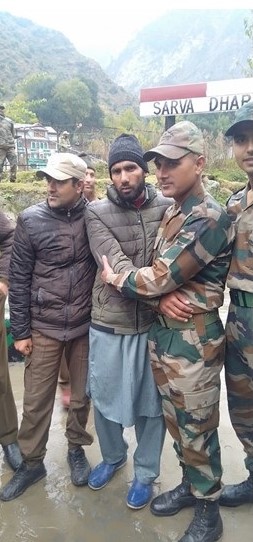 Ahmad was apprehended by Indian Army with the support of people of Tangdhar on May 17, when he crossed into Indian Territory from PoK. "Ahmed was given medical care on humanitarian grounds and was hosted with dignity and respect during his stay. In keeping with its ethos and high standards of professionalism, Indian Army provided Ahmad with clothing and lodging and medical care was ensured", said a defence spokesman in Srinagar.
Late Thursday evening, Ahmed was finally repatriated on humanitarian grounds at the Tithwal crossing point in Tangdhar sector.
"He was repatriated by the Sub-Division Magistrate, Tangdhar to Chilehana in PoK, where Pakistani authorities accepted the individual and appreciated the humanitarian gesture.
Indian Army along with government officials worked in coordination to closely monitor the case to enable smooth repatriation of Ahmed to Pakistani authorities", said the defence spokesman.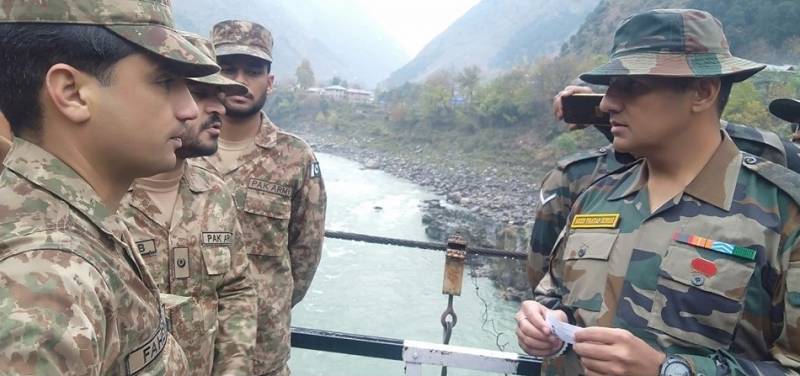 Police said Ahmed was arrested near Dilar Check Post when he had crossed over into the Indian Territory without seeking requisite permission.
"Accordingly an FIR was lodged at police station Karnah and the individual was taken to hospital for medical examination where doctors reported that he was suffering from psychotic disorder", said a police spokesperson.
They said that they approached the Indian government to take up the issue with the concerned authorities in Pakistan so that Ahmed could be repatriated home.