Hyderabad: Making her fellow Indians proud, Shina Trivedi, an Indian-American, has won the US President award for educational excellence.
Shina is a student of Lake Park Educational Foundation in Illinois and has scored 5.0 or higher GPA at the end of seven semesters. She was also honored by the state of Illinois as 2020-21 Illinois state scholar.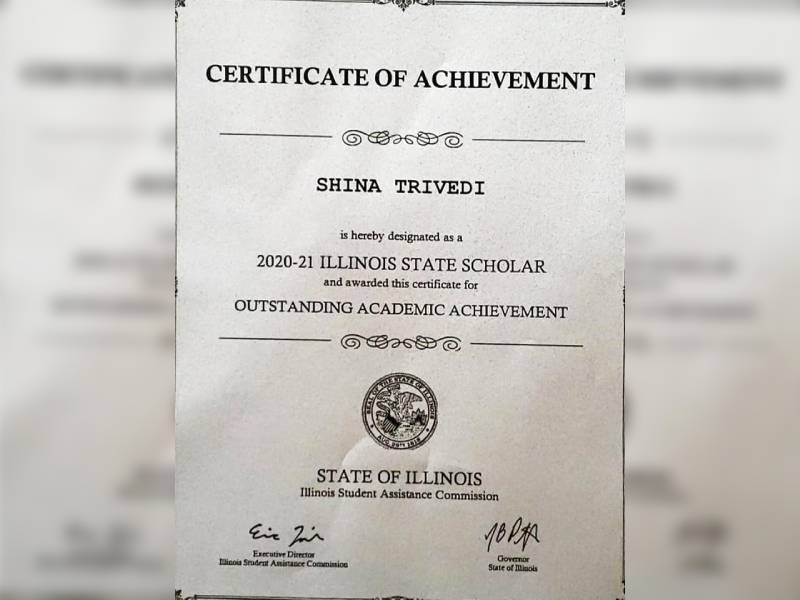 Sharing her daughter's achievement on Facebook, proud mother Hina Trivedi wrote, "Wow, Congratulations to my Shina Trivedi. Part of the Class of 2020 with a 5.0 GPA and So many awards and Honors. Students may be graduating in 2020 online, but i am still so proud! God Bless you and all your friends. I hope that all your dreams come true & keep Focus on your goals and you will reach there.I feel so happy and proud. Thank you to my mom and dad for continuing to bless kids- we all are nothing without your blessing. love you shina! (sic)."
Hina is an Indian community leader in Chicago and in 2017 had been invited as a delegate for the Pravasi Bhartiya Divas held in Bangalore. She teaches second and third generation Indians in the US about Indian history and culture. She has won the Melwin Jones Fellow award for her humanitarian service and is currently the president of the Indo-US Lions club.