Hyderabad: In a first, CSIR- National Geophysical Research Institute, Hyderabad has brought out the 'Geochemical Baseline Atlas' of India for environment management purpose. The 44 maps of oxides and trace elements over the entire nation aim to document the concentration and distribution of the chemical elements in the soils of India.
Dr Keshav Krishna, the co-author of the atlas, said, "Both human activities and natural processes are continuously modifying the chemical composition of our environment. These maps will form the backbone for environment management. It will help in finding out future contaminations due to industries across the country. Government and policymakers can leverage it in planning the land use accordingly."
The map trace elements from top soil i.e. top 25 cm depth and bottom soil at 100 cm depth from the year 2006 to 2011. Across India, over 545 samples were collected.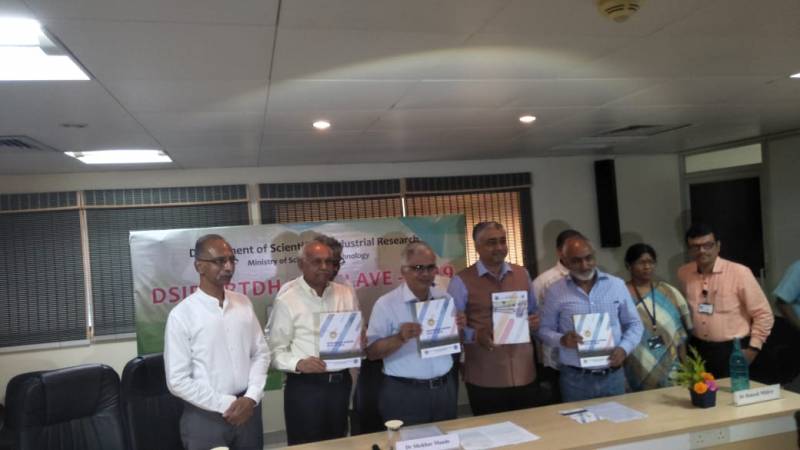 This is the third map among the series of maps published by NDRI. Earlier, The Gravity map of India and Seismic map of India were released by the research institute.
Dr. C Manikyamba, Head, Geochemistry, CSIR-NGRA told NewsMeter, "The new geochemical baseline atlas will help the country to assess the presence of toxic chemicals in soil and how it varies from place to place. It also helps in identifying how soil pollution is contributing to groundwater contamination."
Dr Krishna added, "Mineral elements are necessary for crop growth. The map will also support in choosing the right soil that's rich in certain micronutrient elements required for each plant growth."
The geochemical data presented in these maps will be a part of the Global Map to be prepared by the International Union of Geological Sciences (IUGC). Dr Shekhar C. Mande, Director General, CSIR on Saturday, 9th November, released the Geochemical Baseline Atlas' of India.
Importance of geochemical baseline maps
Soil is a vulnerable geological medium which sustains the human activities. Hence, according to experts, it is important to determine the present abundance and spacial distribution of the chemical elements across the earth's surface.
"The baseline map of India will help to plan the land use in different parts of the country. For example, a toothpaste manufacturing industry, which use high concentration of Strontium, cannot be in a place where soil is already having high baseline concentration of Strontium," said scientists from CSIR-NGRA.