Hyderabad: Old iron cupboard, rusted or damaged wheel discs, old cycle chains are the best raw materials for metal sculpture, says metal artist Saaduddin Syed alias Ironic. For the past five years, the artist has been using scrap metal to make magnificent metal sculptures.
A mechanical engineer by profession, Syed learnt to weld by himself and slowly progressed towards making metal sculptures. He works in between a heap of scrap metals that he has collected through the years. There are wheel discs, spanners, some spare parts of bikes, old cycle chains, a few metal sheets, and old spoons.
He says, "Scrap metal is something that I can mould according to my need, and that helps me to be creative with the metals. If I use new metal, I will have to do a lot of fabrication, which I don't want to. I collect these scrap metals from wherever and however possible."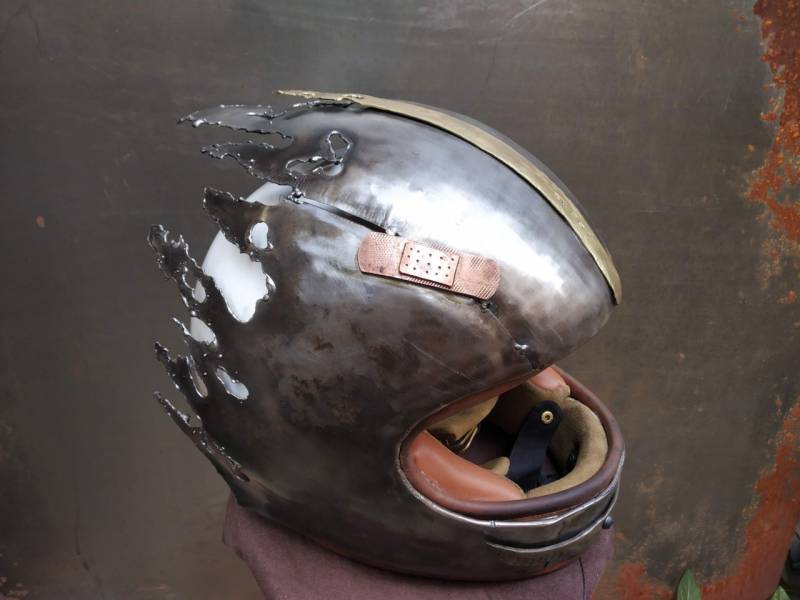 Syed learnt sculpting by taking up small projects and setting deadlines. He also learnt how to mould and change the shape of the metal. Syed has even created some instruments that the talented artist needed for moulding the metal. "I couldn't find a few materials that I needed, so I figured out a way of creating it by myself," he said. One such instrument is the metal heating device that he needs to shape the metal.
Syed never aimed to sell his products, as all of this started as a hobby. However, after becoming active on Instagram, people began approaching him, and that's how he got into selling his artworks. However, his sale doesn't inspire his art. He only takes up designs that he likes, and then later sculpts it using scrap metals.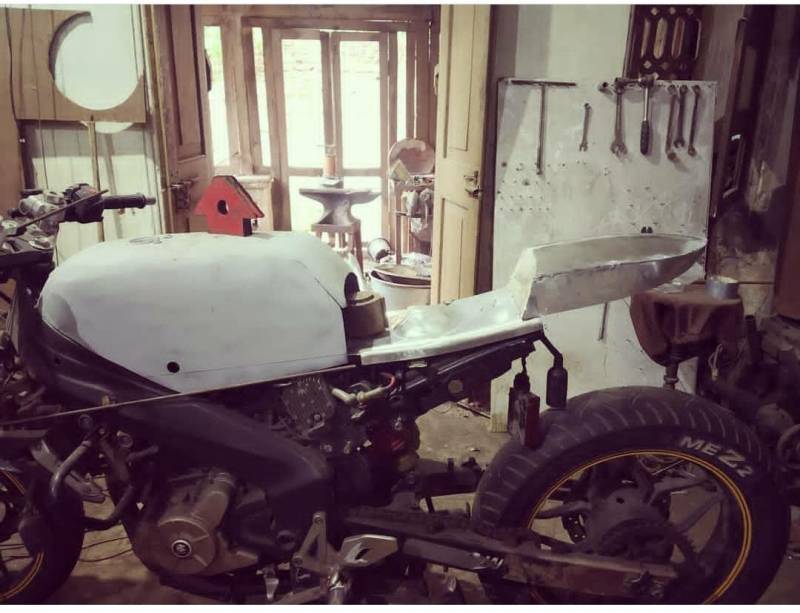 Currently, he is working on a bike and is trying to modify its body. The motorcycle has occupied almost a year of his life. He has posted a picture of the motorcycle, detailing how he wants the body designed. The duration of Syed's work depends on the size and complexity of his work. He makes knives out of metals, and that takes him only half a day.
Apart from the bike, one of his biggest completed projects is a life-sized peacock, which he made using various types of scraps, spoons, iron nail, a metal body of a bike. However, unlike many artists, he is not private about his work. He wishes to share it with others. Syed is teaching his art to others. He aims to set up a workshop where fellow artists can learn and practice the metal sculpting.