Vijayawada: The Andhra Pradesh police have detained two men on the suspicion that they flew a camera drone above the residence of the TD chief and former chief minister N. Chandrababu Naidu's at Undavalli in Guntur on Friday.
It was reported that the duo was trying to record the flood-levels in the River Krishna. After receiving information from Mr Naidu's security personnel about the visual of Mr Naidu's house being taken by a drone, local police rushed.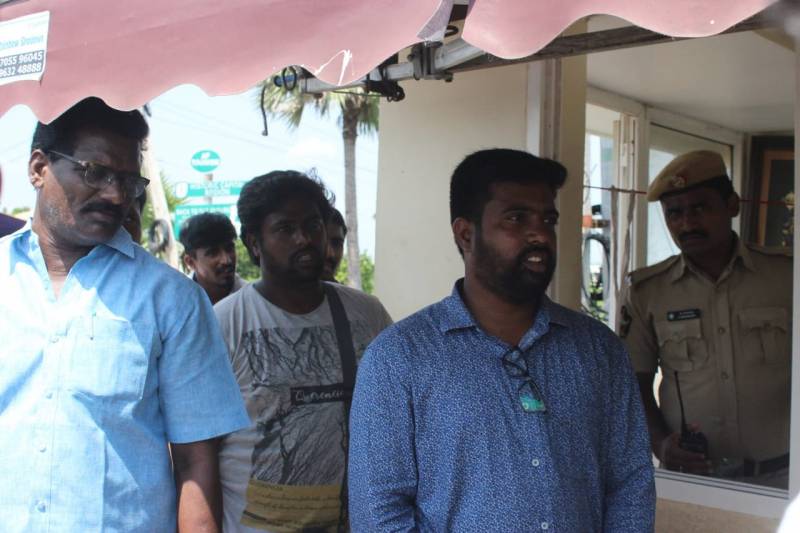 This comes a day after the High Court's verdict to strengthen the security of the former CM. Meanwhile, TD leaders and Mr Chandrababu Naidu's son Nara Lokesh expressed anger and shock over the use of drone cameras above the residence of the TD chief.
Slamming AP CM Y.S. Jagan Mohan Reddy, Mr Lokesh questioned the CM asking whether he sent his men to give a threat to Mr Naidu before he leaves to the USA. Mr Jagan Mohan Reddy is scheduled to visit the US from August 17 to 22.
Taking to Twitter Mr Lokesh said, "@ysjagan, Did you order your men to give a threat CBN before you leave to the USA? How can drones fly on an ex-CM's house without permission? Why did the men who flew drones told your name? What is hidden in the drone box? (sic)."
Expressing anger over the incident TD leader Avinash Devineni said, "Two unidentified people who tried to fly drones over the house of Mr Chandrababu in Lingamaneni were blocked this morning."
.@ysjagan గారూ! అమెరికాకు వెళ్తూ చంద్రబాబుగారికి ప్రాణహాని కలిగించమని మీ వాళ్ళకు ప్లాన్ ఇచ్చి వెళ్ళారా? జెడ్ ప్లస్ క్యాటగిరీ భద్రత కలిగిన మాజీ ముఖ్యమంత్రి ఇంటిపై అనుమతి లేకుండా డ్రోన్లు ఎందుకు ఎగిరాయి? డ్రోన్ తో ఉన్న బాక్సులో ఏముంది? వాళ్ళు మీ పేరెందుకు చెప్పారు?#CBNSafetyAtRisk pic.twitter.com/vbLEntCUpn

— Lokesh Nara (@naralokesh) August 16, 2019
Clearing the incident Andhra Pradesh DGP Goutam Sawang told Newsmeter, "We have verified that the irrigation department as part of the disaster management group deployed several drones to check the flood levels across the river bank. One of the drones came near the residence of the former CM's house which is close to the River Krishna resulting in TD workers reacting and alleging that there is a treat to the former CM."
He added, "Security personnel with the former CM informed the local police who verified the incident and handed over the two men, but the TD workers tried obstructing the police stating that these men are trying to take visuals of the CM's residence. The irrigation department will soon release a statement."