Hyderabad: Tension prevailed at LB Nagar after TSRTC JAC co-convener Raji Reddy who went on indefinite hunger strike and several other striking women conductors were taken in custody by the police.
Smarter from the near-violent Million March experience in Hyderabad a week ago, the once bitten, twice shy police have upped the security apparatus at almost all corners of the State, including here, in response to the bus roko call given by TSRTC employee unions on Saturday.
Prohibitory orders have been clamped at all bus depots in the State, covering a radius of 500 metres near every depot.
However, with the employees remaining adamant about going ahead with the protests, several leaders have been rounded up in different parts of the State as a preventive measure.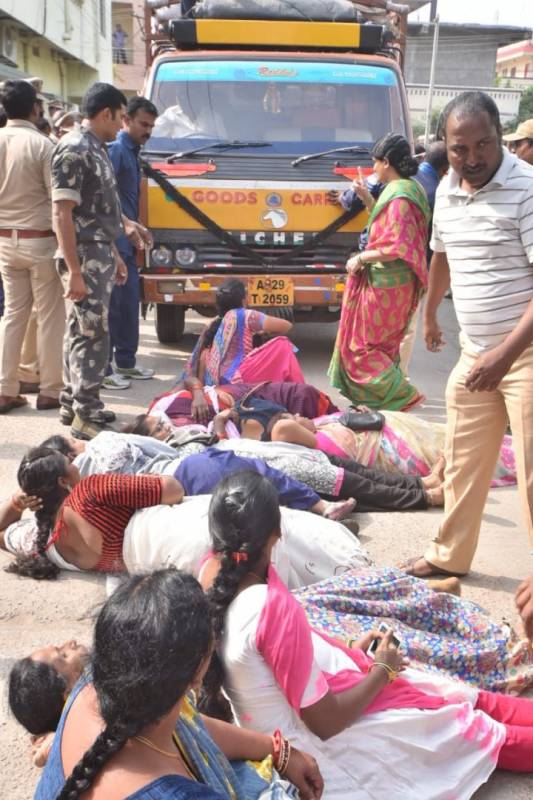 Even as they were under house arrests, the determined employees and their supporters did not let go of sloganeering that ranged from 'police go back' to 'vaddura naayana KCR palana (We do not need KCR rule)'.
Meanwhile, plain-clothed policemen, out on mufti duty, took positions near the apartment where JAC co-convenor Raji Reddy resides.
Visuals captured on CC TV cameras at the apartment show the men entering the premises as early as 2.15 am on Saturday and knocking on the doors of the apartment. Most of them were loitering in the corridors till 5 am.
Quite expectedly, this caused inconvenience and discomfort to those staying in other apartments of the building to the point that most missed out on their sleep.
The vigil ended the moment armed parties were deployed at the apartment by morning. All lanes leading to the building were barricaded and entry of vehicles restricted, and allowed only after a thorough frisking.
Amid stiff resistance from employees, Raji Reddy was finally arrested from his residence and taken into police custody.
JAC convenor Ashwathama Reddy, who was also not allowed to step out of his house, started his protest from inside. A large number of women employees arrived at his home at LB Nagar. As he began the protest, they formed a human chain around him, to prevent police from reaching the house.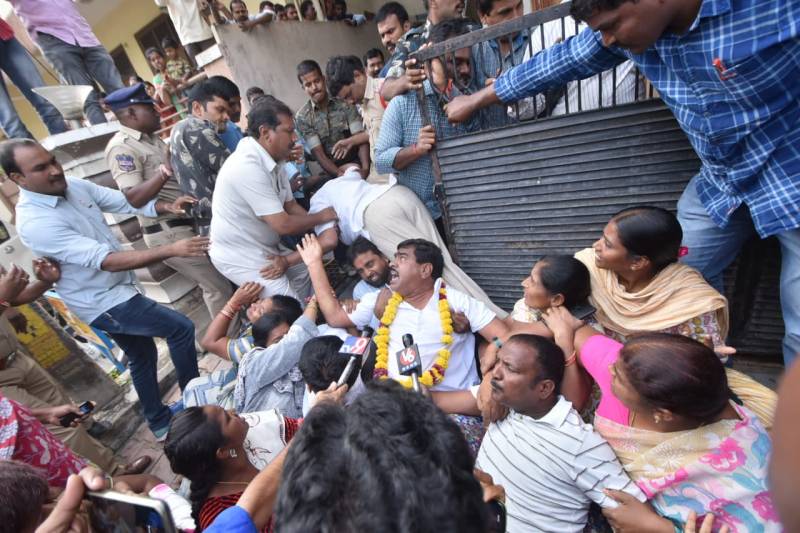 Mr Reddy reiterated that despite the police highhandedness and government's adamant attitude, protests would continue for as long as the administration remains silent.
In a shocking development, women protestors were detained even without the presence of women police.