Jagtial's doctor-turned-MLA treats COVID patient's fractured leg after hospitals deny treatment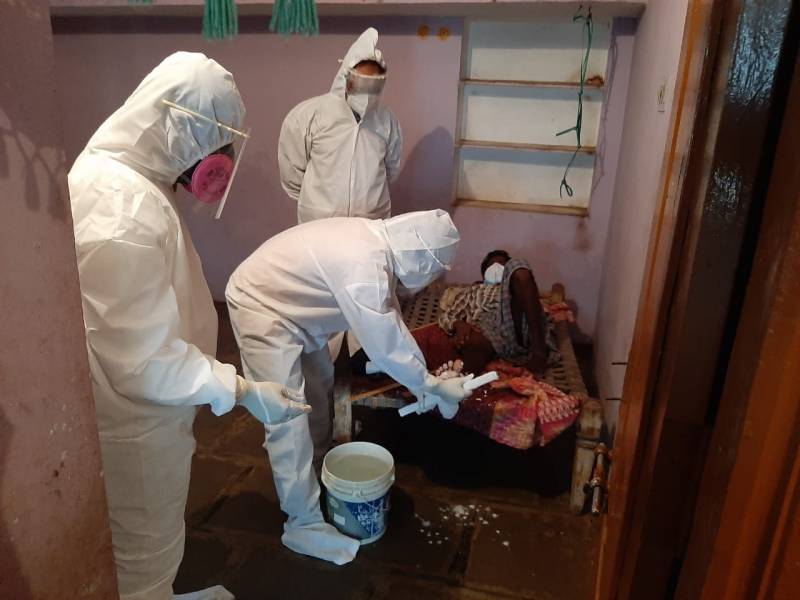 Karimnagar: The Jagtial MLA, Dr. Sanjay Kumar, came to the rescue of a 42-year-old COVID-positive man who injured himself in an accident and treated his injuries after he was denied admission by the hospitals.
Shankar Goud, a resident of Anthargam village in Jagtial district, was working on his farm when he slipped and fell into a well. He received injuries to his head and also fractured his leg. First, he was admitted to the Chalmeda Anand Rao Institute of Medical Sciences where he tested positive for the coronavirus. However, he was discharged from the hospital without receiving any treatment.
After hospitals in the region refused to admit him as he was COVID-positive, the man's relatives and the sarpanch of Anthargam village, Bongiri Narayana, reached out to the Jagtial MLA, who is also an ophthalmologist, for help.
Dr. Sanjay Kumar decided to treat Shankar who was kept in isolation at his home and was not receiving any help. He was screaming in pain because of his untreated fracture and head injury, said the sarpanch.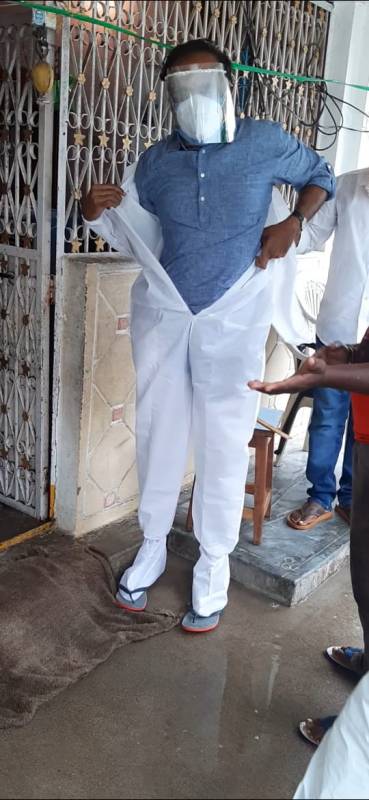 The MLA told NewsMeter, "Shankar was initially admitted to a private hospital in Karimnagar. After he tested positive for COVID-19, the doctors refused to perform surgery on him. I requested a few local doctors but many were hesitant. I decided that since I am representing these people, I have to solve their problems, too."
Dr. Kumar examined Shankar's head injury and found that one of his eyes was troubling him following the accident. He was suffering from third nerve palsy which meant one of his eyelids was completely closed. The MLA-doctor referred him for further treatment. Meanwhile, Dr. Kumar, with the help of another doctor, treated Shankar's fractured leg and plastered it.
Narayana, the sarpanch of Anthargam, said, "Every day we go around the village inquiring about the well-being of the people. There are nine COVID-positive cases in my village. We visit the patients every day and give them fruits as most of them have been abandoned by their families due to fear of infection. Shankar was one of those patients and he was in a terrible state."
He added, "Shankar told me that he was dying and had no energy left. We requested all nearby hospitals for help but none came forward. We approached the MLA hoping he might send some help. We never expected him to come and treat Shankar. We are surprised by his actions and are grateful for his help."