Hyderabad: The Kamineni junction (RHS ) flyover and a vehicle underpass at LB nagar junction, will be thrown open to public on May 28th (Thursday), informed Minister for Municipal Administration K. T Rama Rao.
As part of the Strategic Road Development Plan (SRDP), the Greater Hyderabad Municipal Corporation (GHMC) authorities are constructing multilevel /grade seperators at LB nagar junction at a cost of Rs 448 Crore. While the flyover at Kamineni, is of 940 m length and viaduct of 380 m. It was built at the cost of Rs 43 crores.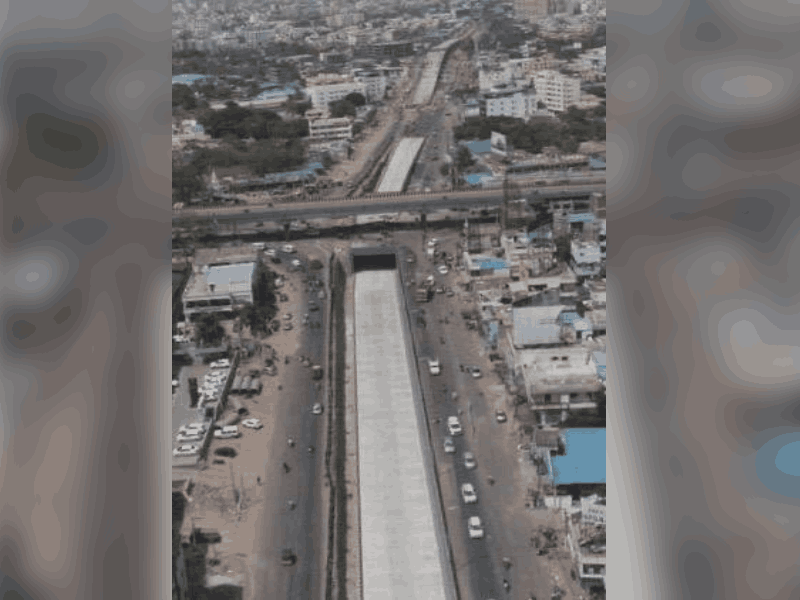 The flyover is envisaged to provide free flow of traffic from Secunderabad to Owisi & Srisailam road. "Kamineni LHS Flyover was already completed and in operation. Once RHS flyover opens, this junction will be conflict free for thru traffic on ring road. This will save travel time. Hence savings in vehicle operation costs like fuel and reduction in pollution' said a GHMC official.
While the LB nagar Vehicle underpass will be open to traffic beginning May 28th. The passage of length 519 meters has been built with the cost of Rs 14 crore. "This will provide free flow of Inner ring road traffic from Owisi & Srisailam to Secunderabad' added the officer.