Hyderabad: Laughter, giggles and words like photos and selfies. If the air around you is ringing with these sounds, you're bound to be inside the Kandlakoya Oxygen Park on NH-44 near Medchal in Hyderabad.
Spread over 76 acres, the green lung is a welcome escape for Hyderabadis otherwise caught in the frenzied pace of city life. Ever since its inauguration on March 21, 2018, the park has become the first choice for families keen to spend some quality time, especially on weekends and during festive seasons.
The foliage here is unusually thick, creating the impression for visitors that they are deep in the middle of a jungle. Park authorities say it's the result of Miyawaki plantation, a technique that aims at 10 times faster growth and 30X denser forests. They grow nearly 2,000 plants in a space of half-acre keeping a distance of half a metre between two plants.
The eco-friendly initiative is equally pocket-friendly. Tickets are priced at Rs 20 each for adults and Rs 15 for kids. It has a walk-in aviary for bird-lovers.
Among its bigger attractions are the Devil tree, Zipline and the Butterfly selfie point. An adventurous experience for kids as they slide through just for Rs 50 per head. The Butterfly selfie point, as the name suggests, is a fancy spot for children and elders to click pictures.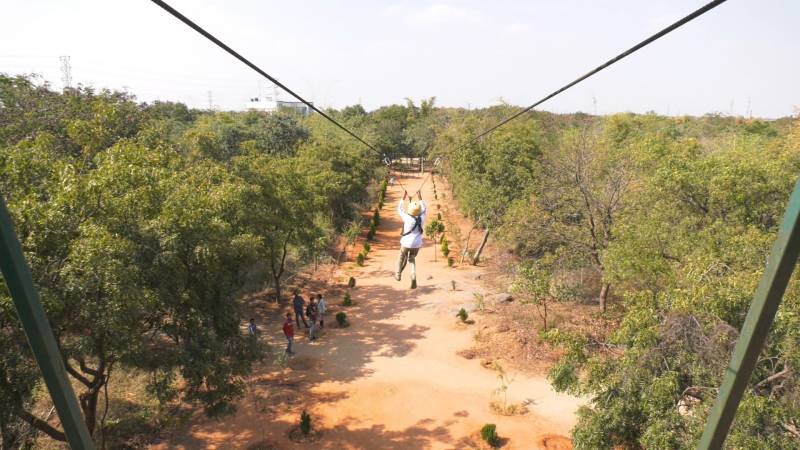 The open Nature classrooms are literally a class apart as they provide a fresh perspective to teaching. Here the seats are designed in the form of tree branches. Contrary to its name, the Devil tree is endeared by most visitors who capture it in their cameras and mobile phones.
Next comes the Tamarind Picnic area, a place where families can sit under the shade of a lot of tamarind trees and enjoy lunch with their near and dear ones. The spot has swings installed for children to ensure they have fun and laughter as they enjoy their food.
Kandlakoya Oxygen Park has more unique sights and offerings. It has a Medicinal Plants garden that has plants like Insulin, Lemongrass, Aloe Vera and Ajowan. There is also a Butterfly Rainbow garden to attract butterflies. The name Rainbow because it has seven colours.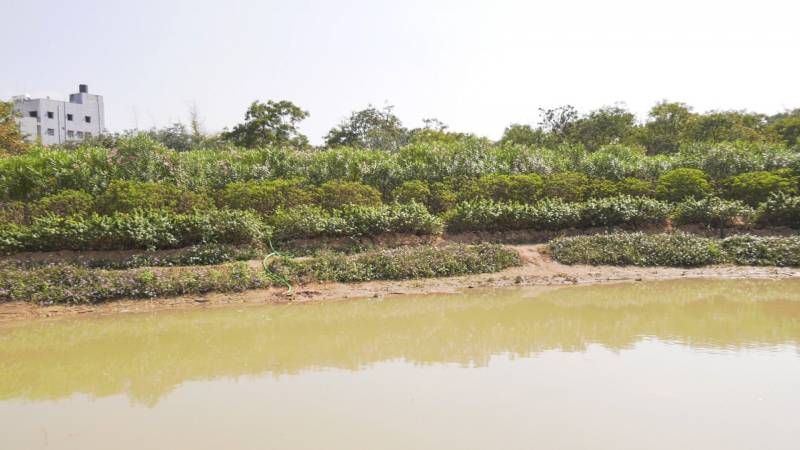 The aviary is the latest addition to the park. It was inaugurated in July 2019. It is connected through a 200-metre-long canopy walk from the park. It delights bird-lovers with its collection of species like the Blue Gold Macaw, Jenday Conure, Sun Conures, Silver Pheasant, Green Conure, Rainbow Lorikeet and White Cockatiel.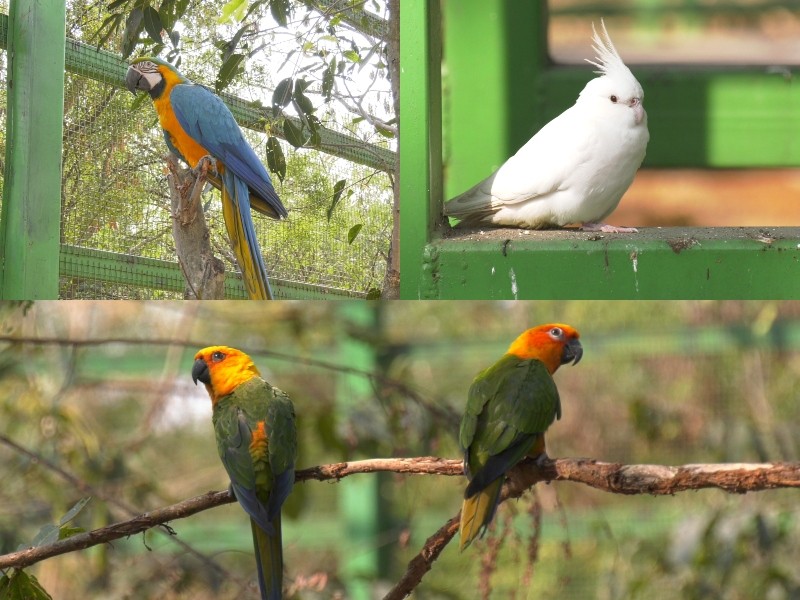 It also has a Yoga shed where those coming for a morning walk or to exercise can perform yoga and start their day on a wonderful note.
Visitors to Kandlakoya Oxygen Park have a few suggestions. They wish the park to have proper drinking water facilities, a canteen and a playing area for children.