Hyderabad: The mosque in Kupwara district of Kashmir region- J&K began the chilling announcement "Tchaliv, Raliv, Galiv (leave, convert, die or you will be killed ) on the late evening of January 19, 1990. This day the Kashmiri pandits were wiped off from the valley, as claimed. Bharat Bushan Dhar, a Kashmiri Hindu called it a black day as it snatched an integral part of everyone who witnessed the mass exodus.
Bharat and his wife, like other 250 Kashmiri families moved to Hyderabad and made the city home. Thirty years later, they look back to this day (referring to January 19) and live with a hope to return to the valley, with the abrogation of article 370 and its stem 35 A in the backdrop.
Also known as Sarawat brahmins, the community holds a history of over 5000 years, as claimed. While the exodus didn't happen on a single day but over seven incidents, Bharat said it began in 1389 and ended in 1989-1990.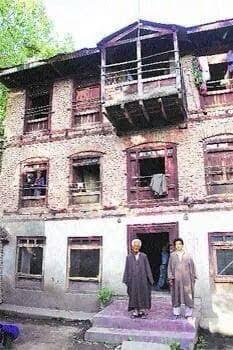 "Armed men entered the house of Tikalal Taploo, a pandit and killed him in September 1989. He was cremated armed men pelted stones. From this very day, the community saw a downfall with zero help from then Farooq Abdullah's government. A month later, few other prominent leaders were killed among them was Judge Neekanth Ganjoo (rtd). I remember, his body was laid on the road and no one came forward to claim it, out of fear. There were persistent threats; a local Urdu daily carried a message from a radicalised group asking pandits to leave .' Bharat recalled.
Close to a decade old, Bharat's parents pushed him along with 11 families into a single truck and drove out to safety from Kupwara. He says his house which had his grandfather's picture, was burnt, their apple, walnut and rice farms were grabbed.
Several Kashmiri pandits houses were ran-sacked and captured, besides burning them down
Eleven pandit families who survived that biting cold winter night from a single village, as their houses were looted and burnt encountered attackers shouted slogans like "Kashmir ko Azadi chahiye,- Koyi Hindu nahi rehna chahiye, Kashmir chod do" said Vinod Bhan, a Kashmiri who had an equally distressing story to share.
Vinod's ancestral three-storeyed house in Anantnag in South Kashmir was captured by the militants as it had a 2 km radius view that could help spot of possible attackers. He explained, "We were reduced to 12-13 Hindu families in the village, my father first asked the females of the house to move out including my aged-old grand-mother with a male companion. There was zero administration. We left back our winter -stock, a walnut orchard and a legacy. Like thieves, we left in the mid-night trying to run away from their eye. I turned back to see my house my home was ransacked. Militants captured my house on a hilltop in a village, one of the half Km away Anantnag house as it had a radar( view) of 2 km'.
The community claimed their neighbours who they spent a childhood with, turned mute spectators.
Anju Dhar who once lived in Srinagar said the horror acceded from the villages to the city. "I was a kid then ( 1989), but there was a behavioural change among children as well. We, as small as 8-10 began fighting over India -Pakistan. We were hardly 9 Hindu families then, when armed men broke our doors and windows, shouting we are not going to spare you. No one responded from the administration. On January 19, a burning bottle covered with cloth was flung into our house, while we were having dinner, luckily we escape. In the backdrop there were announcements from the mosque, ordering us to leave. The slogan asked the women to leave their husband if they intend to stay back. It was a dreadful Friday night; the roads will be crowded with armed men.
The community lost five Shivaratris, one of the most significant festival post the exodus. Said Our biggest festival- last for four days, but that year, the Kashmiri Hindus could not perform aarti or blow the shankh as they were all in Jammu.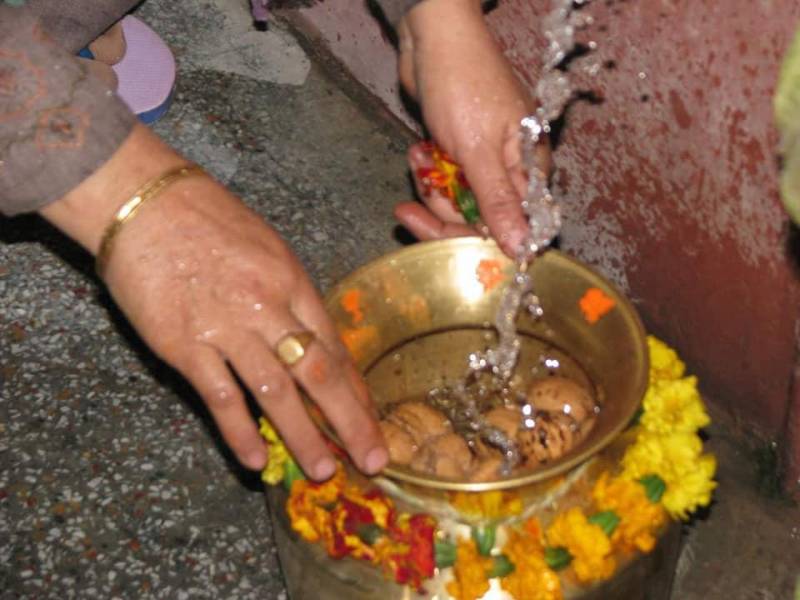 We shouted India India but none came to our rescue us
I K Pandit, who was an adult then blamed the administration for back-door support to the militants. Sharing his agony with the NewsMeter, he said, My father served in J & K police, and towards January 19 he was house arrested because his name was appearing in the hit-list. Temples in Anantnag, Gautam nag, were burnt down. I remembered this incident, my cousin on a tonga with another Hindu and were near to Anantnag when the Tonga driver said pandit Ji get down, the mob heard the name pandit and lashed on then — owing to curfew I had to stay back in the factory where I worked. My cousin suffered a knee fracture.
Krishna Pandit says his neighbours asked them to take to the streets to escape the militants.. 'We also found names pasted on the house walls. We expected the V. P Singh led central government to come to our rescue while we shouted 'India, India' but all that we could hear is Chatahai hai Azadi, Azadi ka Matlab La-la – Allah', 'Hum kya Chatahai hai Nizami Mustafa', he said with a teary eye.
Those who escape the attack died due to Snake and Scorpion bites living in open tents in Jammu. Many could not cope with the climatic conditions since they were accustomed to minus degrees. Many Kashmiris suffered from sunstroke, they said.
Second generation Kashmir Pandits hope to get back their lost childhood
Shreeya Bhat, an IT professional working in Hyderabad, recalls her mother telling her that during her(referring to senior Bhat ) graduation days, money and gold were always stored in her dress so that, they could manage to escape in crucial times. "In 2012, as a family, we visited Kashmir. My grandfathers burnt down house saw several seasons by then. I categorically remember the hotel manager telling my dad, "If you have come as a tourist, enjoy your vacation. But if you want to settle down, leave Kashmir the next day, the situation is bad here'. This was a decade after the exodus, she fumed.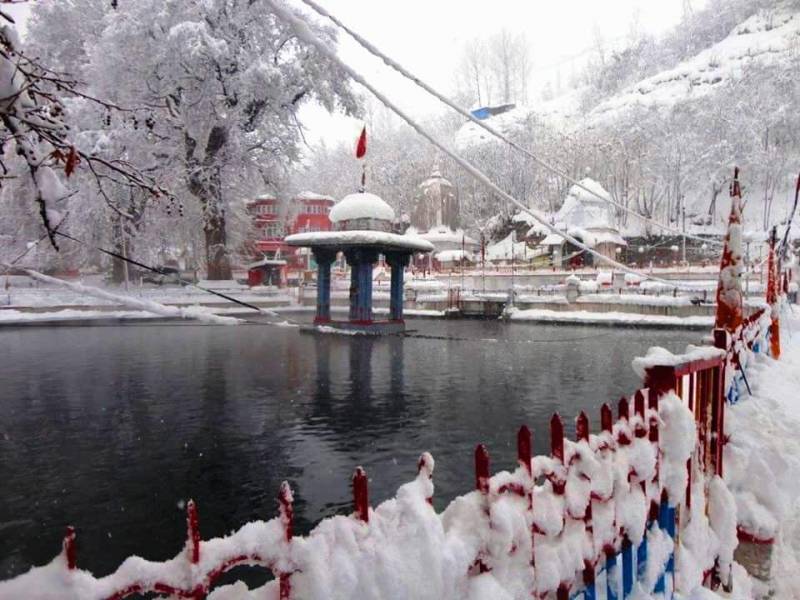 The Kashmiri families in Hyderabad appeal to the government to create a safe environment for them to visit their birthplace.