Hyderabad: Reacting to the latest incident of a dog dying at Pragathi Bhavan and subsequent criminal case filed against the veterinarian concerned, the Telangana chapter of BJP came down heavily on the TRS government. The saffron party said such incident was showing the irony of sorts in the Telangana state. The chief minister K Chandrashekhar Rao is neglecting the medical services as thousands of people are suffering from severe diseases such as Dengue, Malaria, Typhoid, said Mr K Krishna Saagar Rao, chief spokesperson at BJP-Telangana unit.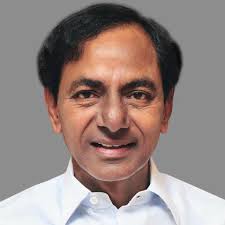 The 11-month-old dog Husky died soon after the veterinarian administered an injection at Pragathi Bhavan on September 11. The Hyderabad Police immediately responded to this and booked a case against the veterinary doctor. Haski, one of the nine pet dogs at Pragathi Bhavan, fell ill on September 10.
BJP feels the episode of Chief Minister KCR's dog dying in Pragathi Bhavan and a case being filed on the veterinarian promptly for negligence, is an irony of sorts in Telangana state.
"It's a cruel joke on the ongoing dengue deaths in Telangana, due to criminal negligence of KCR's government. If the Chief Minister had even half of the love shown on the pet dog, towards people, so many poor children wouldn't be dying of Dengue. It's sad that hundreds of poor children are not getting timely medical attention in the state and are dying for the past three weeks. The TRS government has been just a mute spectator. However, the CMO continues to be in denial and exhibit criminal apathy," said Mr Rao.
BJP has further raised a question of how many cases need to be filed against the chief minister KCR and his government for this unaccountable governance? How many cases need to be filed against the Health Minister Etela Rajender for not even accounting for hundreds of Dengue deaths and dengue fever cases? said, Mr Rao.