Hyderabad: Shivarampally Kendriya Vidyalaya principal has been accused of allegedly forcing 15 class VIII students to clean school toilet with hazardous chemicals. Reportedly, the children started expressing uneasiness caused by the chemical vapours.
Condemning this, Balala Hakkula Sangham has lodged a complained with Jt. Labour Commissioner to book the principal under the provisions of the Child Labour Prohibition Act. "The principal used these children as labourers in a hazardous job," the organisation
claimed.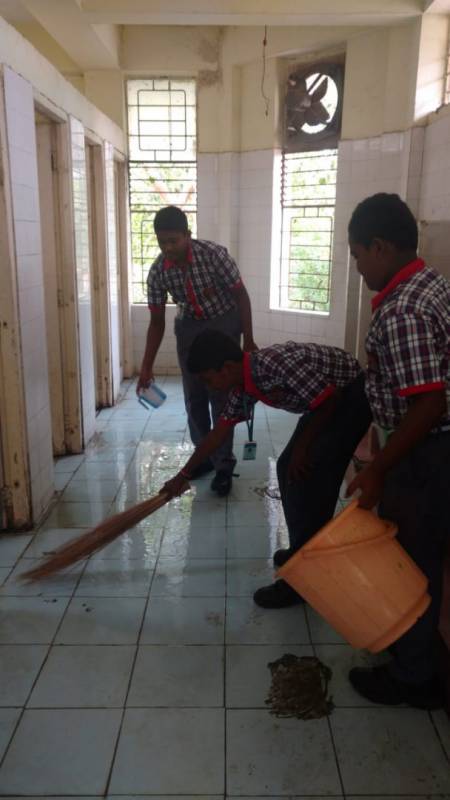 "This is not the first incident. Ever since the principal joined the school a year back, she has been forcing children from lower classes to clean school premises in the name of Swachh Bharat. However, the school has not taken any precautionary measures to ensure its students' safety. Children do sanitation works with their bare hands and without a face mask," said a parent, who chose to stay anonymous.
Balala Hakkula Sangham has also lodged a complaint with Kendriya Vidyalaya Sanghatan demanding the immediate removal of the principal from the service. "We earnestly request the authorities to book the principal under the provisions of Child Labour Prohibition act," said Achyuta Rao, President of Balala Hakkula Sangham.
"The case report has not reached us yet. Necessary action will be taken once it does," said K Saseendran, Asst Commissioner of Kendriya Vidyalaya Sangathan Regional Office Hyderabad.