Hyderabad: After several incidents of COVID patients running from pillar to post for a bed, the Telangana government released the number of availability across four government hospitals located in Hyderabad.
The state health department informed that, currently there are 1340 beds available in its hospitals for COVID patients. Hyderabad has total 2501 bed capacity in which only 1161 is occupied by the patients. Of the total, a high number of beds are available at Gandhi Hospital. This comes after 2078 were discharged on July 6th.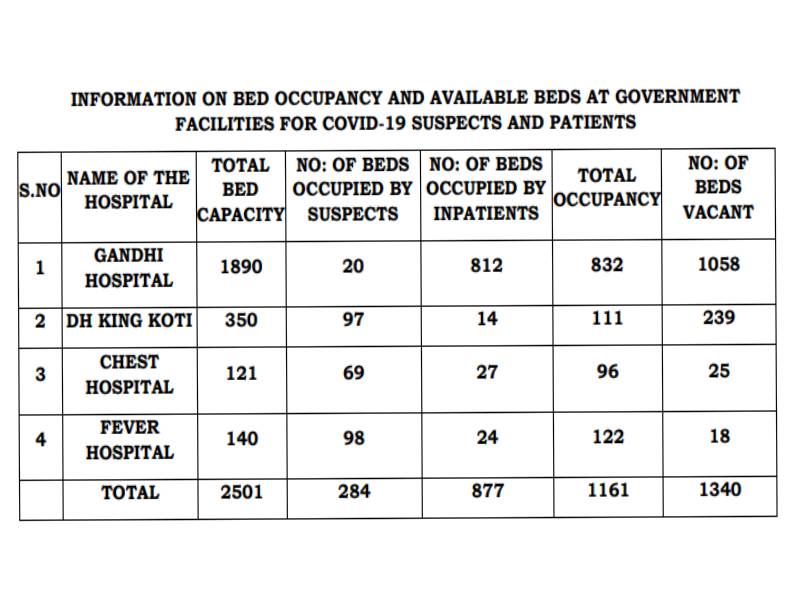 According to the government, 53 % of beds across Gandhi, King Koti, Chest and Fever hospital are currently vacant. Patients who have been tested COVID positive can approach the government hospital authorities for admission' a officer with the state health departments said.
Telangana on Monday reported 1831 new COVID positive cases, of the 6383 samples tested. The death toll climbed to 306. However the silver in the dark clouds was 2501 patients were discharged.