Hyderabad: The National Disaster Management Authority (NDMA) has extended the nationwide lockdown till 31 May as the third phase of the lockdown announced by Prime Minister Narendra Modi ended on 17 May.
The NDMA, in a statement, said, "Considering the fact that the lockdown measures need to be implemented for a further period in the country to contain the spread of COVID-19, NDMA in its excise powers under Section 6 (2) (i) of the Disaster Management Act 2005, directs the ministries, departments of government of India and state government and state authorities to continue the lockdown measures up to 31 May 2020."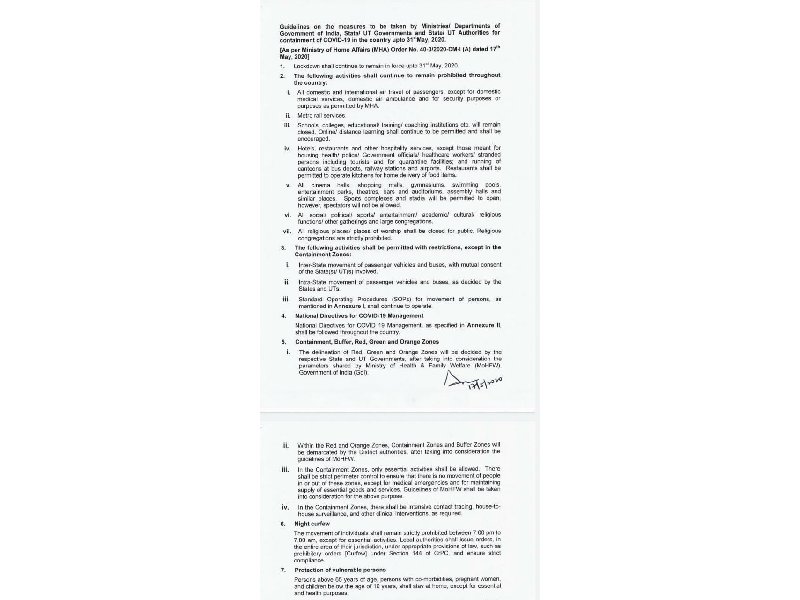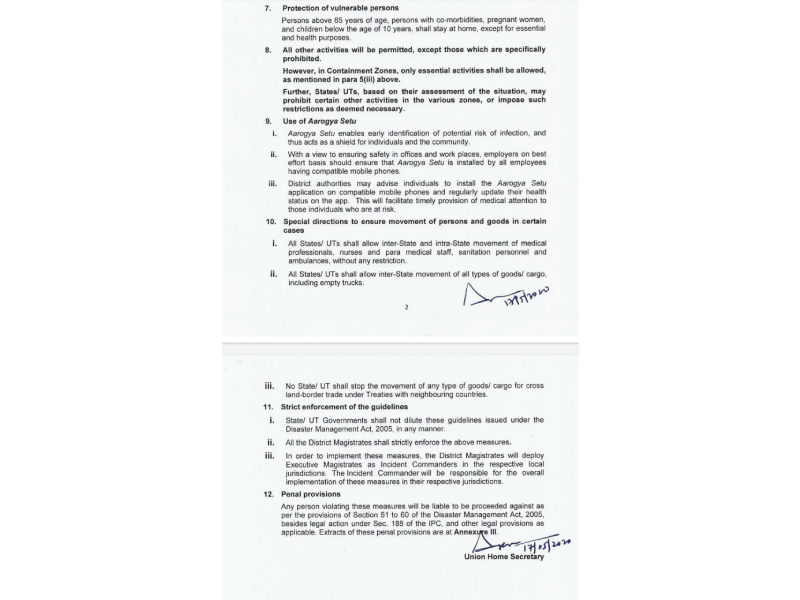 The National Executive Council will issue further guidelines regarding certain modifications in order to resume economic activities, it further said.
States like Maharashtra, Tamil Nadu, and Punjab had already extended their lockdown till 31 May even before the NDMA announcement. Telangana had extended the lockdown till 29 May, while Karnataka had extended its lockdown by two days, that is till 19 May.
Meanwhile, there have been no announcements regarding flight bookings.
Telangana government has said that automobile showrooms and AC shops will be reopened during the fourth phase of the lockdown. Further directions are awaited from the Central government