Lost a leg not will: Shaik Arshad, a Nandyal para athlete who has taken on every challenge down the road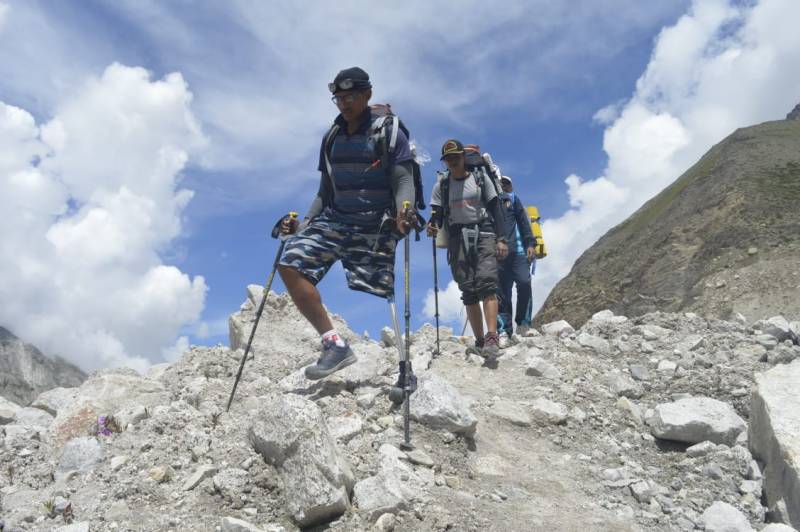 Hyderabad: Even when life threw significant challenges at him, Shaik Arshad accepted it and overcame it. His story will help you realise there is nothing in life that you can't do.
Imagine climbing a mountain in spite of being an above knee amputee. Shaik Arshad of Nandyal has turned this thought into a reality. He climbed Mount Bhagirathi II up to 18,000 ft back in September this year, alongside fellow mountaineer Aryavardhan. Arshad was selected to climb Mt Bhagirathi II at a BSF camp in Gujarat.
Having been playing different sports since 2002, Arshad first showed interest in Taekwondo, in which he won many medals in state and district levels. A green belt in Taekwondo, things didn't go as planned for this athlete.
In 2004, while class VII, Arshad was travelling with his family in an autorickshaw when another vehicle hit them. The accident severely damaged his left leg, which had to be operated four times. The doctors had warned that if anyone of the operation failed, his life would be in danger. At the end of it, the doctors amputated his leg.
However, this wasn't the end for the passionate youngster. A doctor from his village had once told him to pursue archery and continue sports while awarding him with a medal. Considering this, Arshad trained hard and learnt archery, for which he went on to win many state-level medals. A Kolkata-based coach came to teach him further, and he even practised at the Cherukuri Volga Archery Academy.
Arshad went on to participate in two junior nationals, two senior nationals, and three inter-university competitions. He stood fifth in the Asian Games trial at Delhi in 2014. He then stopped playing due to financial restrictions and started working at a hotel and as a receptionist in a hospital.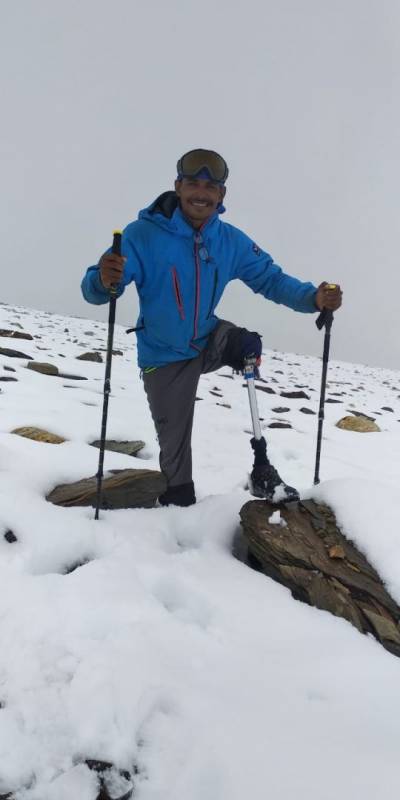 It didn't stop him either. Later, he gained interest in bodybuilding. He began to pursue this while working two jobs. Arshad became Mr Andhra, Mr Rayalseema, and Mr Simhapuri in the handicap category. He had also participated in three national-level competitions. Arshad has also participated in wheelchair fencing and won a silver medal in senior nationals. He again stopped playing sports to return to his job.
Soon after, a video uploaded by the Aditya Mehta Foundation changed his life once again. He applied to be a member and Arshad was later invited to Bengaluru to attend a seven-day BSF camp. He was given training in swimming, powerlifting, and badminton. He fared well in all sports, and he became a part of their foundation. The foundation gave him a Jaipur leg in the beginning and now a silicon leg.
In 2018, Arshad participated in the NSG marathon in Delhi and completed the 3km marathon for the first time in his life, as he was called from the organisation. He has also skied in Auli with his artificial leg. His coach then told him to remove the artificial limb and do it, as it will increase his self-confidence.
He was then called to Aditya Mehta Foundation in Hyderabad, was trained in hand cycling, and was selected to the hand-cycling team. He finished fourth in the Asian Championship in a hand-cycling event in Uzbekistan.
After dominating Mt Bhagirathi II, he adds that he is ready to take on Mt Everest in the future and make the nation proud. Speaking on the foundation, Arshad says, "The foundation has been helping us and has been providing us with everything. It is because of them that I have achieved this much today."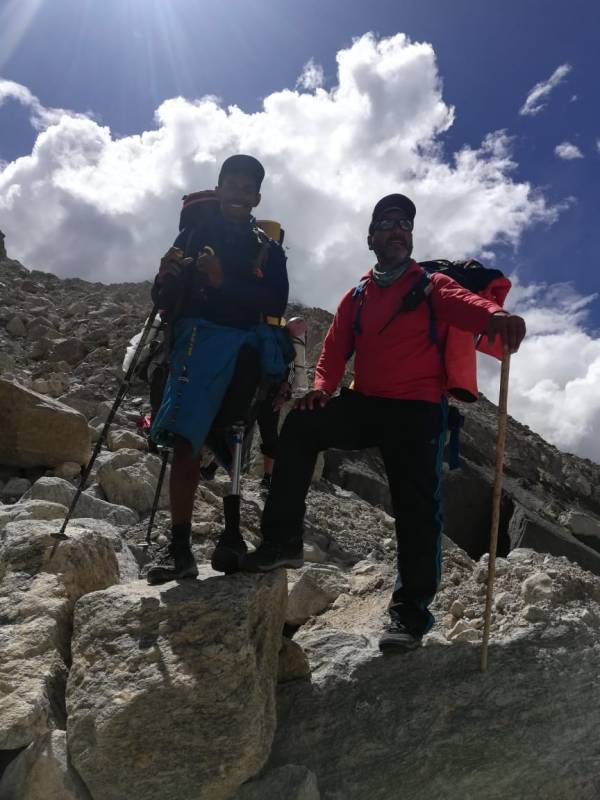 He adds, "I would like to tell all physically challenged individuals not to be scared and come out of their fears. Take up a sport and make yourself and the nation proud."
If anyone ever thinks that they don't have the resources to achieve what they want, one should always look up to people like Arshad. They have given us many reasons to be hopeful and motivated in life.