Mahanati boost to Telangana and Andhra weavers: Hyderabad based Gaurang Shah's designs win hearts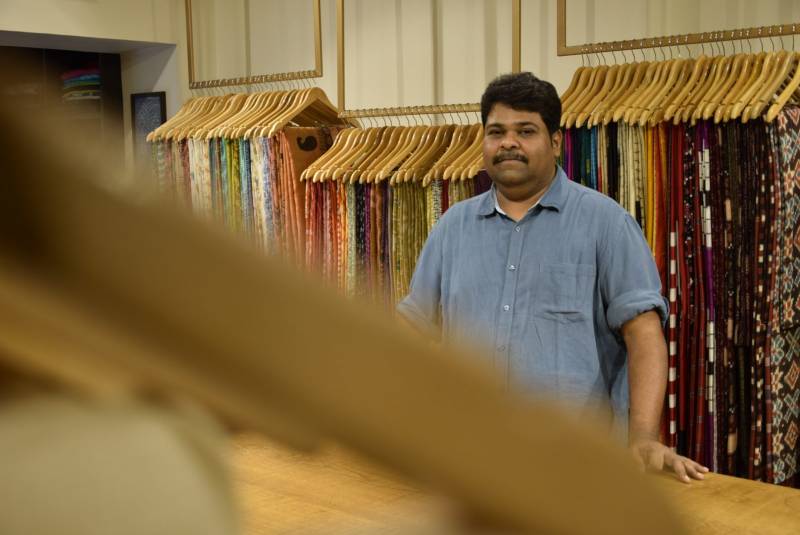 Gaurang Shah a Hyderabadi who won the National Award for Best Costume Designing alongside Indrakshi Pattanaik and Archana Rao for 'Mahanati' has made it big in the Film Industry with his debut itself. His designs had given a ray of hope to hundreds of struggling weavers in Andhra and Telangana and other States in the country as the award winning film bought their master weaver artisans work into limelight.
Gaurang who is a self-taught textile designer was roped in by the makers of "Mahanati" to design costumes for Keerthy Suresh who portrayed the Character of Legendary actress, Savitri. The film Mahanati is about the Legendary actress Savitri and her life from the 1940s to the 1980s.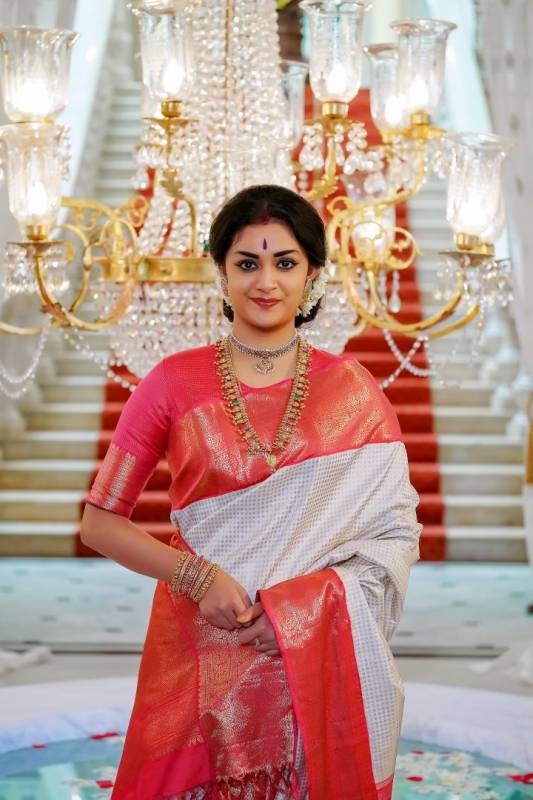 Gaurang works with over 700 weavers across the states of Andhra Pradesh, West Bengal, Maharashtra, Tamil Nadu, Uttar Pradesh and so on. The sarees that were worn by Keerthy Suresh in the film were designed by Gaurang and his team of weavers. All of the sarees were weaved at Telangana by the local weavers. Gaurang says it took more than 6 months of research, 100 artisans and 1.5 years of Work to study the weaves and textures to perfect the look, drape and fall from that era. The amount of hard work that has been put in to make sure the look of the great Savitri is recreated perfectly, the results were something surreal and nothing like ever before.
On being awarded the National Award for Best Costume Designing, Gaurang said – "I feel Ecstatic", it is an acknowledgment of the timeless appeal of our national textile heritage, handlooms, and traditional weaving art.
He also expressed his gratitude to the National Award Jury, the Filmmakers Swapna Dutt, Priyanka Dutt, and Nag Ashwin to showcase his abilities on the big screen. He also thanked the media for their continuous support in spreading the goodness and charm of handlooms to million people.
He was also happy for the fact that the love of handlooms and the appeal of traditional handlooms is growing, on-ramp, and even in classics like Mahanati.
He concluded by saying- "From Mangalgiri's and Kota's to heavy brocades, silks, organza's and handwoven satin's, chiffons the canvas a movie offers is big, for people to admire the beauty of Indian Handlooms and its majesty. I am happy that the handlooms got a deserving accolade.
For the weaving community it is a time to rejoice their artistry; recognition it receives through such platforms. Gaurang along with Indrakshi Pattnaik and Archana Rao won the Best Costume Design National Award 2019 for their work in Telugu Film Mahanati, a biopic on yesteryear legend Savitri."