Hyderabad: A major fire broke in the second floor of Tulips Apartments, Gagan Mahal, Domalguuda, in the early hours of Sunday due to an electric short circuit in the kitchen.
The fire quickly spread in the kitchen area which led to the blast of 3 cylinders kept in the kitchen.
Over six family members were present in the house at the time the fire broke out but luckily, no one was injured and the fire was put out by the fire safety personnel.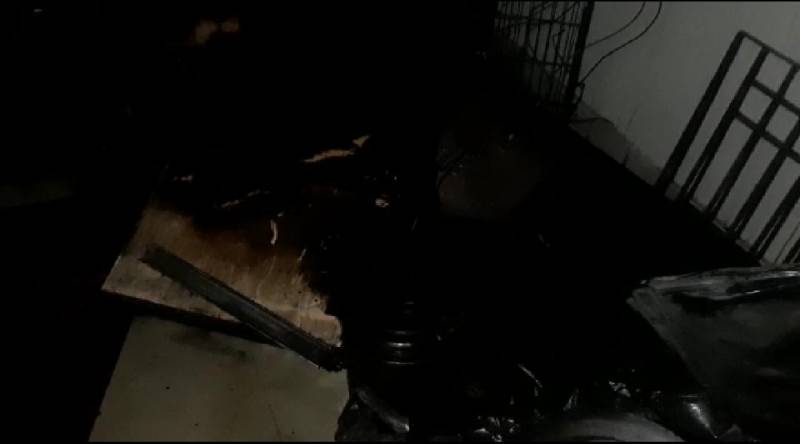 "We received a phone call at 8:15 am about the fire and immediately sent a two-wheeler to inspect the fire and douse it off. Soon the officials realised that the fire was major and a fire brigade was immediately pressed into service. By the time we reached the spot, two cylinders had already exploded and one blast occurred after we reached. There was another cylinder which had also had caught fire but our people put off the fire. The fire had spread from the second floor to the third floor and a TV set got burnt on the third floor," said G. Venkateshwar, fire station officer, Chikadpalli.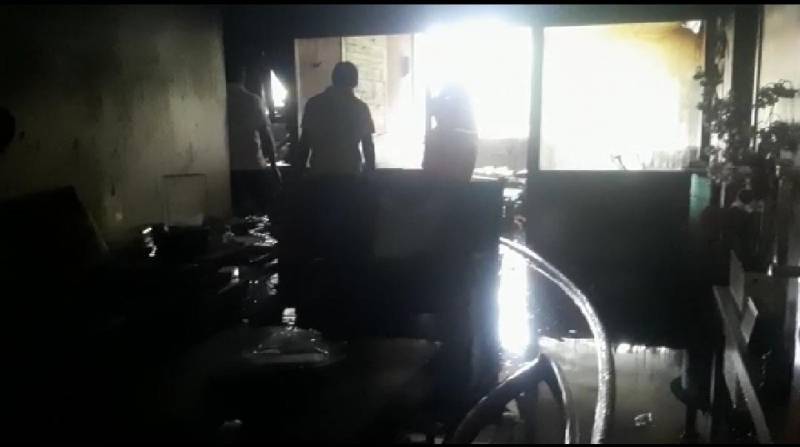 "The fire broke out in one Ranjit Singh's flat on the second floor of Tulips Apartments and no one was injured though it was a major fire. The family members had escaped before the fire spread to other rooms. We got the apartment vacated for safety reasons and fire officials are investigating into the cause of fire," added, SI Prem Kumar, Chikadpally.
The primary investigation revealed that the fire was caused due to short circuit, the kitchen was full of electrical appliances and it even had a refrigerator which is not supposed to be kept inside the kitchen room, as the electrical wiring and plugs sockets were not having that much capacity to support it. There were four cylinders also inside the kitchen which aggravated the fire after three of them exploded. Only one cylinder is advised to be kept in the kitchen," added G. Venkateshwar.