Hyderabad: After booking the security guards as well as the store manager of Star Supermarket for racially harassing two Manipuri students, Rachakonda police has gifted the students with rice and pulses on April 10th.
The two students, who hail from the north-eastern state, were denied entry after they were allegedly called 'foreigners' by the security guards. They were denied entry even after showing their Aadhaar cards. The students identified as Angam Weapon (24) and Kai Haokip (22) are pursuing their B.Tech in the St. Mary's Group of institutions.
The incident came to light after a friend of the boys posted a video of the incident on Twitter.
Jonah, who tweeted the video told Newsmeter, "The security staff sent the boys empty handed even after showing their Aadhaar cards. The staff at the store were not satisfied and insisted they take the permission of the manager who was not present at the store. The young boys cannot speak either English or Hindi authoritatively and might have felt intimidated by the response of the security guard."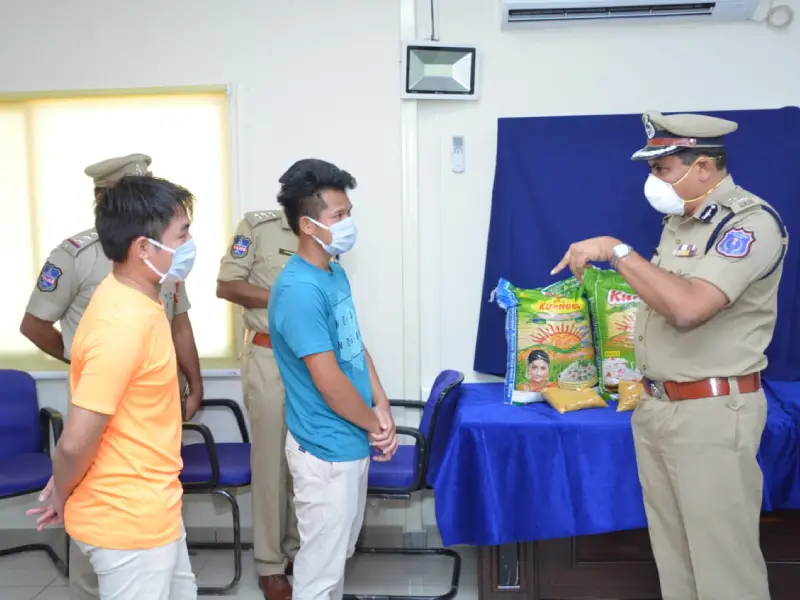 "What was more disheartening to us was the silence of the other customers. They could have stood up for us while we struggled to argue with the security. We would have reacted if something of similar nature had happened in our state. Why should we be proving our citizenship to buy basic necessities?" Mr Angam asks.
Racial discrimination against those belonging to the North East has become rampant in the wake of the Coronavirus pandemic. A few days back, Leemi Keche, a woman journalist who works for an English daily in Hyderabad, was called 'Coronavirus' in public while she was on her way to a medical shop.