Hyderabad: The Durgam Cheruvu bridge, billed as India's longest span concrete deck extradosed cable-stayed bridge, was thrown open for the public on September 25 by the minister for municipal administration and urban development (MAUD) K.T. Rama Rao.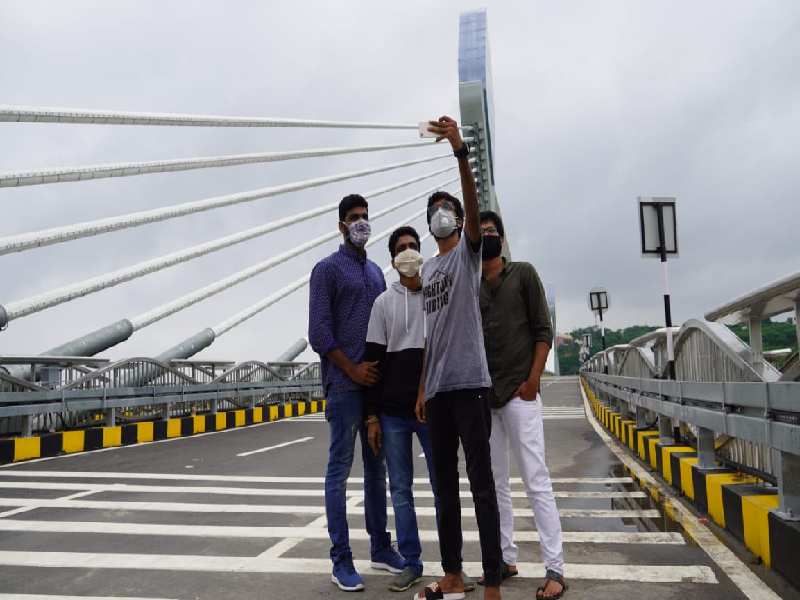 The 233-mt bridge built at a cost of Rs 184 crore will reduce the distance between Road No. 45 in Jubilee Hills to Mind Space and Gachibowli by 2 km.
Durgam Cheruvu is originally said to be spread in 150 acres and built between 1518 and 1687 by the Qutub Shahi kings to cater to the drinking water needs of the residents of Golconda Fort, according to historian Mohammed Safiullah. In the 90s, the then AP tourism department took up works to develop Durgam Cheruvu as a picnic spot.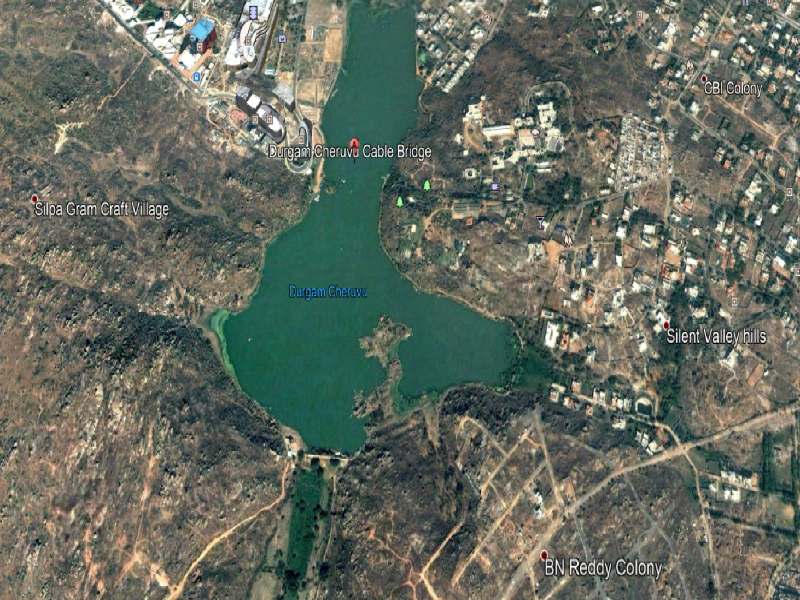 Durgam Cheruvu: 2003
By early 2000, people, along with their families, began flocking at the lake to spend their evenings sitting on the rocks nearby the lake while a few others enjoyed fishing in the lake water.
In 2017, the city witnessed a spike in the number of cars which in turn, led to increased traffic and commuting on the Jubilee Hills-Madhapur stretch took 40-60 minutes while it took only 30 minutes earlier.
Then the government of Telangana put forward the proposal of the bridge through Durgam Cheruvu to ease traffic in the area and cut down commuting time to 10 minutes from the usual 40-60 minutes.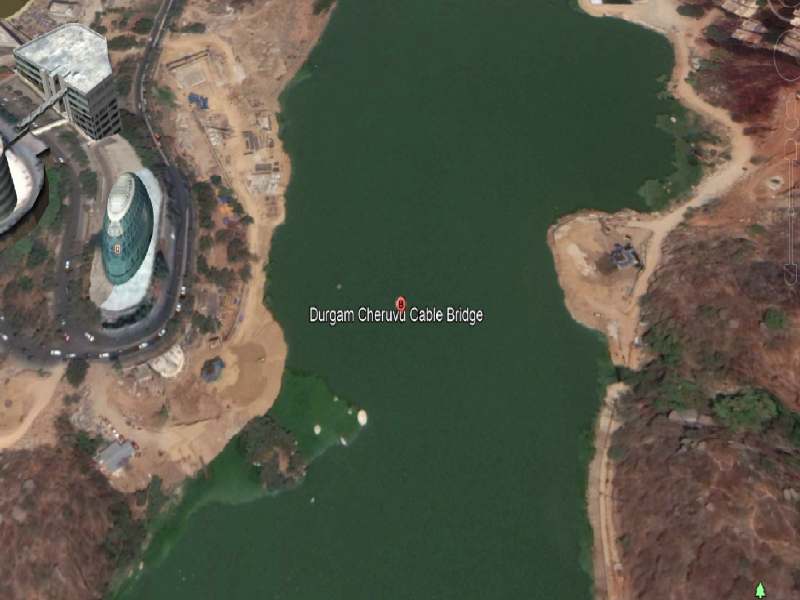 Durgam Cheruvu: January 2019 when the foundation of the bridge started to get laid
The works of the cable bridge were launched in 2017 and finished by March 2020.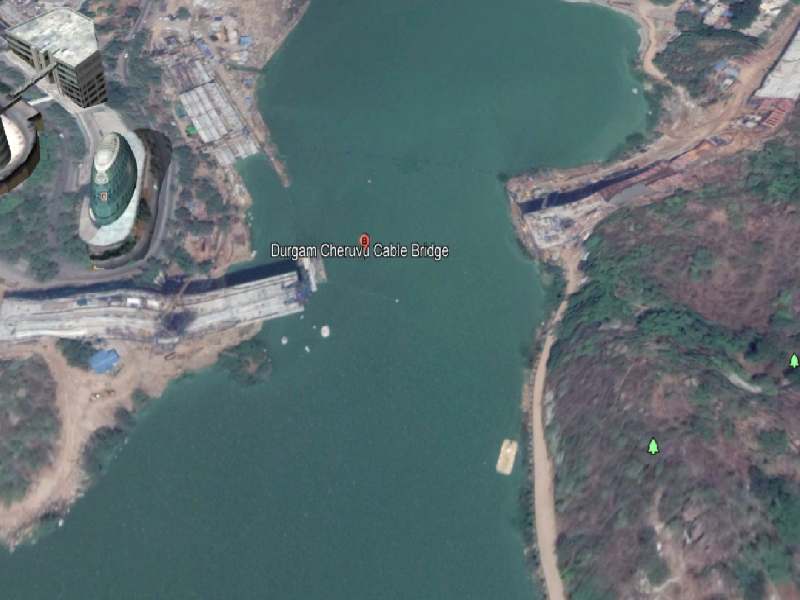 Durgam Cheruvu: In the midst of Construction
The 1,740-m-long and 16.60-m-wide elevated corridor constructed along with a footpath for the pedestrian.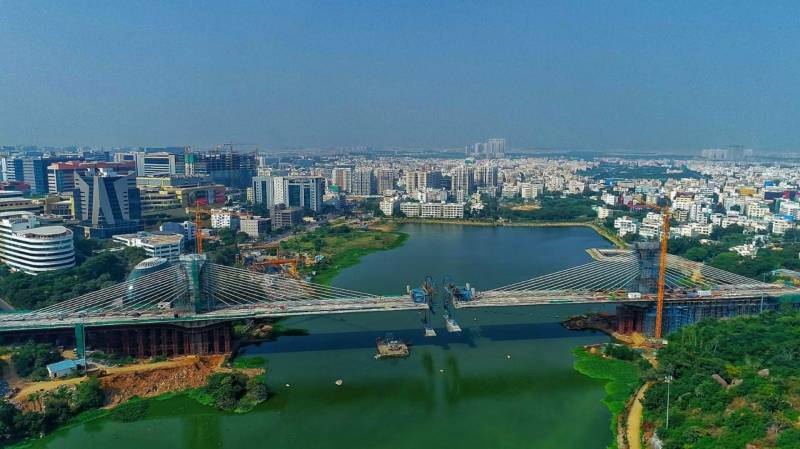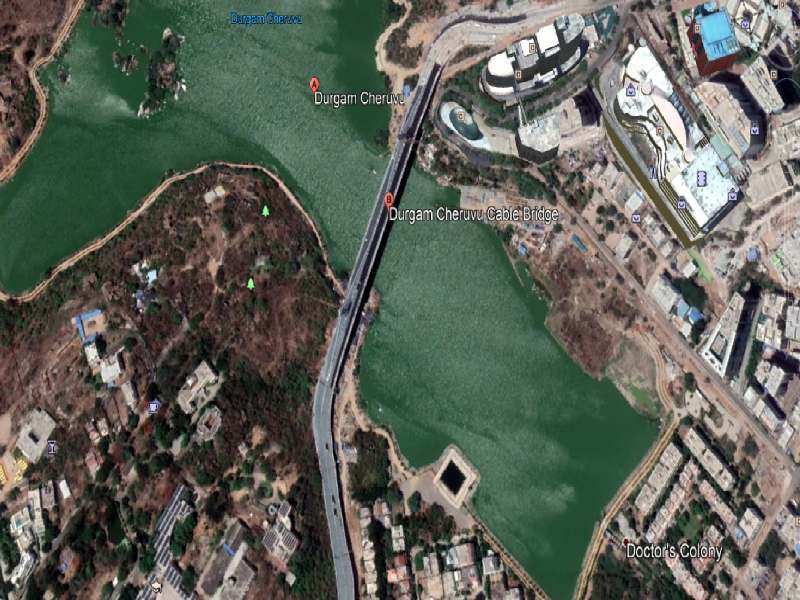 Durgam Cheruvu: After 309.8m solid ramp was put with the help of the cable
The approach viaduct and solid ramps are 309.8 m long with 1.8 m wide footpaths on both the sides.
As much as 26,600 cubic metres of concrete, 4,800 tonnes of steel and 287 tonnes of stay-cables were used in its construction.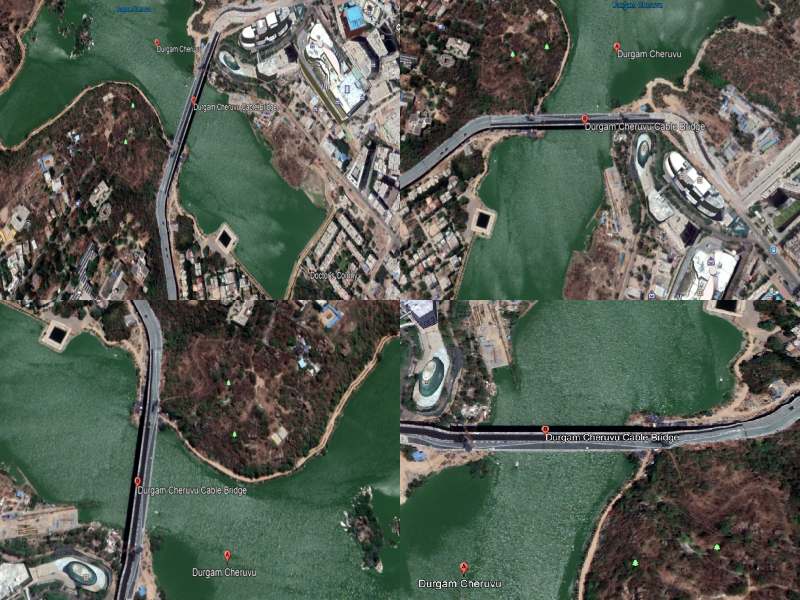 Durgam Cheruvu bridge from all four directions
The Durgam Chervvu bridge, which took three years to build, is part of the strategic road development plan taken up at an outlay of about Rs. 29,695 crores to comprehensively solve traffic problems in the twin cities.