Chennai: Two masked men broke into a famous jewellery showroom at Chathiram bus stand in Trichy in Tamil Nadu on Wednesday and stole ornaments worth several crores. Lalithaa jeweller's staff opened the shop at 9 am as usual to find a hole in the wall, and the valuables were missing.
Following which, they filed a police complaint and a special team was formed to trace the culprits. Preliminary investigations revealed that the gang had managed to drill a 12x12 hole in the backside of the shop and looted close to 25 kilogrammes of gold and diamond ornaments from the ground floor of the store.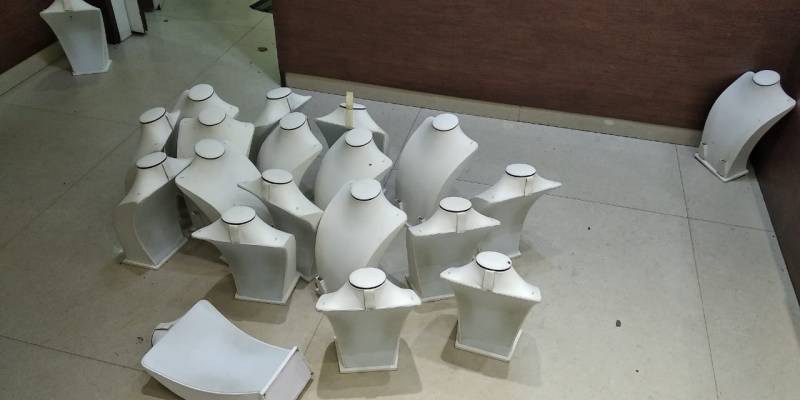 Police also said that the gang had reportedly used chilli powder to cover their tracks. Forensic experts and sniffer dogs examined the crime scene to find evidence, and so far, screwdrivers and similar tools have been collected. Trichy Police Commissioner A Amalraj, along with other senior police officers, inspected the crime scene.
Investigators collected CCTV footage from the shop, which showed two men wearing animal masks stealing gold ornaments. The incident is believed to have taken place between 2 and 3 am. Police suspect the stolen valuables would be worth at least Rs 50 crore.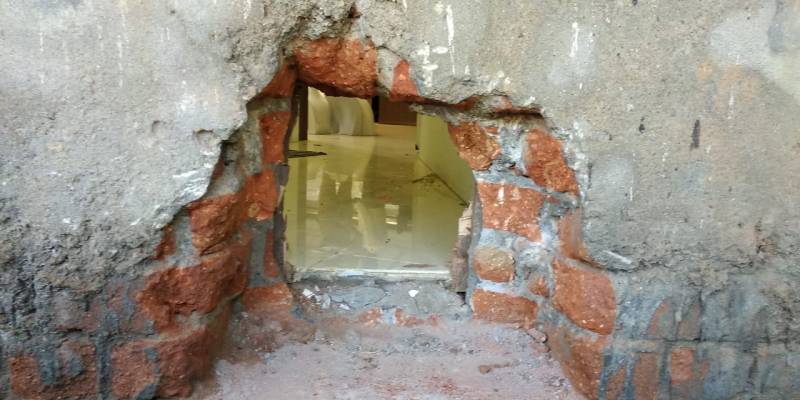 It may be noted that this is the second major burglary reported in the city after January. At the beginning of the year, Rs 19 lakh in cash and 50 gold sovereign was stolen from Punjab National Bank.
The burglars gained entry into the bank through a hole in the back of the building. The bank shares a wall with a private school behind it. The police had said that a gas welding machine was used to make the hole. Once inside, they left the main locker untouched but took money and jewellery from five private lockers.