Hyderabad: A Massive fire broke out near Mushroom Rock area in the campus of University of Hyderabad(UoH) on Tuesday afternoon. Reportedly, the fire was spreading from Gopichand academy opposite area to Mushroom rock area inside university.
Wildlife activists and volunteers along with the help of security staff controlled the fire spread to safeguard campus Biodiversity.
According to the Wild Lens activists at UoH, atleast seven major fire accidents occur in the university campus due to various reasons. The wild life activists claimed that University is loosing lot of precious biodiversity during these fire accidents.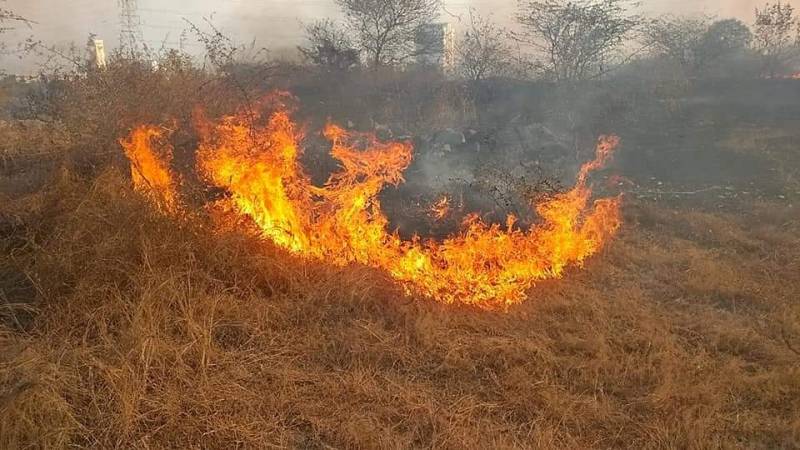 Mr Ravi Jillapali, Founder of Wild Lens said, "It's shocking that, university has utterly failed in procuring fire safety mechanism even after repeated number of requests. Last time we have witnessed lot of snakes and wildlife charred to death in fire accidents. I really don't understand, for a University with a status of Eminence and potential for excellence, how difficult it is to procure a Fire safety vehicle. Why it's becoming so difficult to throw 30-40Lakhs for the internal safety. These are not only limited to wild, sometimes residential areas, construction sites and labs are also getting affected"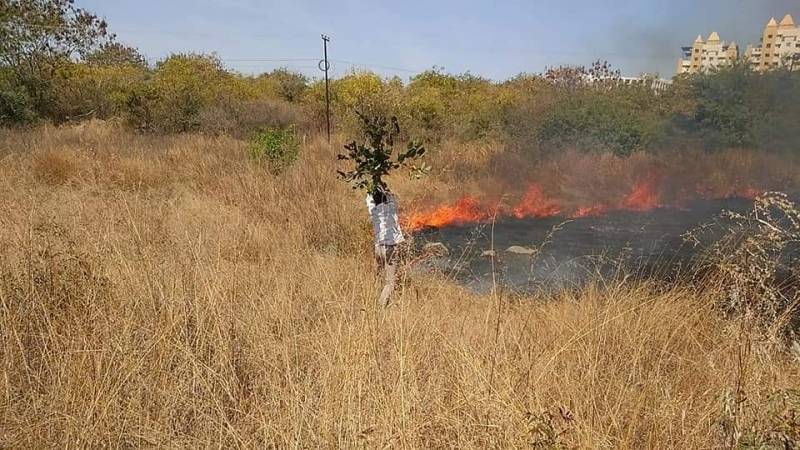 "Every time our security is risking their lives and fighting with fire to get it under control. In the process of waiting for state government fire services , we are loosing lot of wildlife.If we don't wake up even now, we may have to witness human casualties soon", he further added
According to the students and wild life activists,this is not the first time when fire incidents occured in the University campus. In May 2018, many trees were gutted in the fire accident in North Campus. In June 2019, two snakes were charred to death in a fire that broke out in the south campus.