Warangal: The water stream flowing behind the altars at Medaram is the focus of the biggest congregation of devotees who came to worship the tribal deities Sammakka and Saralamma. The 'Jampanna Vagu' is considered sacred by the devotees given the history behind it.
Devotees who arrive at Medaram first take a holy bath in the rivulet before proceeding for darshan of the deities. They dress up in their finery or go in wet clothes.
According to legend, Jampanna was one of the sons of tribal queen Sammakka and her husband Pagididdaraju. In the battle with Kakatiya king Pratapa Rudra, Sammakka, her daughter Nagulamma, son-in-law Govindaraju and Jampanna died. A badly injured Jampanna came up to the Vagu where he collapsed and breathed his last. The stream was named after him, according to local lore.
The Jampanna vagu is an attractive sight in the Medaram forests. It is believed that bathing in Jampanna vagu made young men brave and daring and women virtuous and good looking. The Telangana government constructed a bathing ghat with steps to reach the water on either side for about 2 km.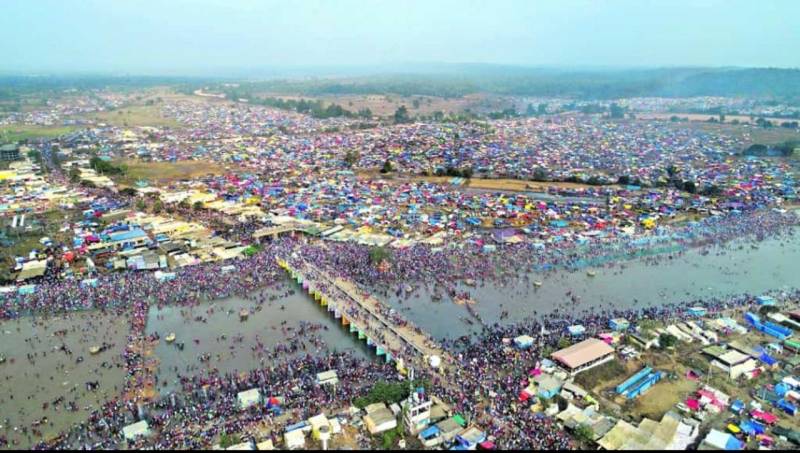 A battery of taps and changing rooms for women devotees were also set up. Water from nearby Laknavaram reservoir is released a few days before the beginning of the jatara.
Legends spoke about the sacrifices made by tribal heroes Ekalavya and Ghatotkacha (sons of Hidambi and Bhima) and it was tribal belief that they would regain their powers if they bathed in the vagu.