Srinagar: Sarovar hotel in Srinagar has emerged as the centre of activity for journalists of local, national and international media organisations since the scrapping of Article 370.
The hotel houses a media centre set up by the government, which has now become a lifeline for journalists reporting Kashmir after an unprecedented communication blockade was imposed by the government.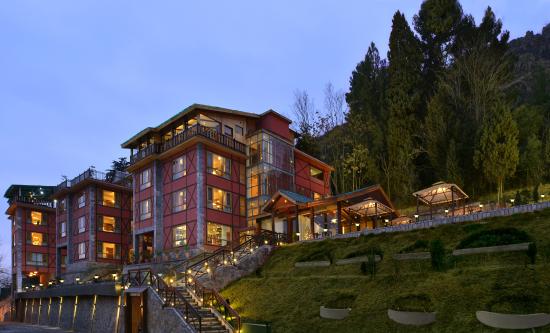 The media centre had four internet-enabled computers but two more were added to it, one of which is exclusively for women journalists. A mobile phone for making voice calls is also reserved for working journalists.
"We are making efforts to help journalists report their stories by placing internet-enabled computers at the media centre, senior officers of information department are present there for helping journalists", said Sehrish Asghar, Director information Jammu and Kashmir.
But journalists complain that they are facing problems of poor connectivity at the media centre, there is no wi-fi and this has further slowed down the working of journalists. Journalists have to wait for a long time to get to their turn on the internet terminal for filing stories.
"Media centre is not enough, we want the phone and internet lines to be restored so that we are able to file our stories without any interruptions", said Saleem Pandit, senior journalist, Times of India.
The media centre not only caters to the journalists of Srinagar but journalists from other districts of Kashmir valley as well who come to file their stories.
"Similar media centres must be opened in all district headquarters for those who can't reach Srinagar, the priority must also be to restore phone lines of journalists", said a reporter working for a national TV channel.
The media centre has also presented an opportunity to valley journalists to meet up and to mingle and discuss the emerging situation in Kashmir and keep in touch with the world.
The media centre is also the venue for daily government briefings. Senior civil and police officers brief the journalists in the media centre only.
Clearly, in times when Kashmir is facing an unprecedented communication blockade, the media centre is Kashmir's window to the world.