Hyderabad: A group of youth has embarked on a mission to feed the poor and needy to ensure that no one goes hungry in the curfew bound city.
Sample this: Malleshwar Rao, a Hyderabad youth, has been feeding poor kids for the last year. He used to collect leftover food from hotels and marriage halls and distribute them to poor and needy in the city.
After the curfew was declared, Rao and his friend Ankur Srivastava started making food at their houses for the poor.
"We first took permission from the local police. We started going around and donating food. Since all hotels are closed, we are cooking by ourselves and donating food to the needy," he said.
Since safety is paramount given the corona outbreak, Rao and his friends are also donating masks and gloves to the poor.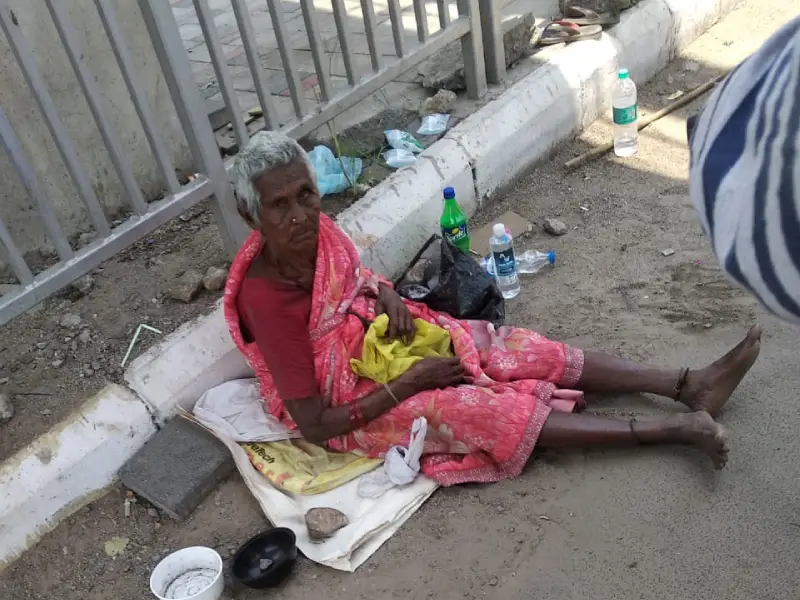 "I and my volunteers are also wearing masks. We are distributing masks to the poor as well. Every day around 20 to 30 kgs of food is being donated by us," he said
Rao can be spotted near Madhapur and Hi-tech city in the afternoon, delivering food to the needy. Not only poor, Rao and his friends also distribute water bottles to the traffic cops on duty.
Youngistaan Foundation has also joined in the efforts to feed the poor and needy in the city.
"Our volunteers have spread across the city. Each of them is working in their own locality. We have noticed that many beggars have gone back to their houses. Few homeless people are on the streets," said Arun Daniel Yellamaty from the Youngistaan Foundation.
The group is also taking care of the stray animals which feed on the leftovers. Plus the group is also focusing on the migrant laborers who have been rendered jobless in the lockdown.
"In April, we will provide essential cooking items like rice, dal and toiletry kits to migrant laborers. The migrant laborers don't have any source of income now and cannot go to their homes," Arum said.
Greater Hyderabad Municipal Corporation (GHMC) has also planned to keep all Annapurna Stalls in the city running, to help the poor and migrant laborers in the city.