Hyderabad: From a dreaded insurgent to the messiah of poor, Maoist commander turned tribal MLA Danasari Anasuya aka Seethakka has come a long way to fight starvation and feed hungry and jobless in the time of coronavirus.
Every day the 50-year-old MLA and her team pack the essentials onto a tractor or bullock cart and cross streams and forests to reach far-flung villages to feed poor and hungry.
"Crossing these streams every day reminds me of my old days. Then, I had a gun in my hand, now I am armed with rice and vegetables," said Seethakka.
Tucked away in dense forests, Mulugu is the largest constituency in Telangana state. Spread over 200 sq. km, there are more than 600 tribal villages in Mulugu. Most of them are inaccessible by road. One has to cross forests and streams either on foot or bullock carts.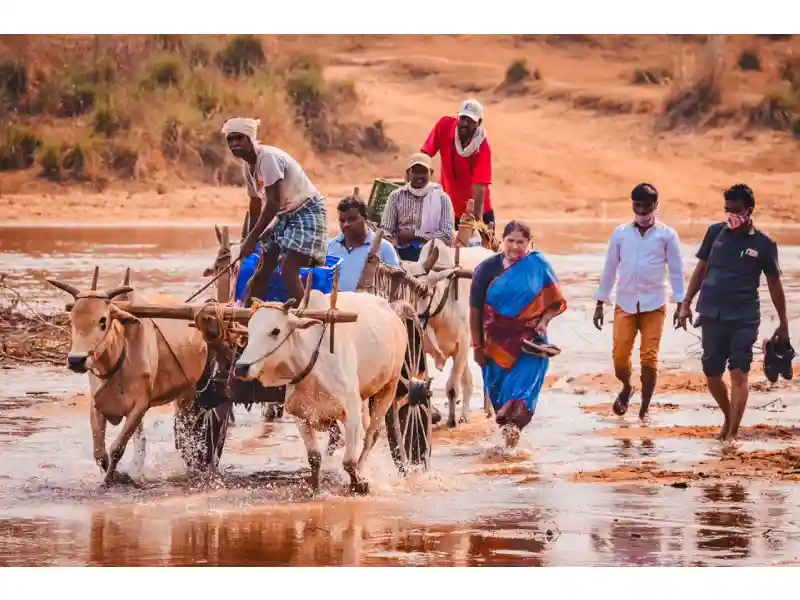 "I am pursuing a Ph.D. from Osmania University. Initially, when the government announced lockdown I thought that at least now I can sit and concentrate on my thesis. However, things turned out differently. Within two days I realized that the time is going to be harder for villagers. From that day with the help of donors and Good Samaritans, we are on toes to distribute ration among the people," she said.
Mulugu has a large population of tribals and migrant workers from Chhattisgarh, who earn their livelihood by working as farm laborers. There are almost 3000 migrant workers. Most of them have no voter ID or Aadhar card. All are stuck in villages near the Telangana-Chhattisgarh border.
"Lockdown has affected our chilly cultivation. Mostly migrant laborers work in these fields. They usually travel 15-20 km from villages to work. Now because of the lockdown, they cannot travel. They are all stuck in different villages. Even farmers are not able to visit the fields," she said.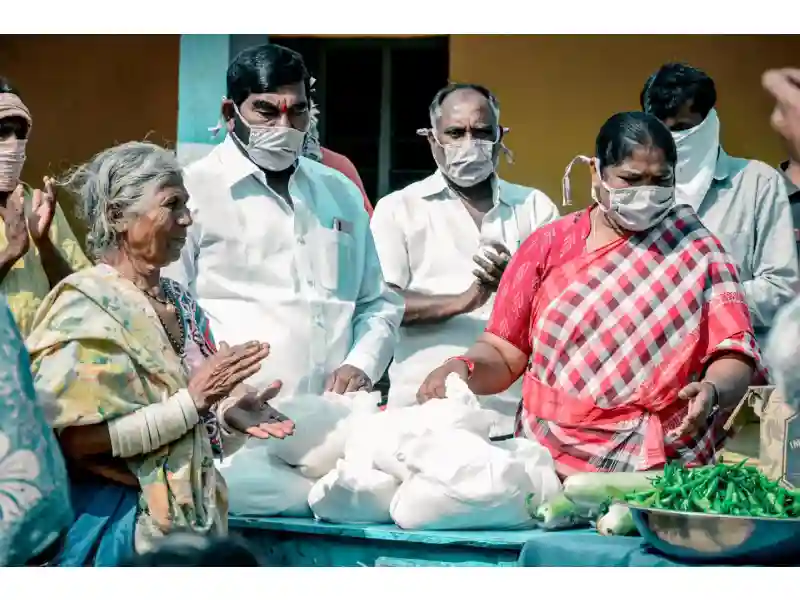 "During the election, I went door to door in this constituency. But that was for my benefit. So now I decided I should do the same for the benefit of my people. Walking in the summer heat at this age is very difficult for me. So far I covered more than 75 villages with my team," she said.
Most tribals in the interiors are unaware of what's happening. However, after two cases were reported in the area they have got scared.
"They only know that a deadly disease is spreading and they shouldn't step out. Most of the people have not heard of coronavirus and do not know the preventive measures," she said.
Even before the outbreak of Coronavirus and the subsequent lockdown, Seethakka has been at the forefront of creating awareness about the disease.
She was one of the first legislators to raise the issue in the Assembly. However, she was mocked by the ruling party claiming Coronavirus can never affect Telangana. Almost within a week, the pandemic broke out and the Telangana government announced the shutdown.
"Telangana lacks a sufficient number of medical staff. Posts of doctors, nurses, and other paramedical staff are lying vacant. We are not prepared enough to handle a pandemic. This government is not in a position to even supply free masks to its people. Even Rs 5 masks are being sold at Rs 30. Should a family of five wash them and use them again?" she asked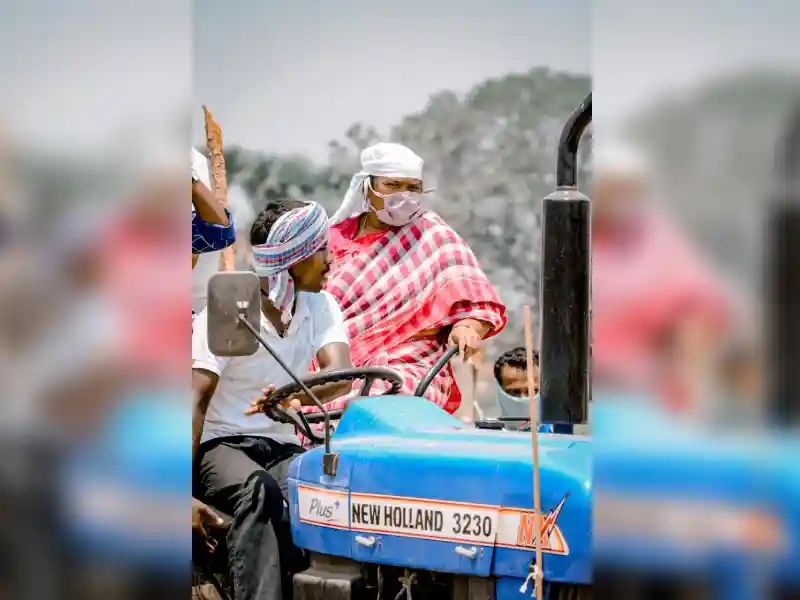 Coming from Koya tribe which falls under the Scheduled Tribe (ST) category, she joined the left-extremist movement at an age of 15 after passing her matriculation. Seethakka later rose to become Dalam Commander and faced nearly six encounters with police.
She was pregnant when she lost her husband and brother in an encounter. And that was a turning point in her life. In 2004, at the age of 27, Seethakka finally paid goodbye to arms. She went on to complete law and practiced in Warangal court as a lawyer. Later she made a foray in politics and won assembly elections twice.
Seethakka is also providing education to over 600 students in different villages. She has appointed teachers in these villages. Around Rs 1 lakh from her salary goes to the salaries of these teachers.