Hyderabad: There is an eerie silence as everyone in the room is waiting for the doctor to enter. Suddenly, there is a ring in the air as Dr Chetan Raaj enters greeting everyone.
Dr Chetan is a homoeopathy doctor and has been practising for the last eight years. But then, what is so different about Dr Chetan? Well, since he began his practice, he has been treating people from the armed forces for free.
There are no posters anywhere in the clinic that shout out saying 'Dr Chetan's Homeo Clinic, providing free treatment for Army-people.' Patients visiting his clinic have heard about him from others — no marketing strategy only through word of mouth.
Speaking to NewsMeter Dr Chetan says, "Since childhood, I was keen to join the Army. But I was unable to get recruited. Even after graduation, I tried, but due to my poor sight, I was unable even to write the entrance exam." He does regret the fact that he missed out on his chance.
Ask him if he knows how many people from the armed forces he has treated, Dr Chetan says, "I have not kept any count. But on an average in a week maybe three to four people from the services will visit my clinic."
Sharing stories of these brave men, Dr Chetan says, "One of my patients posted in Kashmir was about to have their food when they received a call saying that there is an emergency. The soldiers wrapped the food, put it in their pockets and left. For three days, in temperatures of below minus degrees, they survived on the 'puris' in their pockets." The doctor narrates these stories with great pride but regrets that he cannot be part of such greatness.
Among his patients, is a soldier who was present when the 2016 Uri Attack took place.
Dr Chetan completed his graduation from HKE's Homeopathic Medical college and started his clinic in 2011. He is inspired by Netaji Subash Chandra Bose and has read several books about Netaji. Dr Chetan says it was Bose who sowed the seed of fascinating for the Army."
Dr Chetan's wife, Komal Sharma, is also a homoeopathy doctor and works along with him in the same clinic. She agrees with his idea of free treatment for Army-people.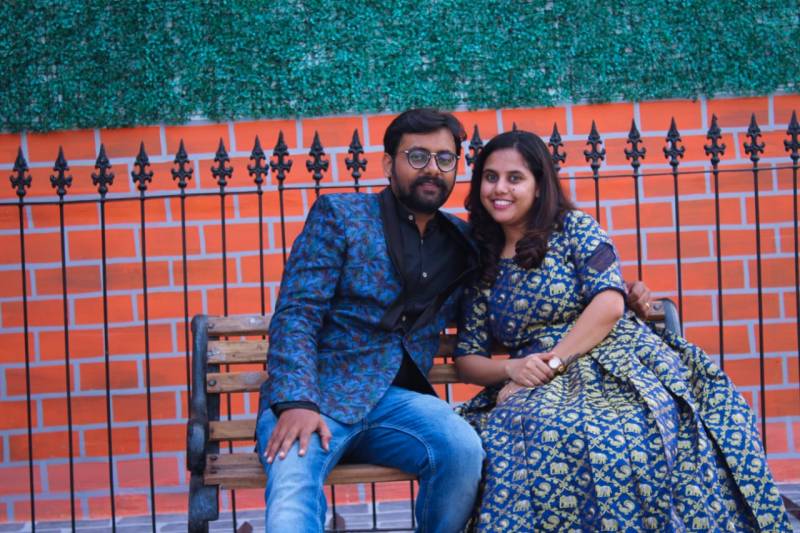 An avid reader, Dr Chetan likes reading about history and culture. His bookshelf has books like 'History of Modern India' and 'Plassey to Partition.' He remembers all the major war, fought by the Indian Army.
He says, "I have watched the movie 'Border' nearly 40 times. It is one of my favourite movies. It was this movie that inspired me and raised in me the love for the Army."
He says, "These days, people don't read much about the armed forces, which is sad. People should know what missiles we have and how our Army is fighting insurgencies and protecting the country. Citizens are also unaware of flag codes and they throw flags like garbage after Independence and Republic days. Flags should be always disposed after covering it with a paper."
Along with free treatment for Army-people, Dr Chetan also treats underprivileged people for free. He says, "Around 20-25 waiters from the Taj Mahal come to me for free treatment. I also do not charge my fellow doctors."
"Everyone is patriotic toward their country, and everyone has a different way of showing it. I have chosen, this as the method," he adds.