Warangal: Junior doctors and interns of the MGM Hospital in Warangal were on strike since Saturday midnight after a junior lady doctor was attacked by the acquaintance of a female patient who was admitted in the emergency ward of the health facility. Doctors raised slogans on the hospital premises and demanded protection and safety at the workplace. They also boycotted emergency services initially but joined back duties because they didn't want patients to suffer.
"I and my fellow doctors were on a 24 hours emergency surgical duty, from morning 9 am to next day 9 am. During that time, a patient's relative came and started abusing the staff saying we did not attend the patient when we were already doing our job. He used abusive language and shouted on me and my fellow colleagues," added the lady doctor, who was attacked.
"The patient's attendant was drunk and saying that nobody was providing treatment to the patient even when treatment was going on. The attendant started shouting at the staff saying he was the personal assistant of minister K.T. Rama Rao," added Dr Bharath, working at MGM.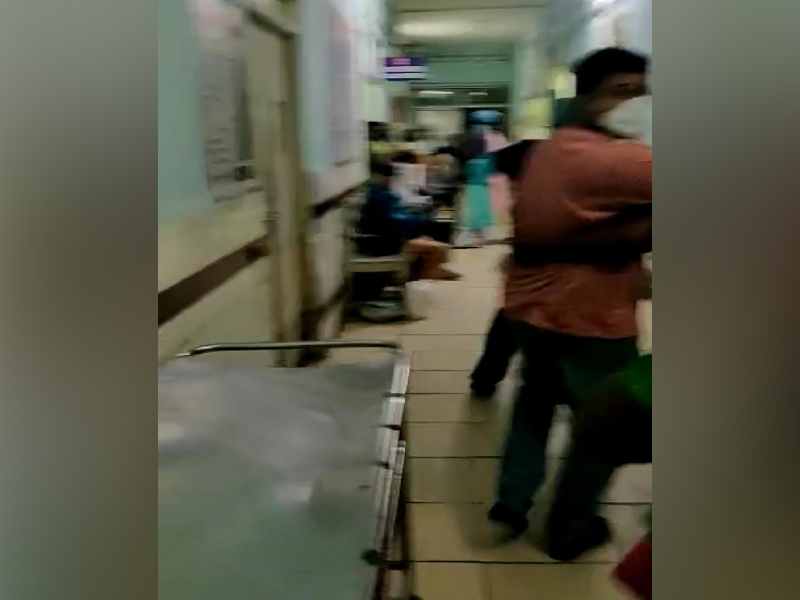 "He even started showing his ID card. We do not know whether he was really the PA of KTR. Then he started abusing us saying we hardly earn Rs 50,000 and used filthy language on female doctors. We want action to be taken against him. Yesterday, the police took him into custody but at night, was released. Again, we will complain against him. He used abusive and unparliamentarily language against female doctors. It was only after that the male doctors joined and abused him," added
Dr Bharath.
"There was some quarrel between the patient's attendant and the doctor and other doctors settled the problem. There was no attack, it was just a small quarrel. Most of our people also got infected with COVID and are sick and quarantined. We are really in a horrible situation," added Dr Venkateswarlu of the same hospital.
Speaking to NewsMeter, CI Ganesh, Matwada police station, said," We did not receive any complaint so far. We will take action once we receive a complaint."
During the Covid-19 pandemic, the doctors of many hospitals, even Gandhi Hospital, have demanded special security forces be deployed at hospitals. The attacks on hospitals and doctors have increased exponentially during the pandemic.