Warangal: Khursheed, 50, lab technician at the MGM Hospital, Warangal, died due to Covid-19 on Saturday. A few days ago, another lab technician, Govardhan, succumbed to
Covid-19. The Lab Technicians Association, Telangana, blamed the government for its negligence towards them and other healthcare warriors.
"My father was infected with Covid-19 and he was working as a lab technician at MGM Hospital, Warangal. We decided to take him to NIMS as it is a designated hospital for all medical healthcare workers who had tested positive. Upon reaching NIMS, the security guard at the gate did not allow us to even go to the ward. When I enquired about the same, the RMO told me that they are only taking cases of doctors, not of lab technicians, nurses or workers, so we had to rush back to the MGM Hospital, the same night. At MGM, he was complaining of chest pain since Saturday morning and we wanted him to be on a ventilator but there was no ventilator available. The doctor checked his pulse and told him to put him on oxygen. Further, he said they cannot do anything beyond that," added Mohd. Arif Ali, the son of the deceased.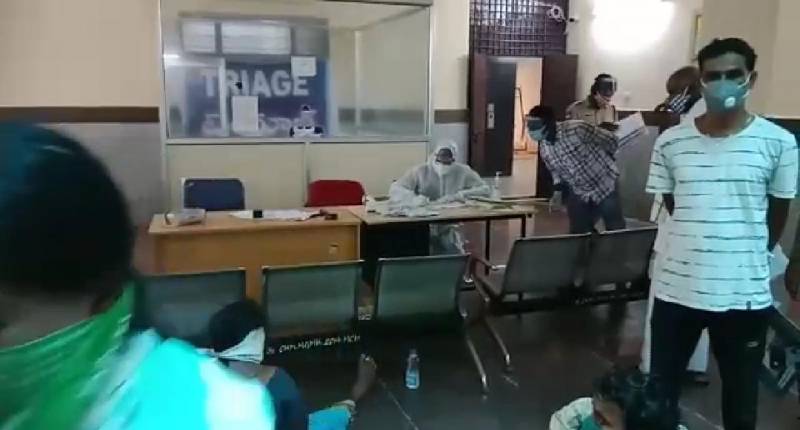 "This is not the first case of a lab technician dying of Covid-19. Even Govardhan from Chest Hospital, King Koti, died due to the virus on July 25. Lab technicians in Telangana are overburdened and under tremendous pressure due to COVID sample testing. They are working round-the-clock in hazardous conditions and nobody is talking about them. The Ministry of Health, Telangana, has allocated sample collection duty to ENT specialists, PG students of ENT, dental surgeons, as per the guidelines of Union Ministry of Health. However, even lab technicians are getting involved in sample collection due to the shortage of healthcare workers. When we look at Andhra Pradesh, only doctors are doing the sample collection. Even in rural areas, MBBS and dental surgeons are told to do the sample collection while lab technicians purely work on testing alone, so that they are not overburdened and can give accurate results. Despite being overburdened with sample testing, lab technicians in Telangana are not giving wrong results. Recently, a few officials had given a statement saying there was no requirement of PPE kits for collecting samples as it is a very simple procedure, such kind of irresponsible statements will demoralise the healthcare workers," said Ravinder Manchala, State General Secretary for Telangana State Government Medical Laboratories Technicians Association.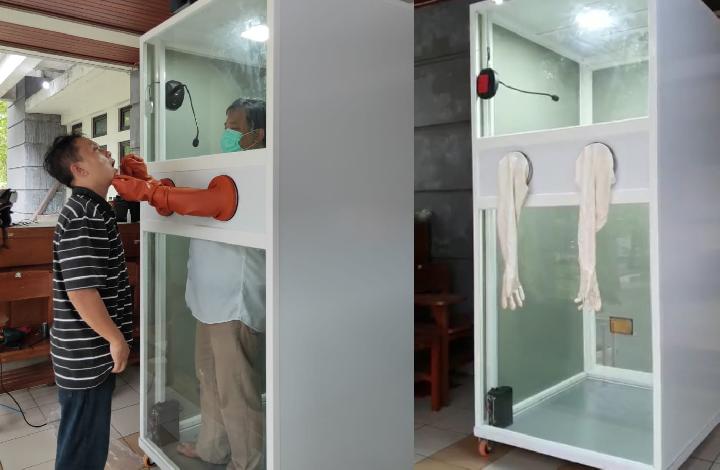 "Over 26 lab technicians of MGM Hospital tested positive. Now, there is nobody in the hospital to test the samples. The hospital superintendent has resigned. Why has all this happened? If healthcare workers are not given the protection from Cocid-19, then who will conduct tests and provide treatment to the public. This has to be understood by the government. Lab technicians have not been provided with cubicles in hospitals where they can conduct the sample collection. These cubicles are only present at a couple of medical institutions," Ravinder pointed out.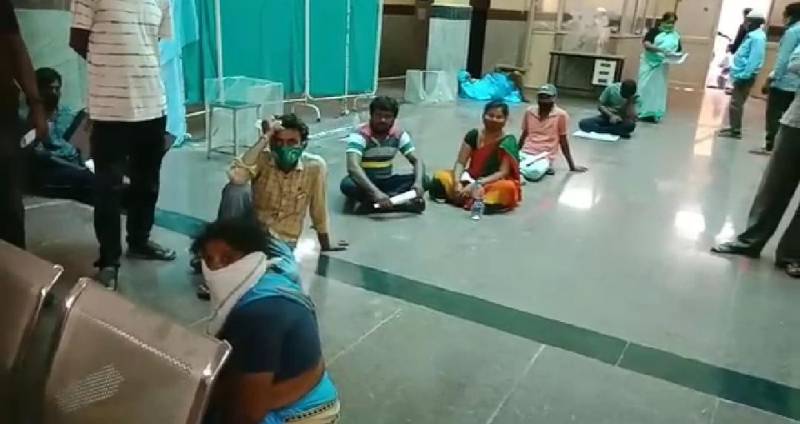 Coming to the life risk allowance, we have been demanding a life risk allowance of Rs 3,000 which is even provided to the traffic police but not us even after working in such hazardous conditions. We also demand quarantine leave where we can conduct tests for 3 days and take leave for 3 days in a week so that the risk of contracting the virus is less," Ravinder added.