Hyderabad: A 48-year-old migrant worker from Telangana died of coronavirus in Dubai on April 27.
Funeral of the man was held in Dubai on May 5, said M Bheem Reddy of Pravasi Mitra, a migrant rights organization in Telangana.
The 48-year-old man of Mohanraopet village in Jagtial district died after suffering from a cough and fever in the Jebel Ali area of Dubai. Hospital sources confirmed that he died of coronavirus.
According to the rules, the mortal remains of the deceased cannot be sent back. The news of his death reached his family a day later.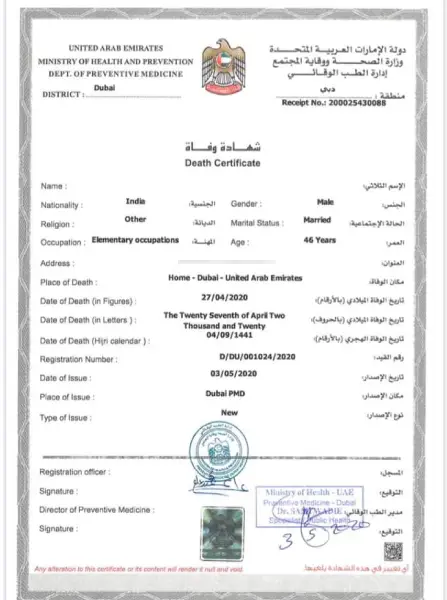 After the consent of his family members, the funeral was conducted with the help of his two relatives who are putting up in Dubai. Volunteers from Emirates Telangana Association also chipped in. The deceased is survived by wife, two daughters and a son.