Hyderabad: It rained songs, slogans and roses at Hyderabad's Million March on January 4. The Saturday's Million March was not just about numbers and lung power. It was also a display of emotions through posters, songs and slogans. Between 2 pm and 5 pm, people from all walks of life cutting across religion headed for Dharna Chowk to show solidarity to the opposition to the CAA, NRC and NPR. With ample doses of Hyderabadi flavour, here are some of the catchy slogans and placards from the Million March held at Dharna Chowk, near Indira Park.
Some of the protestors also brought tea with them, and shared it with the others. Taking a dig at Prime Minister Modi's 'chai-wala identity', some of the placards said, "Modi tu chai bana chulla jala desh nahi." Rough translation, 'Modi make tea, light the stove, not the nation.'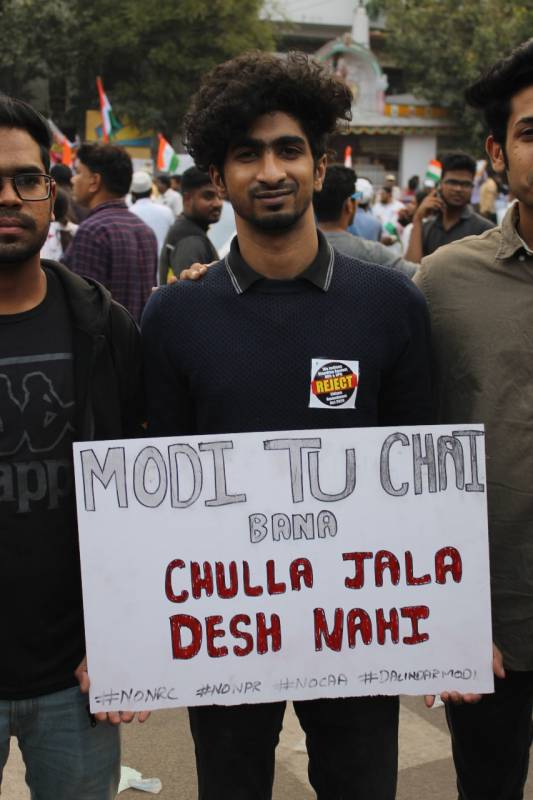 The locals did it the Arab Style, by calling Modi a 'shaitan'. "Sheikh Shaintaanul Modi-Al-Museebatul Hind• AL-Laanati-Wal Harami IBN-E-Yazeedi Dajjali Bin Fatna," said one of the placards.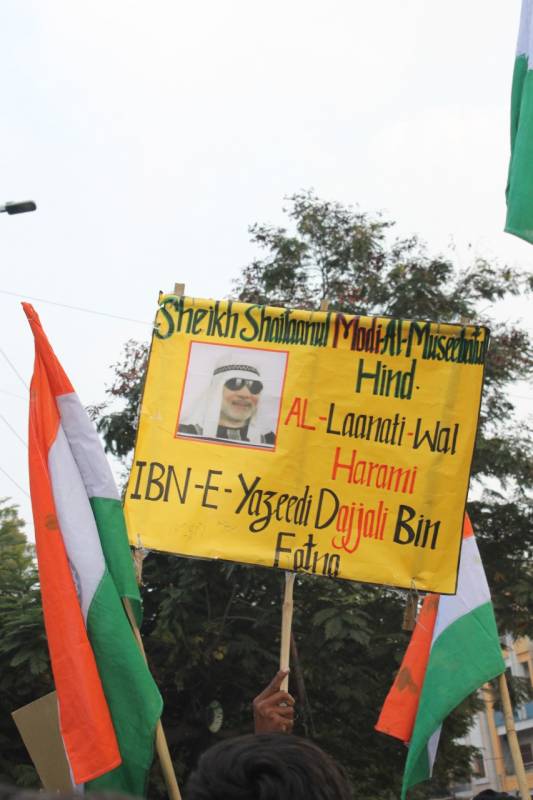 Hyderabadis don't like missing Biryani, that's why they brought it to the march as well. "SHAH PASHA YEH HYDERABAD HAI YAHA KHARA, THEPLA, DHOKLA NAHU CHALTA ONLY BIRYANI "NAGAD BOTI" " (Mr Shah, in Hyderabad, savouries don't sell, it's only biryani)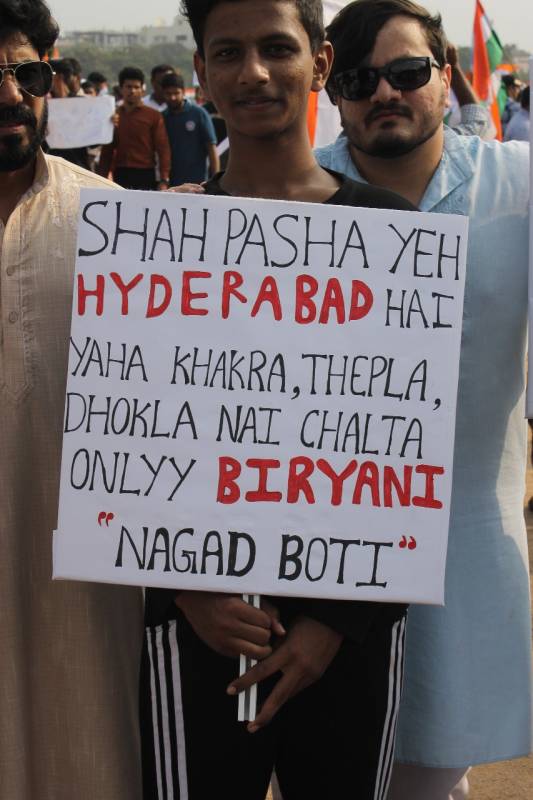 "Hum biryani mein Boti nai chordte, YE SALE BOLETO DESH KAISA CHORDINGE NIKAL L***DE" (we don't leave the marrow in a bone, how can we leave India?"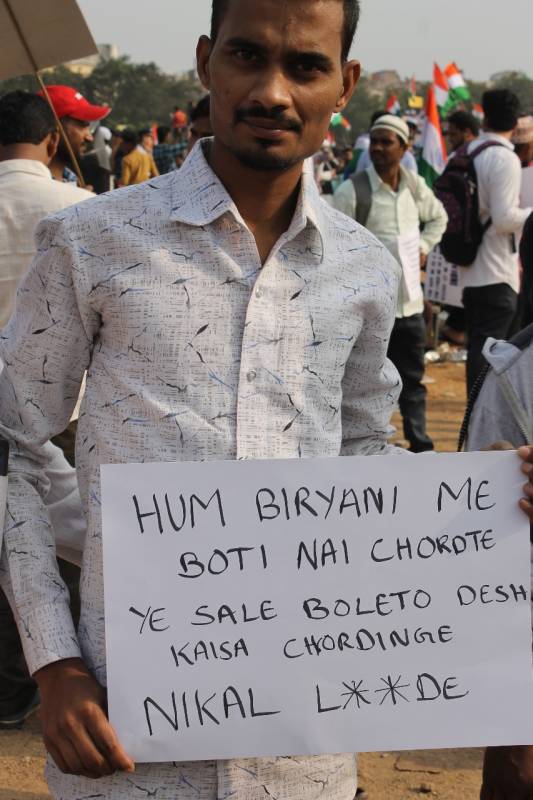 Taking a jibe at the need to show documents, and the citizen's protest against showing their proof of identity, some placards sarcastically commented, "Pichle saal ki thand ki topi nahi mil rahi, baigan 1971 ke docuements kahan se laana?" (We don't find previous year's winter caps, from where do we get 1971 documents?)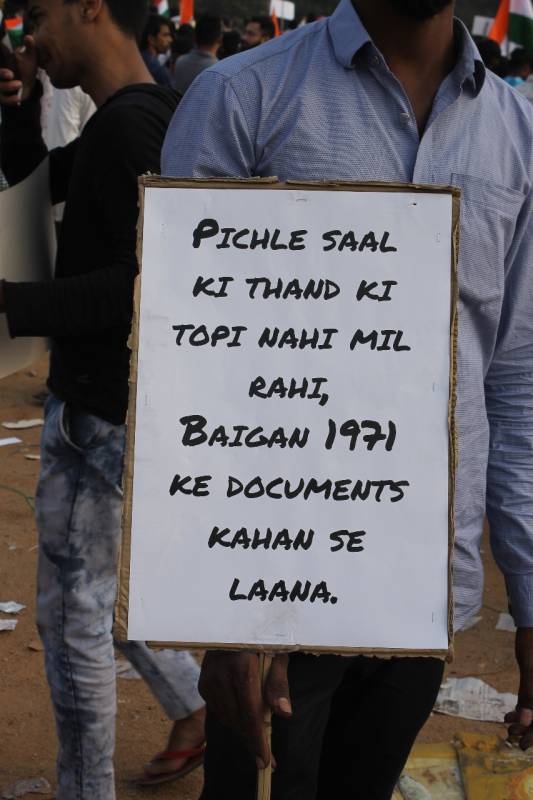 "Baigan ka NRC & CAA!" (Good for nothing NRC & CAA)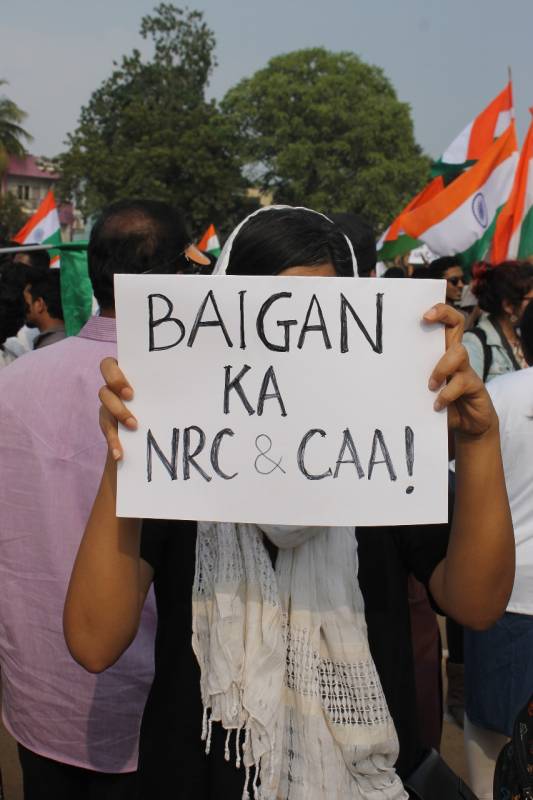 The placards also ranged from wickedly funny to poetic.
"Na Amit ki pukar se, Na Modi ke CAB se, Banda darta hai sirf Parwar digaar se"
(We neither fear Amit Shah, nor Modi, We only fear the Almighty)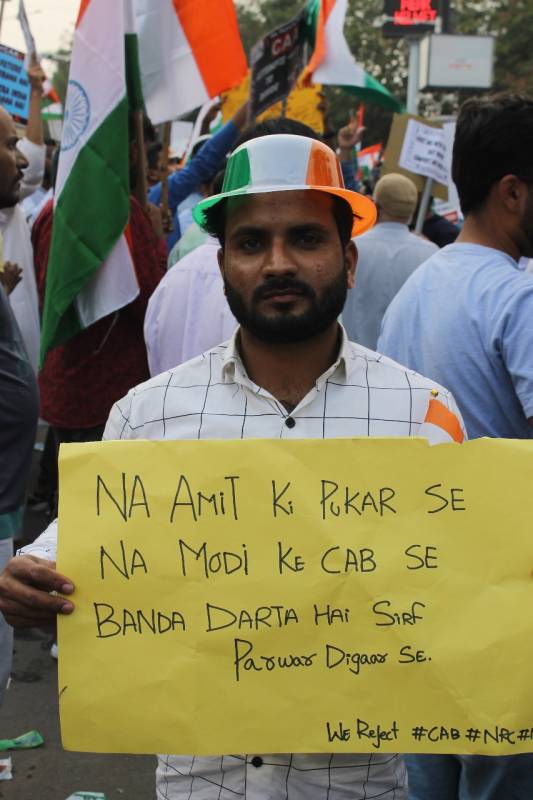 "Unchi Hai Building Net Sab ka bandh hai Swach Bharat doesn't work coz Modi-Shah asli gandh hai"
(Popular song used in a way to criticize Modi-Shah)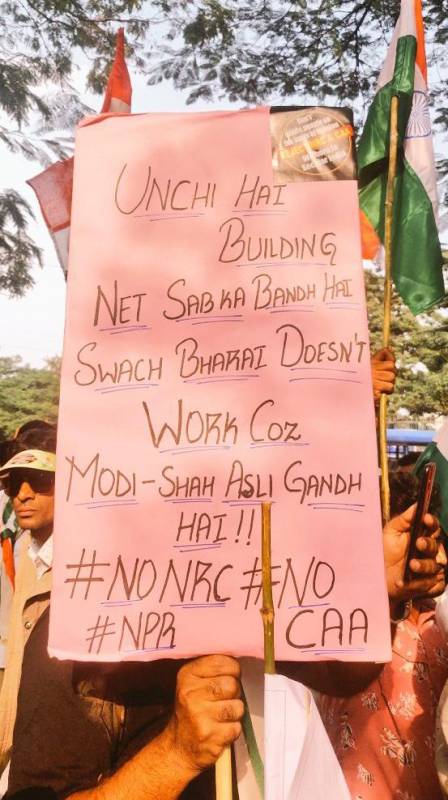 More than one hundred thousand protesters engaged in a peaceful march in Hyderabad, chanting slogans against the CAA, NRC, NPR and the duo of Home Minister-Prime Ministers. On Saturday from 2 p.m. to 5 p.m. the TS-AP Joint Action Committee (JAC) and other groups organized the rally "Million March" in Dharna Chowk, Indira Park. Hyderabad's people from various religions and walks of life made their presence felt by actively taking part in the protest.