Hyderabad: On Sunday morning, Hyderabad witnessed its first-ever Heritage Trot — a first of its kind in India — where police and administrative officials mounted horses and went around the city. The morning trot was attended by Hyderabad Police Commissioner Anjani Kumar, IAS officers Aravind Kumar and Musharraf Ali Faruqui and a dozen other senior officials from various departments. This was part of Hyderabad's efforts to add multiple departmental activities, including stress busters into one package.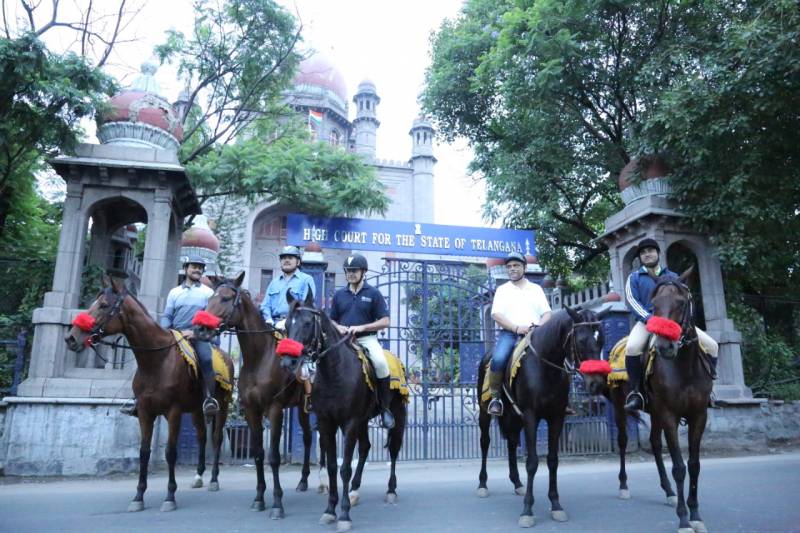 Twenty horses started the trot from the Mounted Unit at Goshamahal at 6 am to pass through the various locations in the city including the scenic Musi, the grand High Court, Charminar and Mecca Masjid. The journey terminated at Chowmahalla Palace, not before the officers had inspected the lanes and by-lanes in the Old City. Anjani Kumar also met with patrol officers and citizens of the area.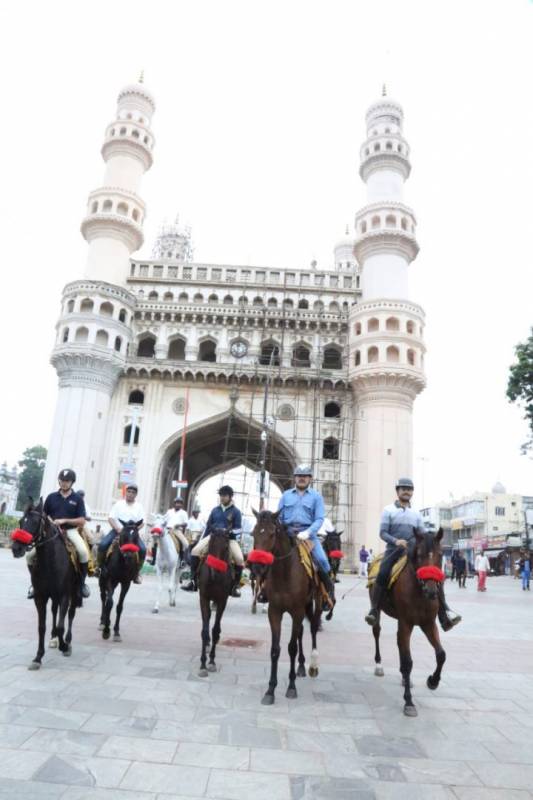 The community members were pleased to see many senior officers visiting their area in the early morning. The Police Commissioner added that such an exercise also helps relax a person. Captain PR Singh and Siraj Atatari of the Indian Polo Association enjoyed the ride and appreciated the city police's efforts. For DCP East zone Ramesh Reddy and Task Force DCP Radhakrishna, it was a one-of-a-kind experience.